Kyla Lingley, a Canadian soprano, gives outdoor performance sometimes in Cardiff. She has currently raised over £20,000 in order to supporting the charity.
The weather outside makes people frozen and the wind is like a killer in winter Cardiff. Kyla even wears four articles of sweater inside and a thick down jacket in total. She is preparing for performing in the street today and has drunk two cups of hot coffee already. The condition here is quite harsh and unforgiving to a professional singer like her, not to mention the risk of falling ill. But from the smile on her face, you can believe that she never regret to choose this hard way.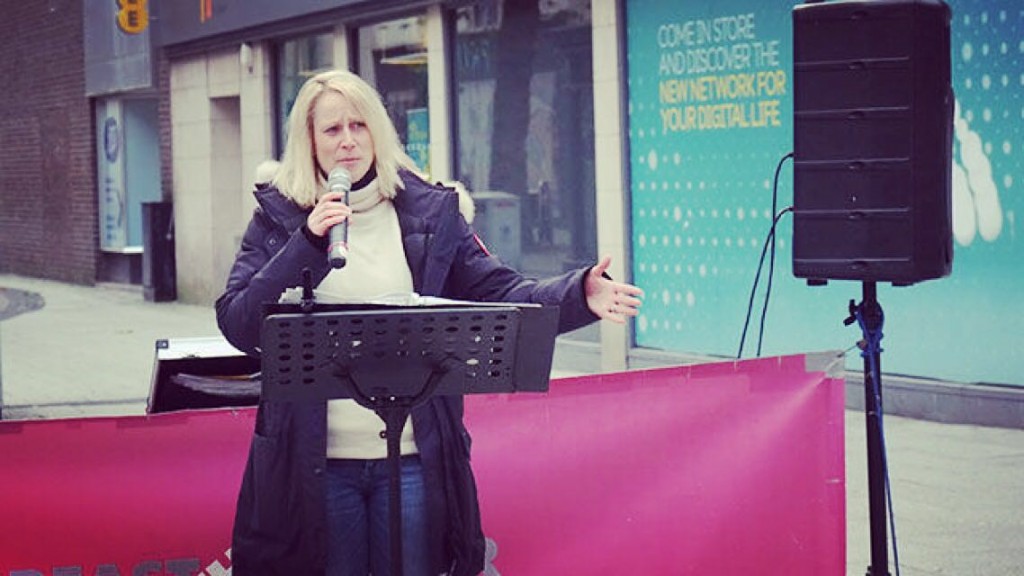 In front of her, there are several booklets and CDs putted on the table and donation boxes on the ground. She explains she sings to raise money and awareness for the charity Breakthrough Breast Cancer when she is not performing in shows and concerts.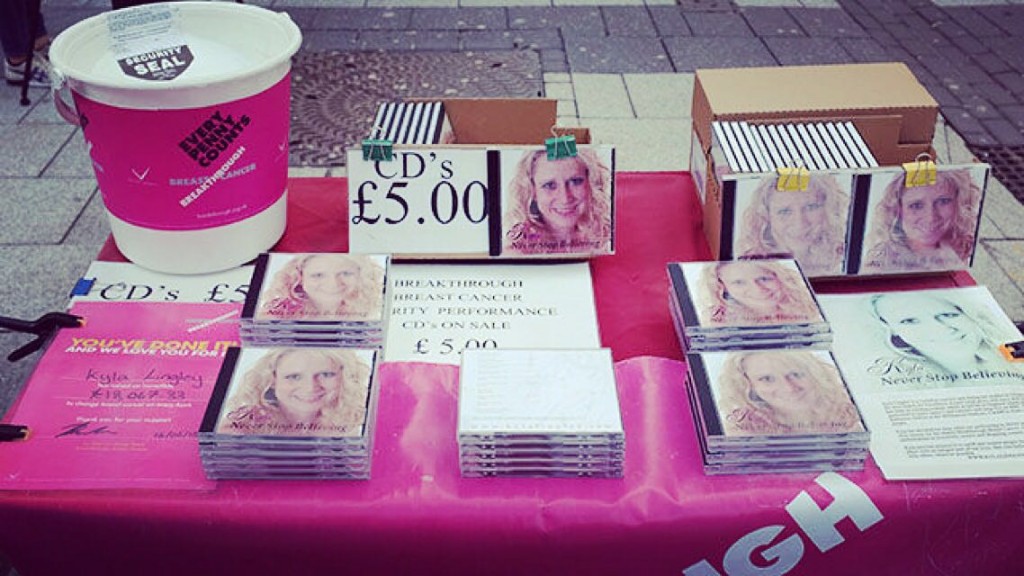 There is also an old woman dressed in a simple manner stands not far away from her, introducing the CD and the performance information to passersby. She is Kyla's mother in law and the motivation for her to do the charity.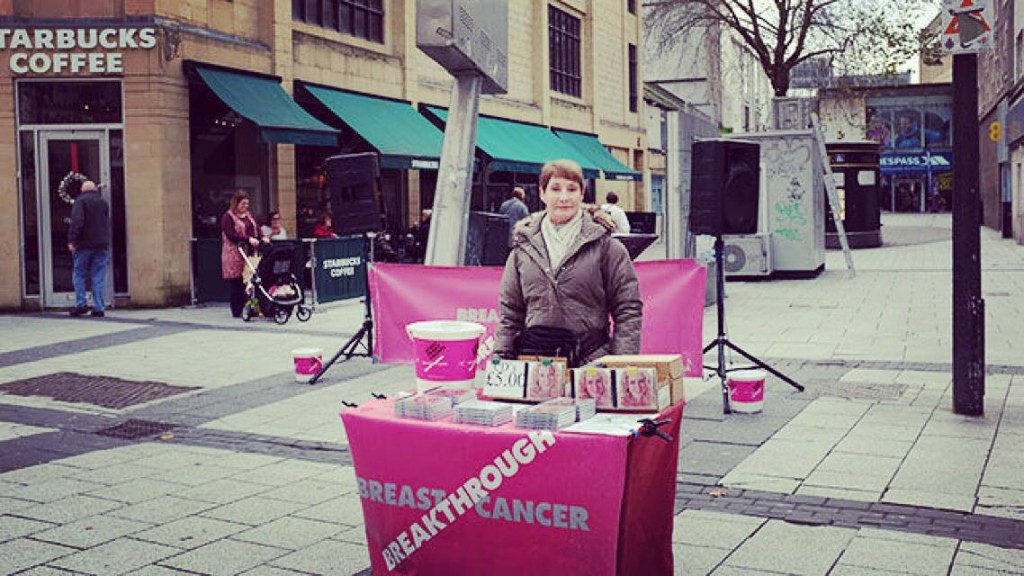 Kyla says, "Several years ago, when my mother in law had the breast cancer, obviously that is devastating. When she went to the treatment, she came through. And then you just think what yourself can do to help. Because you can share your gift, the same time you can help others. Then a group of friends mixed out, why we start to doing this for charity and getting our name over there. That was kind of how we start it."
Kyla Lingley was born in Saint John, Canada and spent her early years to study music and perform with the Opera Studio in Toronto. Before she came to the UK, she had won several awards, including the prestigious "Inco Search for Excellence Award".
"I came over to the UK to pursue my singing career and study with teachers at the college, then I fall in love with the country. After that, I fall in love with my husband who is an English and now I am here" says Kyla proudly.
As a professional soprano, she usually performs in the concerts in the UK, including singing live on BBC TV with Katherine Jenkins at the Millennium Stadium in Cardiff, in front of 75,000 people. It has been almost two years since she started street performing and this is a challenge for her.
"The most difficult part to this street performing is dealing with every sort of people that come out you. Because you never know what will happen afterwards in the street. It's a lot of hard work to do to book this place, to organize the paper work as well. It always takes months in advanced."
"When I do my concert events in August, it's great. Perform to the people, they are actually paid for it. But this type we do for the charity, is more rewarding. Because you got to bring the music to the people, who can not necessarily afford to go to the theatre and pay for those kind of the shows. And also you are helping some great charities."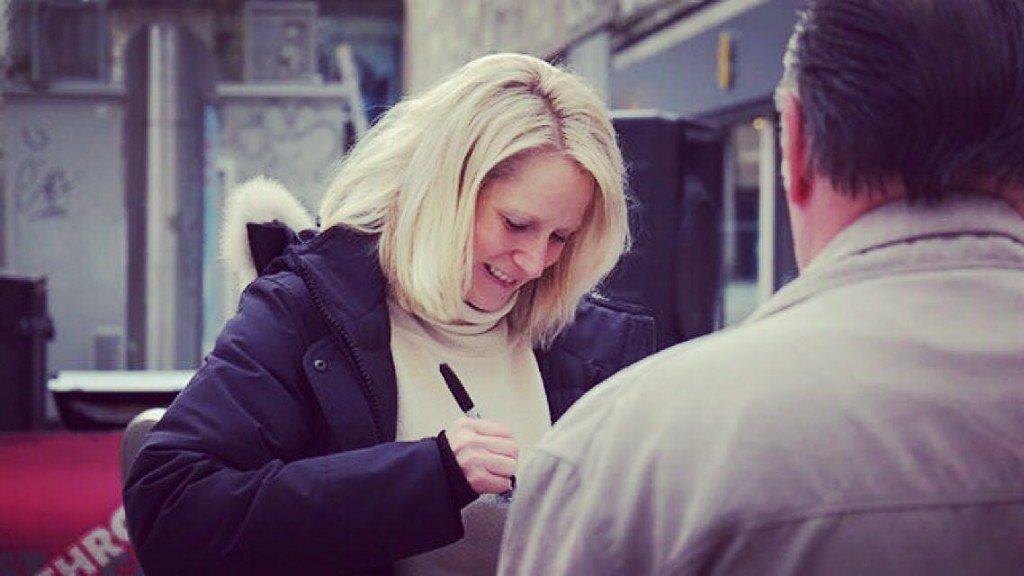 Compared to being in centre London, Kyla thinks, where no one has a lot of time for ordinaries. So she come to Cardiff and build a good relationship with the councils.
Her new album is named Never Stop Believing. She says, "When I was growing up, we are born to a positive environment to do whatever you want. When you get older, never stop believing that will be better. It's whatever you need to be to help you. That is also the religion to support me to continue this work as long as possible."
"I have raised almost £20000, that can be used to research for the breast cancer in one way that can be helped. But for me personally, meeting a lot of people have been affected with this disease, as well, what they overcome and what they get through is quite touching".