Last week we looked at

how to prepare for your first marathon

. This week, we went to a 5km-run and now we share with you why you should do it for charity.
It was only 9.30am on a Sunday, but a large group of energetic runners were already gathering at the Roald Dahl Plass in Cardiff Bay. On arrival, they all went straight to the reception booth, picked up their Bay 5k t-shirts, and proudly pinned their number badges on their tops. Surrounding them were children playing hula-hoops and grown-ups mingling casually before the run kicked off. The scene was quite exceptional compared to the usual quiet mornings at the bay.
The weather was a little gloomy with occasional rays of the sun piercing through. But this didn't ruin people's mood for the Bay 5k, a fundraising run hosted by George Thomas Hospice Care (GTHC), a charity for people with cancer or other life limiting illnesses and their families.
Alice Shapland, one of the runners, said: "GTHC is a local charity doing great work for our community, they are worth our support. And it is also a good idea to get into the habit of running."
With over 40 runners and a big team of volunteers all ready and excited about the race, some of them explained to us why they took the initiative to sign up for it.
1. Running to spread the love
One of the biggest motivations is to sponsor the charity and help people in need. "We are hoping to raise £6000-£7000 today," said Rachal Minchinton, Head of Income Generation for GTHC, "The money will go to our front line care service for our people in their homes in Cardiff."
Besides the £10 entry fee for adults and £5 for children, every participant was encouraged to donate £50 to GTHC.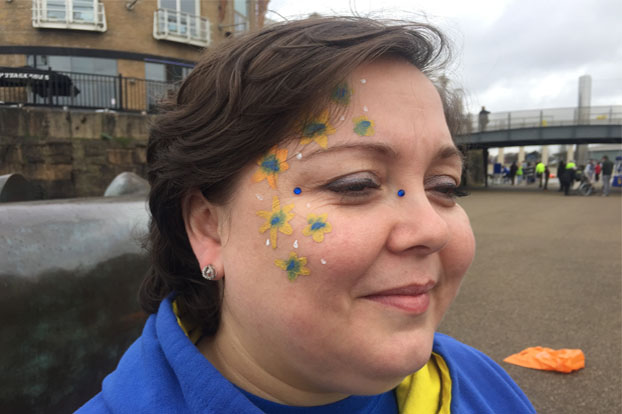 2. Running to enjoy quality family time
A recent research by Hollywood Bowl says on average, modern families spend only 38 minutes of quality time together on weekdays. If you are like most people, your mind and body might always be preoccupied with school, work, and other matters in your life, leaving you with very little time for your family. Taking part in charity runs is one of the go-tos if you want to spend quality time with your loved ones and have wonderful memories.
"I used to do half marathons when I was younger," said Patrick Teehan, another participant, "But now, I just want to take my daughter with me. We completed this race together and I am very proud of her."
Teehan is happily celebrating with his daughter after completing the race.
3. Running to discover beautiful places around town
In Cardiff, there are a number of amazing spots where you can jog as you catch your breath and the scenery at the same time. Minchinton said Cardiff Bay was an excellent place because it offered a perfect setting for a good jog. As you go along the harbour front, you can admire the beautiful sea coast and also watch a great ranges of birds.
4. Running to freshen up yourself
It is never a bad idea to just get outdoor and run. "My kids, my mother and I are in this race the second year. I wouldn't say we have a lot of trainings, but 5k is a respectable amount for us to get ourselves out here and breathing in some fresh air," said Shapland.
Minchinton added that charity runs were also a golden opportunity for runners to train for bigger races such as Cardiff Half Marathon and Cardiff 10k.
Who enjoyed our #Bay5k ?! Keep an eye on our FB page this week for the photos
Tag yourselves and your friends! https://t.co/j62YyGWgOu pic.twitter.com/PlksZnyIzt

— Hosbis George Thomas (@GTHC_Cardiff) March 13, 2017
5. Running to challenge yourself
Like Matthew Melling, a run enthusiast from England, you might decide to challenge yourself to go an extra mile. Perhaps not running around Chernobyl, a nuclear disaster spot in Ukraine, like Melling did, but borrowing his idea of running for a good cause.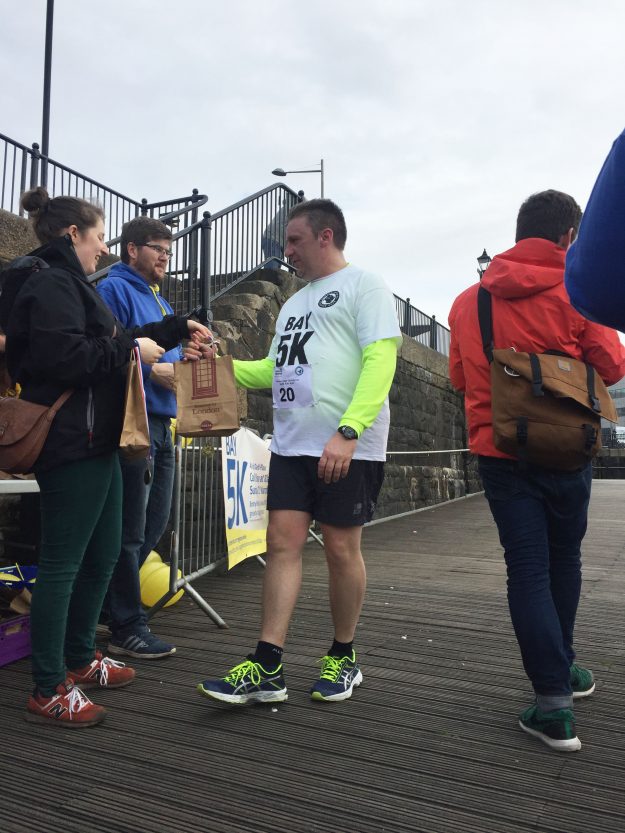 Related stories: