A Cardiff novelist proudly uses his Welsh heritage to write about the dark side of the Welsh capital. How does an author highlight this aspect and make people react?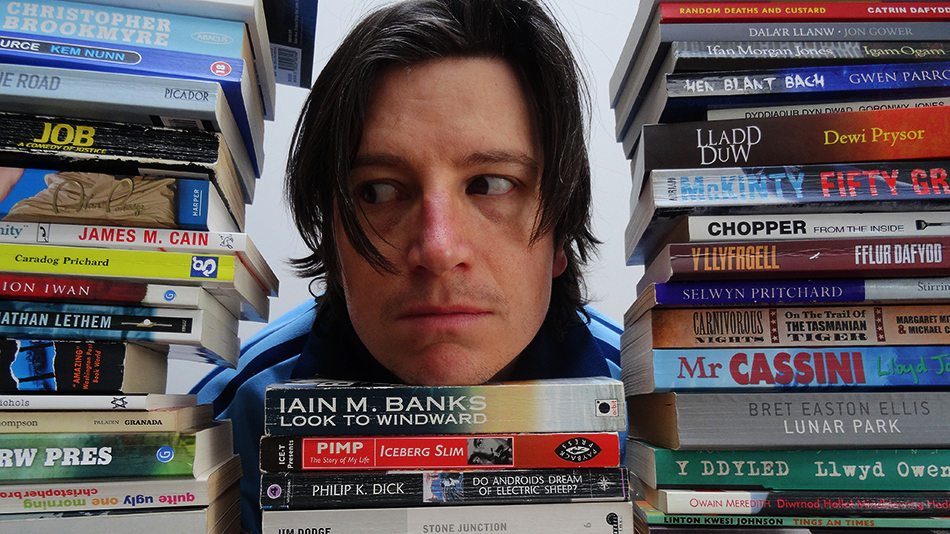 Llwyd Owen, found refuge in the quiet Cardiff suburb, Rhiwbina away from the hustle of the Welsh capital. A shaggy dog barking at the door, a 40-year-old man wearing an apron and the smell of the one-pot meal filling the air, characterised the homely atmosphere surrounding the interview. A lit room converted as an office was filled with tons of books and vinyl which was well representative of the author's personality. In this cosy, warm and welcoming place,away from "underworld" of Cardiff that he mentioned in his books, the novelist expresses easily his feelings of being an author using a minor language. «The main reason I continue to write in Welsh is because it's really important for me to add to the Welsh culture. It's my language and my identity. The Welsh language has to be supported by the culture which means literature, art, books, music or theater."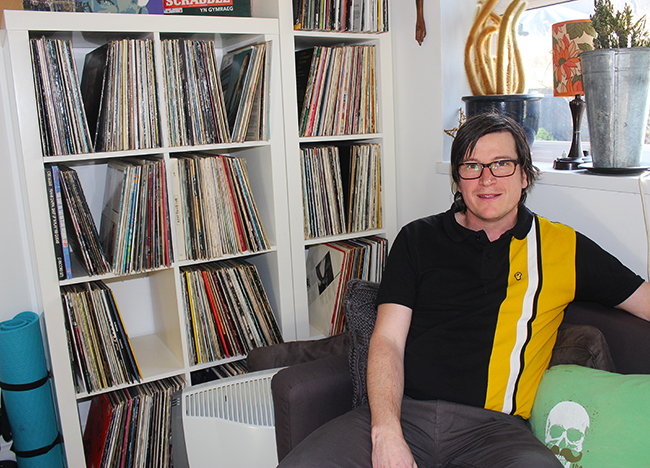 In every breath, every action and every word, Llwyd articulates the pride of being part of the Welsh community, which seems endless.  "There's half a million of us already and compared to other Celtic nations, we're miles ahead in term of speakers. For some reasons, the Welsh hangs on, we refuse to give it up. It's miraculous."
Using Welsh instead of English reduces the number of readers of Owen's work due to the language barrier. However, Llwyd is fully aware of this challenge which in no way diminishes his desire to proudly promote his culture. "We went pessimistic, and we always look on the dark side of life, but I think there's so much to celebrate and to be proud of. I'm really proud to play my part."
Born and raised in Cardiff, he has a deep connection with the Welsh capital. It is a constant source of inspiration for the writer who appreciates every single moment there. "Cardiff is a massive part of who I am. I grew up in Cardiff, in a nice middle-class family". But another factor did matter in his career. By listening to his very interesting grandparents who were great story tellers, he developed a special creativity which has conferred his originality. While swearing is unusual in the Welsh literature, an "indecent language" clearly emerged from Llwyd's writing style. "When I write in Welsh I try to put on the page what comes out in people's mind. If what's on the page is very floral and very formal, books can be off putting to the readers." Llwyd is conserving a realistic dimension in his fictions.
The Last Hit describes real locations across the city. It has however been qualified by some reviews as being childish. LLwyd does understand the latter critic. "It's supposed to be a fairy-tale of sort, it's about a prince who is locked in a high-rise tower by his father." But behind this fiction, the author reveals a dark reality based in Cardiff. "I think I was a bit obsessed with the underworld in Cardiff. Prostitution as we know is the oldest industry, so it's a way of getting into the underworld."
It reflects a personal experience that the author covered under a fairy-tale. "I have been accused of showing it in a bad light, but I'd argue, I'm showing it in a light that I directly saw, I've got a friend in jail, for being involved in quite a big drug operation, I've got friends who died of heroine, crack addiction. So yes, I might portray it badly in some ways, but I think I portrayed it with love because I'm passionate about Cardiff". Away from the traditional postcard, Llwyd described a shadier aspect of Cardiff, which has inspired him the most in his books. "My books are all about the dark underbelly of Cardiff. It's about the clash between classes including normal people being dragged into some horrible situations."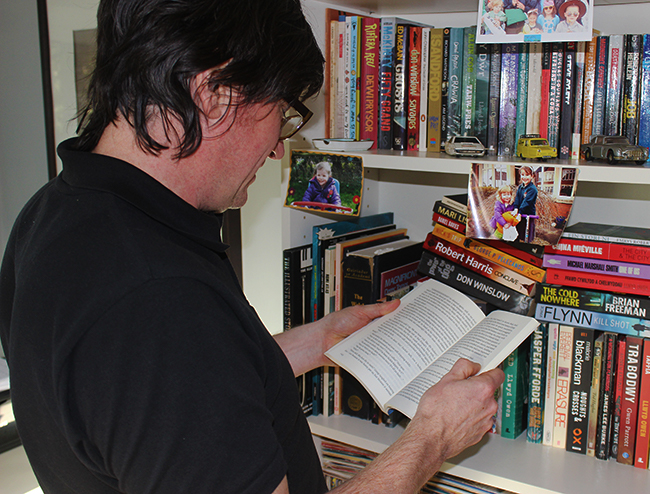 His own story related to Cardiff is dark and complex. He freely admits having consumed alcohol and drugs and having connection with "some dubious characters" in his youth. "I was quite wild at the back end of my teens, when my eyes where open to some very nasty and dodgy things going on in the city." Although conserving a touch of humour he added that showing the naughty stuff rather than the boring side of Cardiff is far more fun.
As a Welshman, and more precisely a Cardiff native, he got the opportunity to observe Cardiff evolution in a positive and negative way. Being a city that is "always in flux", he witnessed the increase in homelessness across a city dominated by austerity. This situation makes him sick mainly when he mentions Tory responsibility. "That wasn't the case even five years ago, there were homeless of course but it wasn't so visible. The reason it is visible now, is the Tory government."
But overall it made the person he actually is and Cardiff has been a key place in this writing career. Moreover, two Cardiffian authors have been essential and inspiring to him. "A man called Lloyd Robson , who has written numerous books, but the one that's helped me the most is, Cardiff cut, which is absolute work of genius. It's about twenty-four hours in Cardiff and it's brilliant. And the other author is John Williams, he wrote The Cardiff trilogy, which is where I was sort of inspire to have the clash of the middle class and the underclass"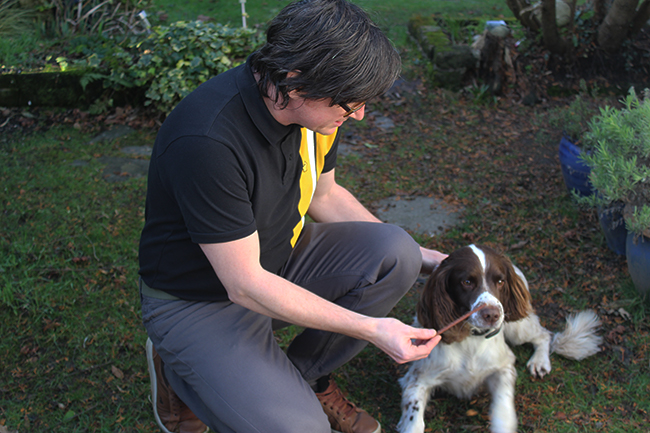 His entire life has been related to his native town and while reading his books have a walk around Cardiff to follow his journey and probably get inspired to write a book, in Welsh or not, as he did.
The books translated in English are: The last hit and Faith Hope Love. You can follow him on twitter @Llwyd_Owen