How well do you know your brain? Cardiff University Brain Games 2017 invites you to explore the magic tricks our brain plays.
Hundreds of children and parents participated in the Brain Games at the National Museum Cardiff on Sunday.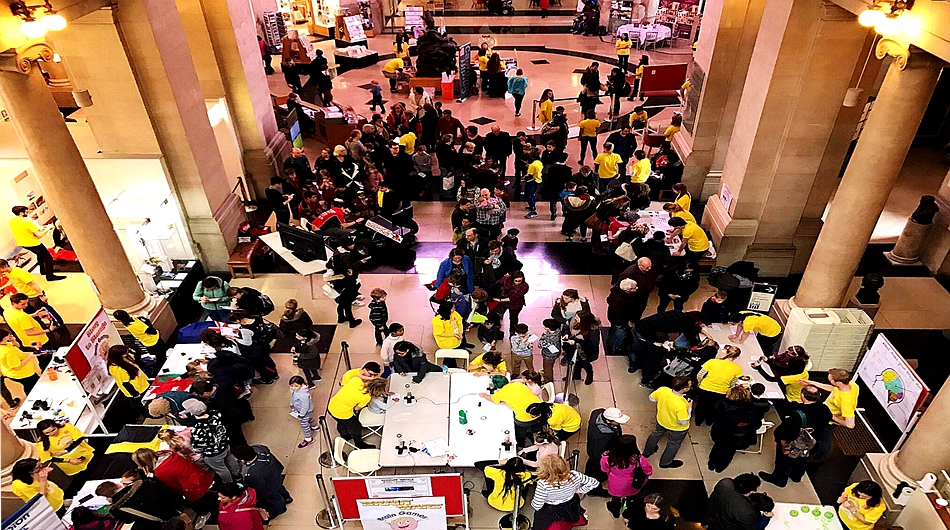 As part of Brain Awareness Week (13th March – 19th March), the event was organized by Cardiff University to increase public awareness of the progress and benefits of brain research and to prompt public interest towards the related areas.
"It's really important that we engage with the public about what we're doing," said Beth Routley, the lead coordinator of Brain Games, "We've run the event for five years and we get about 3,000 people coming every year. So there is obviously a great interest in what we're doing.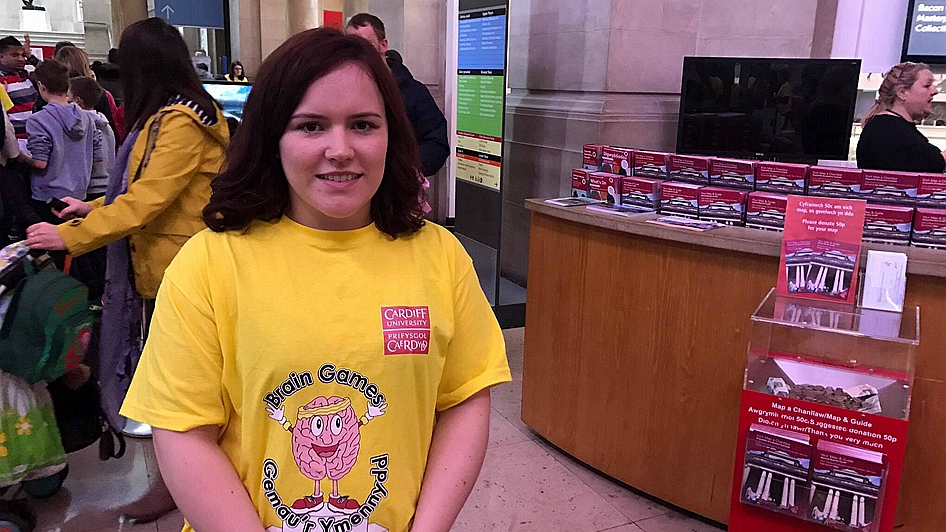 Cardiff University Brain Research Imaging Centre (CUBRIC) which received 44 million pounds funding was opened by Her Majesty The Queen on 7 June 2016, and it conducts world-leading brain research with neuroimaging equipment unique within Europe. The Brain Games this year especially targets Key Stage 2 pupils from eight to eleven years old, offering primary school students a chance to try out different interactive games and explore the secret of the brain.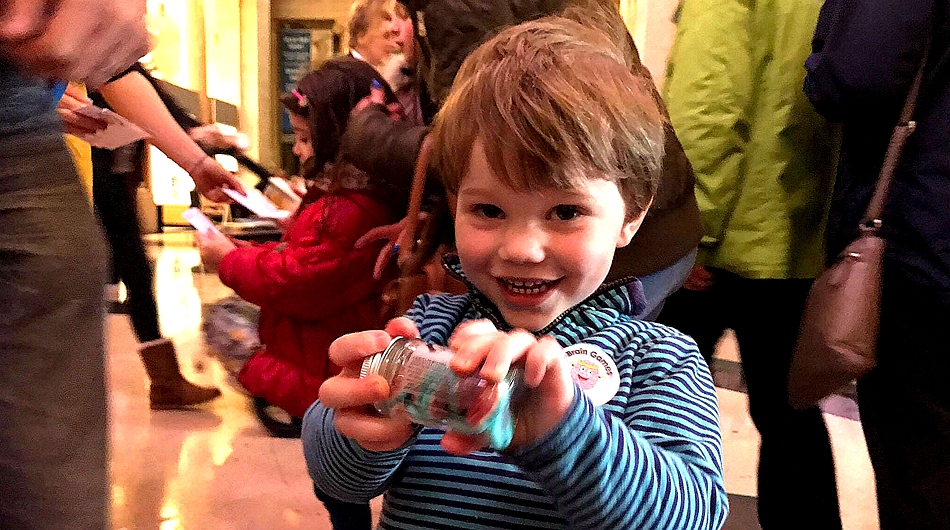 Beth said, "We believe this kind of event could help children to understand a little bit more about their brains and engage with science as a subject in general. It's really important that what we are doing is inspiring the next generation."
This year, the Brain Games includes more fun interactive games specifically based on the neuro-anatomic knowledge.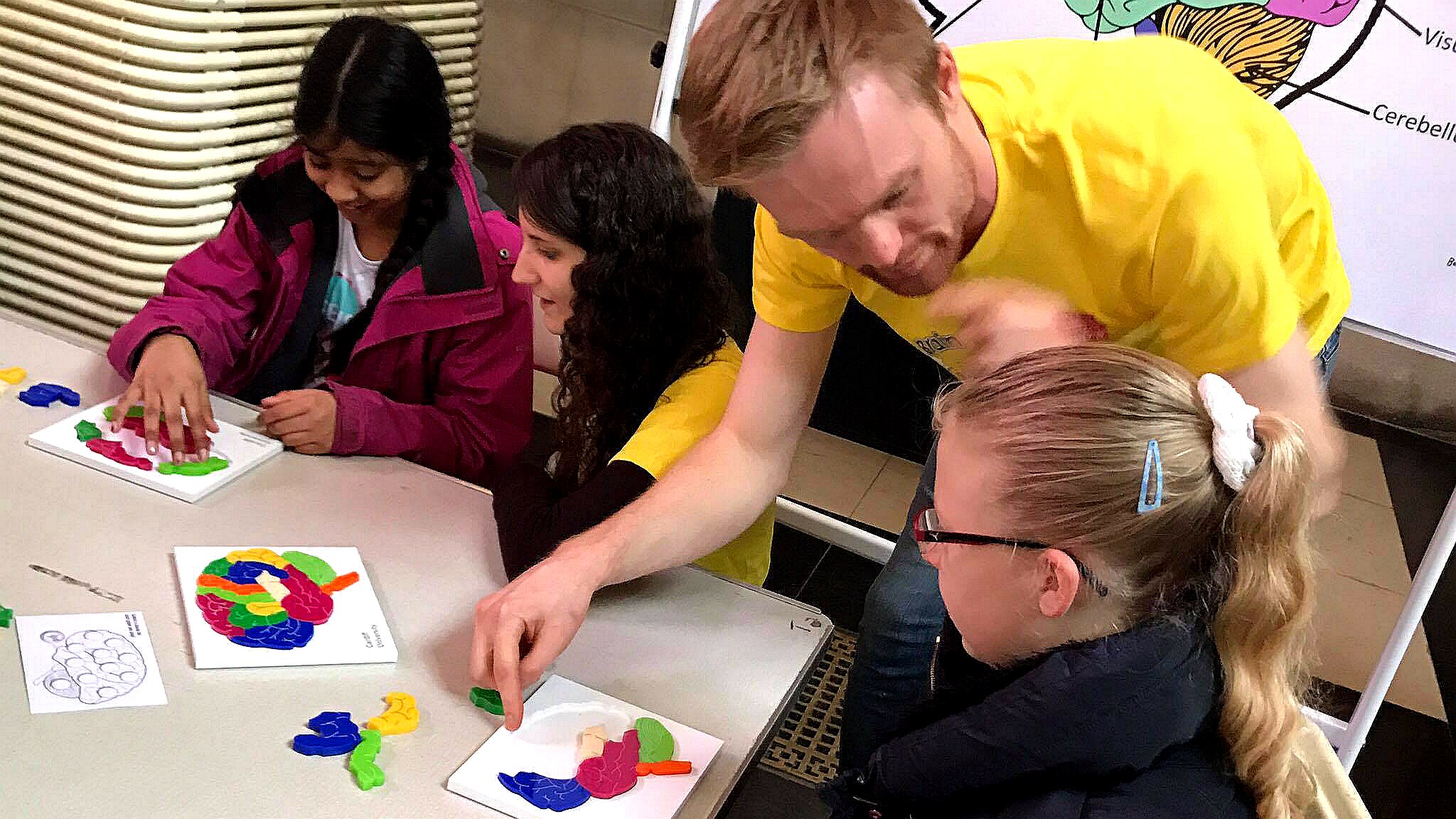 Neuro-anatomy puzzle is one of the new games this time. It allows children to put together the pieces of a brain and learn about the different function that each piece of the brain has.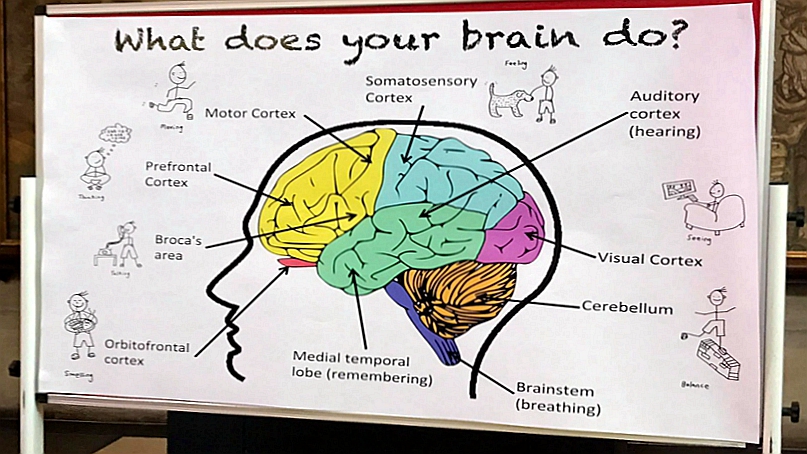 Brain Domes, which is a giant inflatable brain with information pocketed in it, also enables children to explore the different parts of their brain.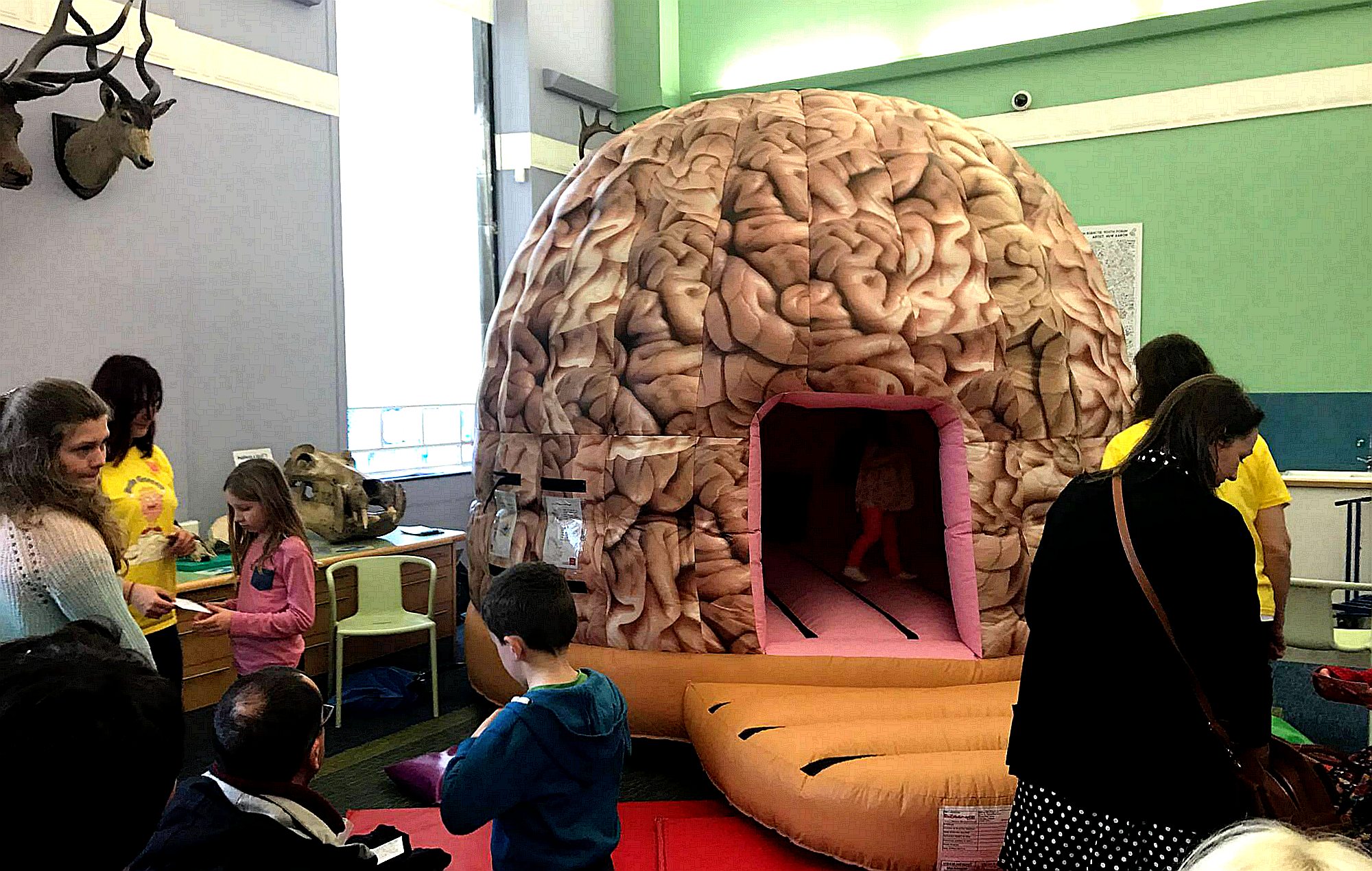 There are also other sorts of mind-boggling games on Sunday. Taste Twister which is long loved by children returned this year.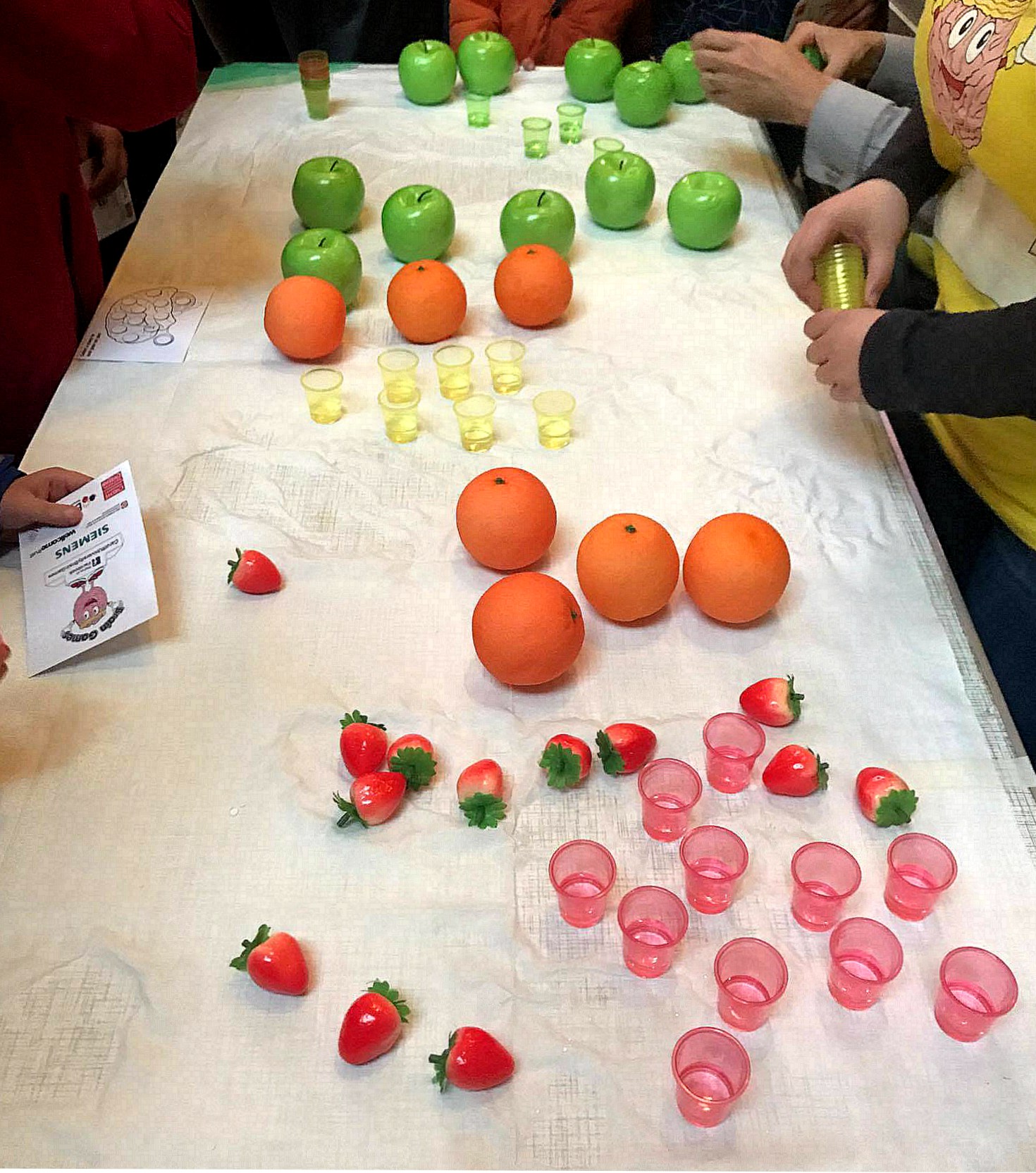 This asks children to speak out the flavor of each juice they drink. With the different-colored cups and fruits in front of eyes, you can't really tell the flavor of each shot.
"Probably peach… and then apple… and pear…" a six-year-old participant said.
But in the end, surprisingly enough, they are all exactly the same. That's the brain that is playing tricks.
Jedi Brain, which is the most popular one at the scene, saw a great number of children & parents standing in line, waiting to find out the magic power of the brain.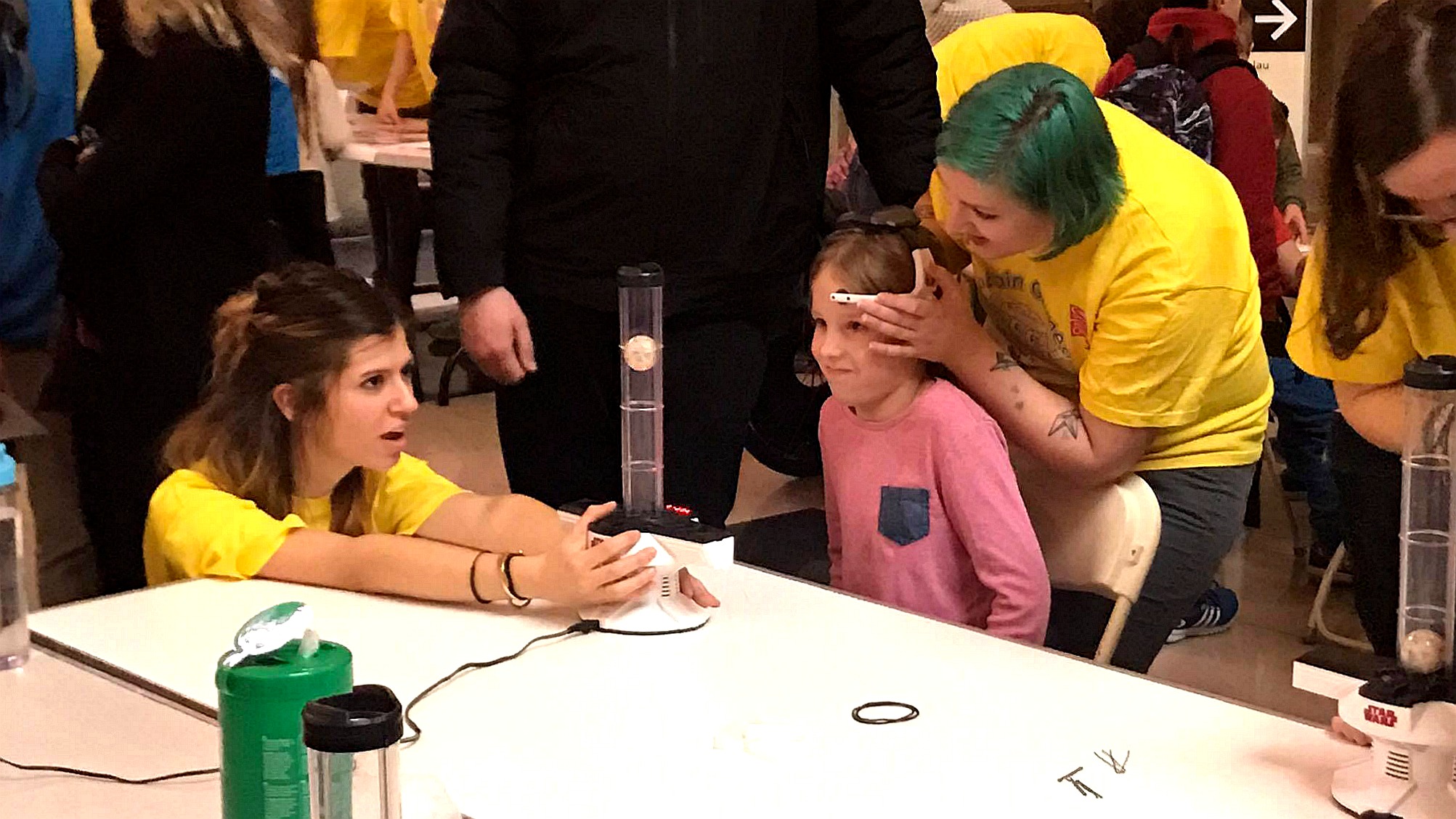 Cara Mcparlim was trying out the Jedi Brain game  CC: Annie Wang
The small ball in the transparent pipe will float up without any external forces. You only need to concentrate on it, and your brain waves will 'magically' force the ball to fly.
Amisha, who also participated in the Brain Games last year, said, "This one is really fun and I really really like it. It helps you find out how your brain works. The Jedi Brain one is my favorite."
She is 10 years old, but she clearly knows what she wants to do in the future. "I want to be a psychologist when I grow up," said Amisha, "And this event is what I've looked forward to it for many weeks. It's brilliant and I really have a good day here!"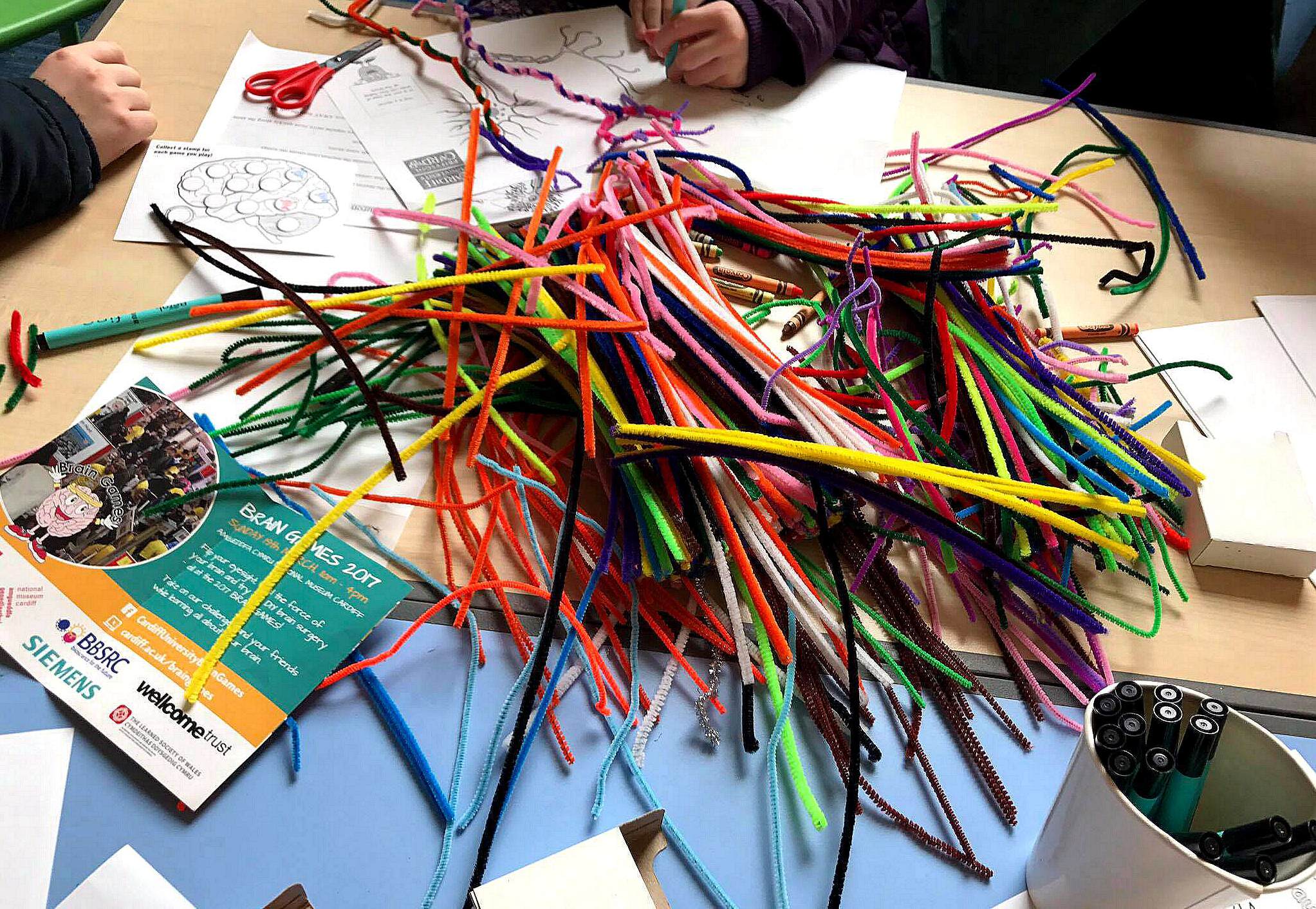 Threads used for making neuro-connector  CC: Annie Wang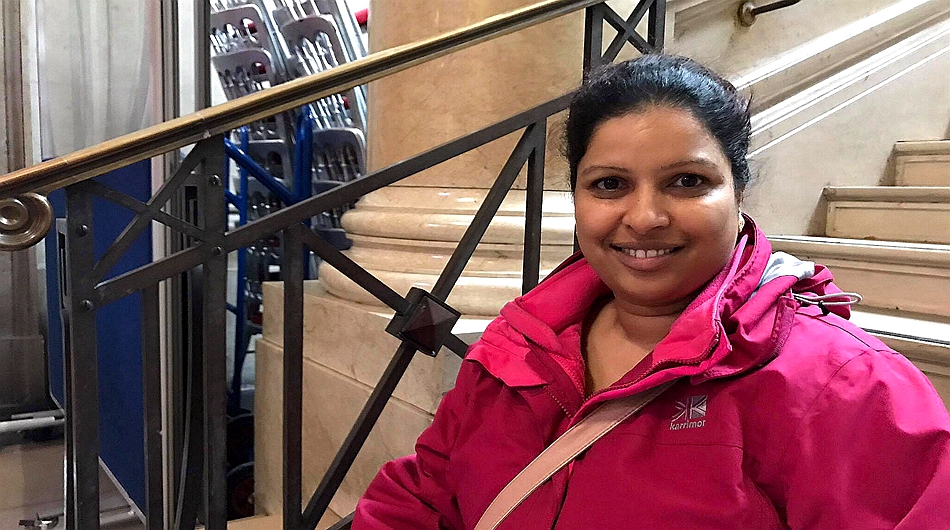 Savitha, the mother of the ten-year-old girl, said, "This is amazing and it's inspirational for children.
"It gives them a feel for what they want to do when they grow up. Some kids come here, it's definitely gotta be life-changing for them. It's great that Cardiff University has got this."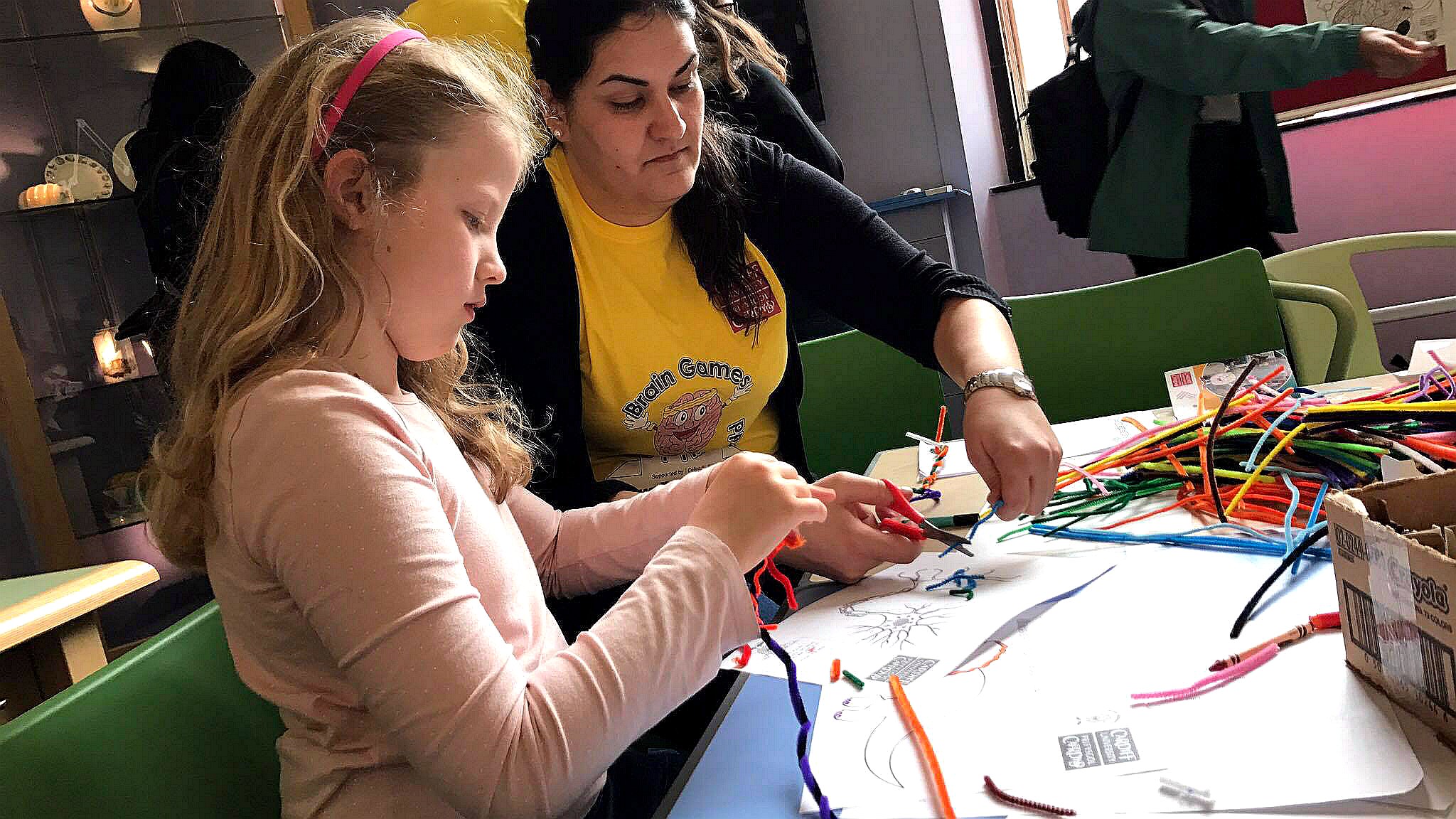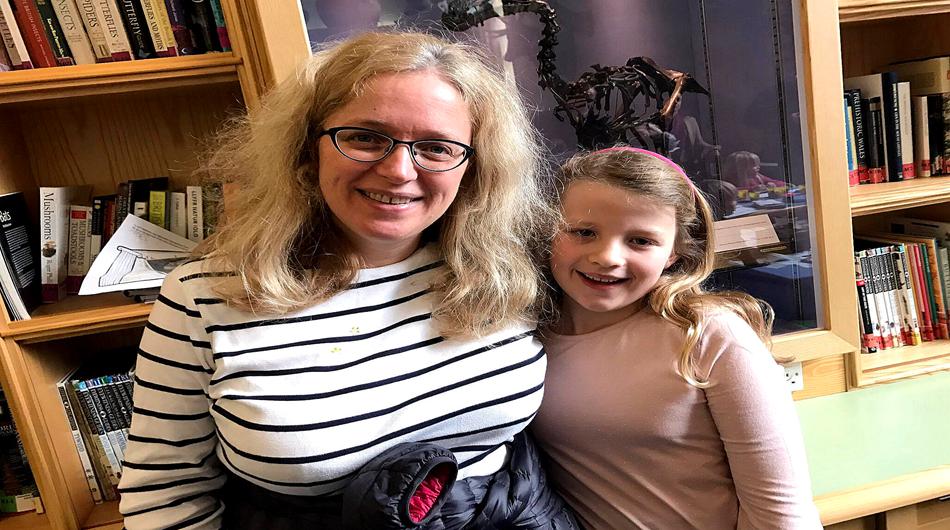 In addition, Ms. Rossetti, a parent at the Brain Games, also said, "These games even teach me a lot of things, such as the different aspects of the brain and its activity. For me as an adult, I've also learned something. That's amazing."
Beth, the lead coordinator of the event, revealed, "We will run a version of this event for adults later on in the year as well. And the brain game is the first event that we did of this kind which really helps children in particular be interested in the science subject."