The first 5K your way encourages patients with cancer to run as medical reports show positive results from exercising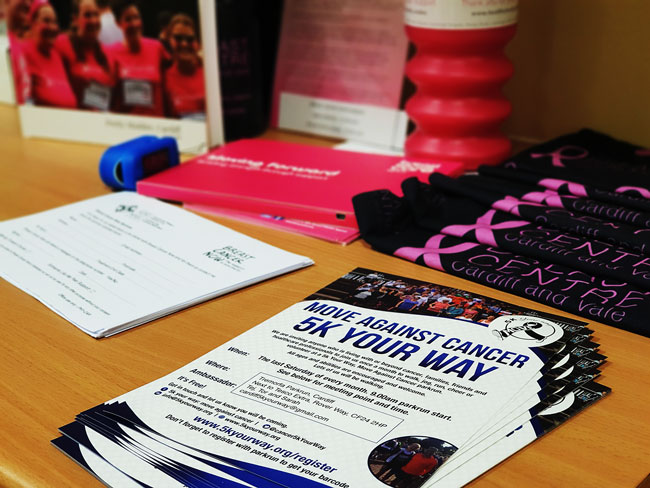 Cancer patients are participating in the first 5K your way initiative in Tremorfa Park on 30 November encouraging physical activity.
According to Breastcancernow, more than 50,000 women and 370 men are diagnosed with breast cancer in the UK every year, with treatments being rigorous and expensive.  The countrywide initiative 5K your way in Wales encourages cancer patients to exercise on the last Saturday of every month to embrace fitness.
"The initiative joins hands with an already established parkrun, to provide some additional support to people with cancer on the last parkrun of every month," said Victoria Collins, ambassador of 5K your way in Wales. It was titled 5K your way so that people with preconceived thoughts on the parkrun would not be discouraged to participate and help them make the first step to exercise after their cancer treatment. "You could walk or jog, as long as it takes to finish the run."
The community support initiative called 5kyourway branching out from MOVE charity was born, founded by Lucy Gossage and Gemma Hillier-Moses in 2016. They started a movement in the UK that helped people living with cancer to exercise throughout and after their treatment.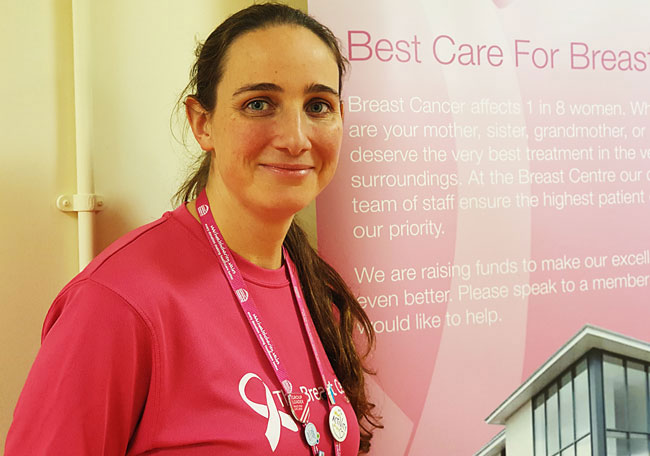 Growing evidence in the medical field indicates that physical activity has potential value for patients undergoing cancer care at all stages, showing improvements in the immune system, according to Dr Sumit Goyal. He is a consultant breast surgeon who helped in setting up the first exercise unit in the Llandough hospital.
Victoria is a physiotherapist at Llandough hospital, whose drive to help cancer patients led her to become one of the ambassadors at 5K your way. There is no requirement to run as 5K your way is meant to motivate people to take small steps to work out. Her goal is to get cancer patients exercising and socialising, making them feel comfortable in taking part in the run.
Several cancer patients are discouraged from exercising because they believe they need to reach a particular standard. But, 5K your way aims to encourage patients to make fitness an enjoyable and normal experience. It opened a platform for individuals undergoing cancer to express themselves, join support groups, and embrace fitness as part of a healthier lifestyle.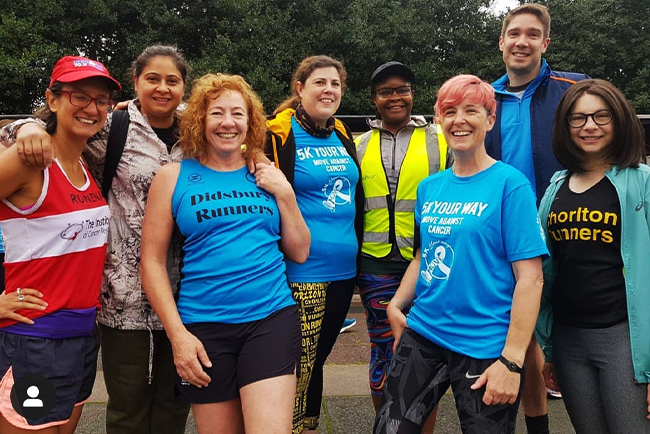 "One of my goals was to start running before Christmas, and Victoria suggested I join the 5K your way to reach my goal," said Claire, 51, diagnosed with cancer last year. Exercising and physiotherapy are the two things that motivate her to feel the best despite going through severe pain.
The initiative is the first of its kind in Wales headed by ambassadors, Victoria Collins, Tej Quine, and Sarah Grady. It will take place on 30 November in Tremorfa Park, where the ambassadors will meet the runners and help them finish the 5K run. The event is open to everyone, so register with parkrun on www.5kyourway.org/register to get your barcode.