Drivers' behaviour to be improved, bus lanes freed up for public transport, fines imposed as part of a new scheme to keep Cardiff moving.
The second phase of the Moving Traffic Offences (MTO) scheme include additional bus lanes, banned turns and one new yellow box being enforced.
The scheme is to prevent drivers from using banned turns,parking in bus stops,use bus lanes illegally and stop illegally in yellow box junction and parking in zig zag lines outside schools that continue to jeopardise the safety of school children.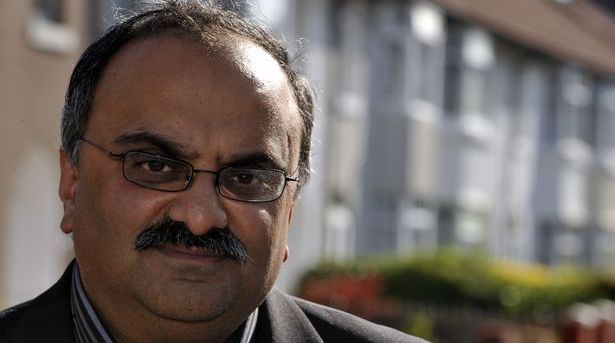 "Cardiff is a city with an ever increasing population, so those living, visiting or commuting into Cardiff are being strongly advised to avoid the congestion and consider public transport. We have to make public transport more attractive and viable and this scheme is part of that process," said Councillor Ramesh Patel, Cabinet Member for Transport, Planning and Sustainability.
"By providing dedicated bus corridors and enforcing them, we will make travel by bus more direct and quicker than using a private car. The second phase of the scheme also involves enforcing banned turns. Motorists that breach banned turns are putting other motorists at risk. It is dangerous and isn't acceptable."
Statistics of penalties
The scheme began in December 2014, when the council received the authority from the Welsh Government to implement the enforcement scheme.
From April to October, a total of 46,533 penalty charge notice (PCN) have been issued under the MTO. The PNCs increased to 6839 in October as against 6151 in September. The highest recordings were in July and August with 7103 and 7116 respectively.
For the Yellow Box Junction offences, 2571 PCNs were issued from April to October. There were 703 offences in October as compared to 519 in September.
Offences under camera car show a total of 2269 PNCs issued from April to October. A total of 437 offences were recorded in September and this decreased to 227 in October.
The total income [doesn't take into account for the payment of the scheme] raised from the Moving Traffic Offences Scheme since it began is £4.5m.
All of the money raised is ring fenced in law for traffic and highway improvements.
Locations for second phase

Bus Lane cameras
•             Southern Way in Penylan – Eastbound
•             Churchill Way in the City Centre – Northbound
•             North Road (after the junction with Boulevard de Nantes) in the City Centre – Southbound.
Yellow Box cameras
•             Adam Street in Adamsdown – heading westbound towards the City Centre.
Banned Turn cameras in the city centre
•             Turning right into College Road from North Road.
The following additional locations will start to be enforced in two to three weeks and the exact date on when the enforcement will begin will be sent.
Bus Lane cameras
•             Bus Gate at Malvern Drive/Pentland Close in Llanishen – East and Westbound (2 cameras)
•             Llantrisant Road in Llandaff – Southbound
•             Two inbound cameras and one outbound camera on Newport Road between Rhymney River Bridge and Beresford Road.
Banned Turn cameras in the city centre
•             Turning right into North Edward Street from Churchill Way
•             Turning left into John Lewis from Canal Street which leads onto Hayes Bridge Road.
•             Turning right into West Grove from Newport Road.