The two-week long festivities of Chinese New Year are set to kick off next Monday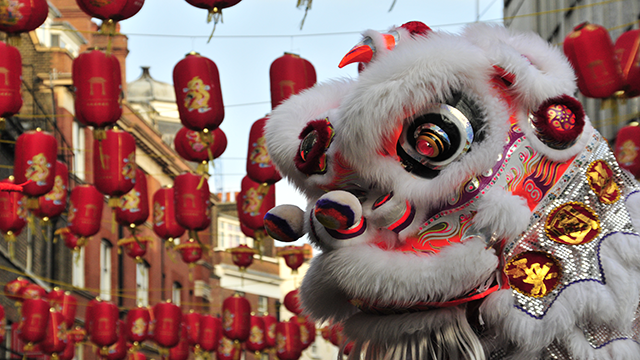 Each part of China celebrates the Chinese New Year differently but all of them celebrate for the same reason: reunion. They get together with their family to rest and wish for a lucky and prosperous year ahead.
Even if you aren't in China, Cardiff offers a lot of options to make sure you have an authentic experience. Since last year, three Chinese students societies from three universities in Cardiff have been collaborating and hosting New Year's gala. This year, it will be held at 7 pm on 20 February in Reardon Smith Theatre.
"You feel less homesick when you celebrate with people from your own country," says Rui Niu, an undergraduate student at the university who plans to participate in the festivities this year.
Then you can stay up late to watch CCTV New Year Gala, a cultural phenomenon that started in the early 1980s in mainland China. With the largest television audience among entertainment shows in the world, the show is a must-see on the New Year's Eve.
For those who like to experience the world through its cuisine, there's a feast that the Chinese New Year offers. Fish is a must-have as the word for it is pronounced like the Mandarin word for 'affluence'. Eating a fish is thus believed to bring prosperity and good fortune.
In southern China, people usually eat niangao, a cake made of glutinous rice flour. It means 'higher and higher every year'. In the north, dumpling is the most popular food in every family. Others, like spring rolls and sweet rice balls are also considered to bring good luck.
No matter you are a Chinese or not, you are welcome to celebrate the Chinese New Year and enjoy your time in Cardiff.
This is an embedded Microsoft Office presentation, powered by Office Online.
Facts about the Chinese New Year: