Are you worried about the safety of going home alone at night? Take advantage of these 5 tips to help you learn how to protecting and ensure your safety.
A 38-year-old Antony Guy was sentenced to 12 years in prison because raped the young woman on Friday , February 2, 2018.
The incident occurred in May last year, the young woman was walking home at 12.30am after a night out with friends.
The young woman who is a foreign student from North America was sexually assaulted as she walked home alone from Cardiff city center.
According to the report, Guy is a father of a young child. The irony here is that he raped the young woman on a grass verge near Cardiff Crown court, mere meters from where his horrific crime took place.
"I didn't feel safe in Cardiff because they didn't know who this man was, " says the young woman.
In order to avoid these horrific incidents, people need to know some ways in advance to deal with the emergencies.
Here are five tips for protecting yourself in advance and staying safe in Cardiff.
1. Always stay in pairs, especially walking around at night
People should always be aware of danger, especially when out at night. In addition, is one of the ways effectively works better for young women and students. Another important thing should notice is that keep your valuables tucked away in a pocket or bag.
"The safest way is to never walk alone at night, especially the young lady. It is best to with a man and much more safer. Besides, as far as possible away the bar, so as not to encounter some alcoholics," said John, is a policeman working around the student accommodation.
2.Pick the personal alarm at the Security center
As a Cardiff University student, you can pick up a free personal alarm from University Security. It is located near the Students' Union on Park Place.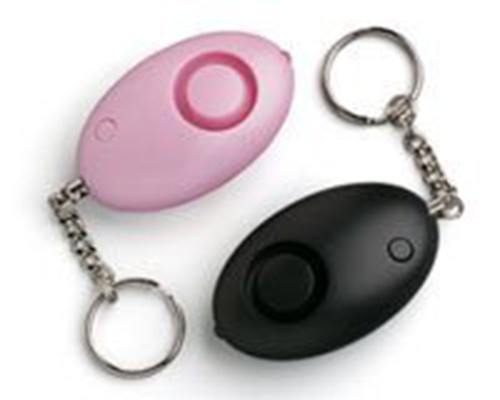 Here is a map of location:
3.Call the police on 101 or University security control
Everyone has to know that reporting anything suspicious to police on 101.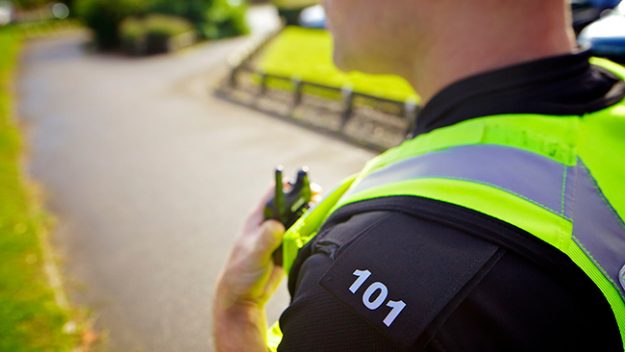 If you live in University Residences, it is a great idea to save the Cardiff University Security phone number in your phone. Also knowing who to call and when is always important.
Cardiff University Security number:  +44 029 2087 4444
4.Use of the Students' Union Safe Taxi Scheme
If you are going out for the night, do not walk home alone. It's easy to order a Dragon Taxi using your student number and quoting the 'Cardiff University Safe Taxi Scheme' by phone: 029 2033 3333.
Moreover,the fees will be charged to your student number and you can pay the Students' Union the next day.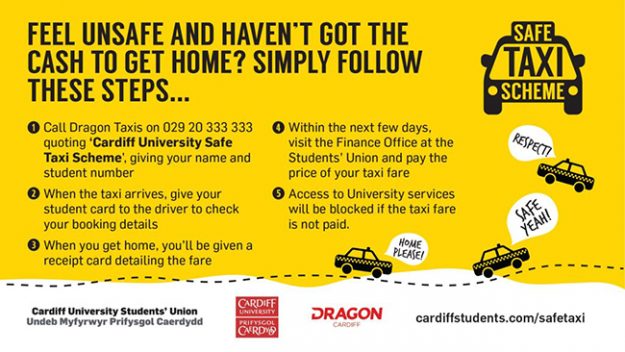 5.Set up the police-approved PanicGuard app on your phone
PanicGuard is a mobile phone application which provides personal security and assists in protecting students. You can download the app to turn your phone into a personal safety device.
PanicGuard is our preferred personal tracking solutions for clients on the move.

Contact us for more information enquiries@proteqtus.co https://t.co/LjAJSkWhbp

— Proteqtus Group (@ProteqtusGroup) November 9, 2017
Lastly, considering your personal safety also need proper use of social media, especially make the location of its own residence to the public through social media.