The Senedd (Wales National Assembly Building) will hold a series of activities to commemorate its 10 year anniversary. Get insights into how the local politics works.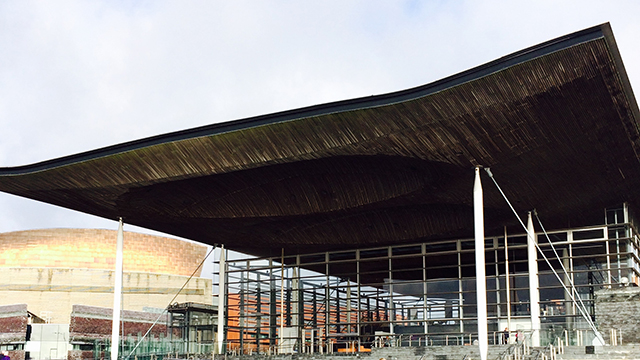 Cardiff is gearing up for the 10th anniversary celebration of its iconic Senedd, the National Assembly building next week.
To raise the awareness about the Wales Assembly, a series of events have been planned between March 1 and March 19.
"We hope this celebration will lead to increased engagement in the work of the Assembly," said an Assembly spokesperson. "The Senedd was designed to be accessible and transparent – an open building for the people of Wales to see their elected representatives making laws and decisions that affect their lives".
The programmes include a talk on the 'Building for Democracy' by the designer of the Senedd, Lord Richard Rogers, a family weekend and a theatre project. There will be live music by City Voice Cardiff and circus by NoFitState during the family weekend.
.@NoFitState Circus's Youth Circus will be at the Senedd on March 5 & 6 to celebrate #Senedd10 pic.twitter.com/RzZrY3CcnH

— Assembly Wales (@AssemblyWales) February 13, 2016
Celebrating 10th anniversary of @AssemblyWales bldg in cappuccino: #Senedd a masterpiece by Richard Rogers pic.twitter.com/jyg4uXMYga

— D S Proudfoot (@DSProudfoot) February 19, 2016
International students will also have an opportunity to experience the journey and the functioning of the Senedd. "International students are able to visit and host events on the assembly estate themselves. They can get involved in any event that is open to public," said an Assembly spokesperson.
The celebration is going to provide the students a platform to understand the local politics and culture. "As an international student, I believe we all have a strong desire to explore the culture and politics here," says Melissa Liao, a Cardiff University student. "We can get more information about how the Welsh politics work during this celebration."
Around 1.3 million people have visited the Senedd in last 10 years. This is the building where 60 Assembly Members of the Welsh National Assembly sit to debate and enact laws for Wales.