What does the Riverside ward have to offer Cardiff? Step into the neighbourhood and explore its vast cultural diversity.
Cardiff's Riverside ward stretches from the Canton Railway Sheds north to the Pontcanna and Llandaff fields, encompassing a wide range of homes, businesses and outdoor social spaces. Riverside showcases a richness of histories and cultures, from music legends to sports facilities and everything in between.
1. Birthplace of a legend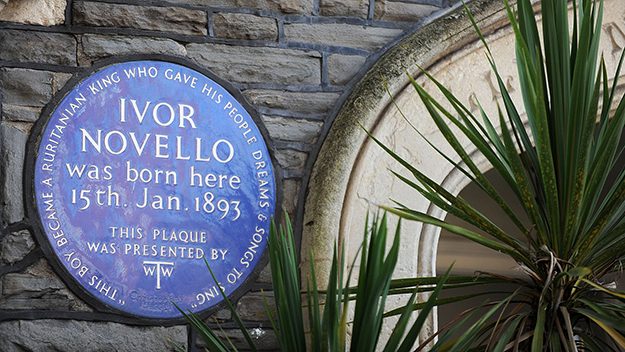 Ivor Novello (1893-1951), was a Welsh songwriter, playwright, actor and composer who became one of the most popular British entertainers of the first half of the 20th century. More poignantly, his song "Keep The Homes Fires Burning" was one of the most sung in the trenches of WW1. Born on Cowbridge Road East, just to the west of the River Taff, you can visit his home, marked with a blue commemorative plaque. It was nicknamed Llwyn Yr Eos (Grove of the Nightingales). 
2. Award-winning farmers' market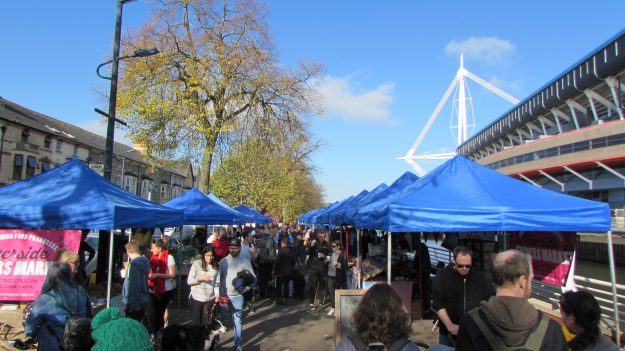 Riverside Farmers' Market is one of the very best in the UK. Open every Sunday between 10.00am and 2.00pm, it offers healthy Welsh food, produced either sustainably or organically. The market has been a showcase for local farmers and food producers, as well as providing huge benefits for the local economy and environment. Located on Fitzhamon Embankment, opposite the Principality stadium, the market recently celebrated its 20th anniversary. 
To know more: http://www.riversidemarket.org.uk.
3. Vibrant religious communities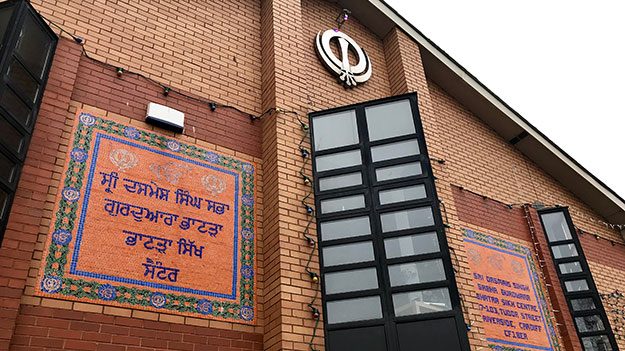 Much of Riverside's culture revolves around its active and diverse religious groups. Entering Riverside from City Centre, you'll quickly come across the Sikh Gurdwara, or temple, on Tudor Street, which hosted Diwali celebrations earlier this month.  Several mosques and Islamic centres call Riverside home, including the Jalalia Mosque and Islamic Education Centre, a registered charity that offers classes for children and hosts events throughout the year.
4. Nature on Taff Trail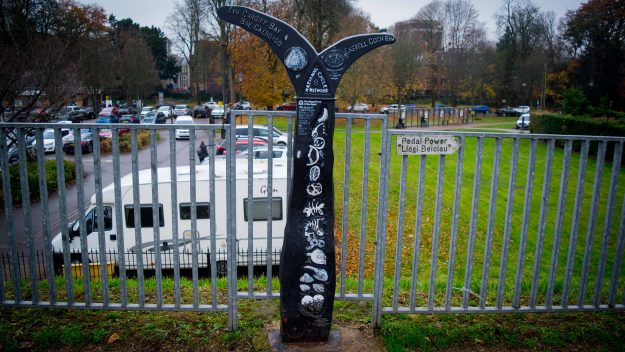 For the adventurous amongst you or just those seeking a short break from city life, the Taff Trail passes through Riverside. Leading all the way to the Brecon Beacons, Taff Trail is 55 miles long but can be easily accessed shorter walks.
5. One of Cardiff's top-rated hostels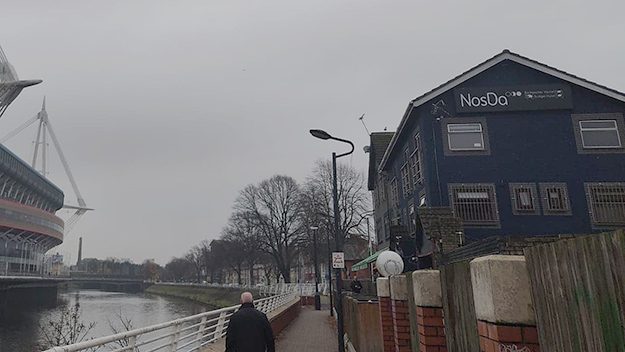 NosDa hostel has a beer garden with a stunning view, thanks to its position directly across the river from Principality Stadium. Although it's not the only hostel in Riverside, it's highly rated on Hostel World and has a bit more to offer Cardiff residents thanks to its regular programme of music events. There's an open mic every Wednesday, as well as regular performances from local bands on the hostel's basement stage.
To know more about their events: https://www.nosda.co.uk/en/page/bar.
6. Support for homeless people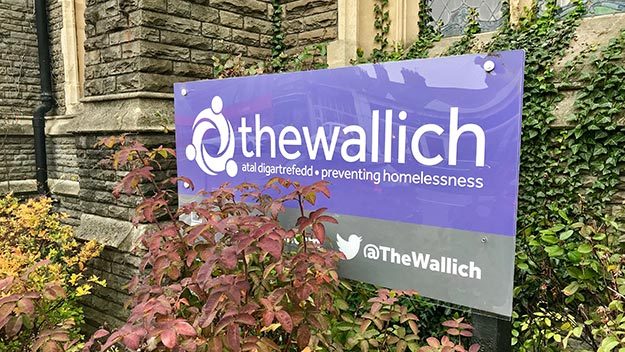 Riverside is home to several anti-homelessness charities, from shelters to activist organisations. The Wallich, a shelter and charity, provides overnight accommodation to hundreds of homeless people each year and even accepts their pets. Just down the road, Llamau is another charity offering specialised support for homeless teenagers and young people.
To know more: https://thewallich.com.
7. Cricket at Glamorgan County Cricket Club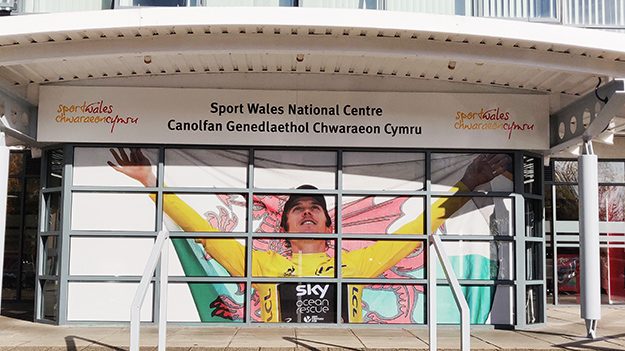 Riverside is home to the Sport Wales National Centre and Glamorgan County Cricket Club, one of the eighteen first-class county clubs within England and Wales. Glamorgan is the only Welsh first-class club and was formed on 6 July 1888. Sophia Gardens stadium became a test cricket venue in 2009, and since then has held all major matches. They will be hosting several of the 2019 ICC Cricket World Cup matches.
To know more: https://www.glamorgancricket.com.
8. Brilliant bars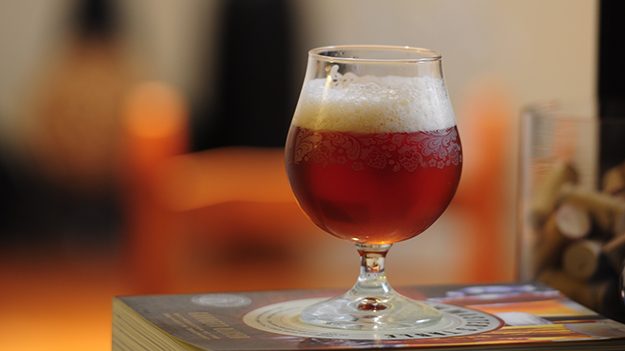 You couldn't be blamed for missing some of Riverside's recreational hot spots, as it's not so much a centre for nightlife as some of Cardiff's other districts. Although if you're into craft ale, it has a lot to offer. Crafty Devil's Cellar is a tiny bar that could easily pass you by, but it boasts a huge selection of craft beer in cosy surroundings. Falling just on the right side of the Riverside/Canton border, it's a stone's throw from the equally impressive St. Canna's Ale House: a similar setting with live music and comedy to boot!
9. Sophia Gardens and the National Express bus stop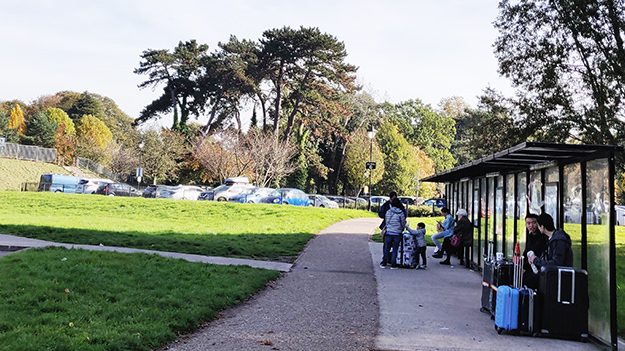 Along the River Taff, right outside Sophia Gardens, is the new temporary National Express bus stop. The bus stop has been there for three years and it doesn't seem to be moving to another location, as was promised back in 2015.
10. Great food
One of the best restaurants in Riverside happens to be the longest established Chinese restaurant in South Wales. Riverside Cantonese has recently moved locations but has been providing Cardiff and the Riverside community with authentic Chinese food for 40 years.
Photo attribution:
"Exposure Brewing Pale Ale," from Flickr: https://www.flickr.com/photos/adambarhan/7213006248/. Cropped and scaled to size. Licensed under Creative Commons attribution 2.0 generic https://creativecommons.org/licenses/by/2.0/.