Tenants in England will no longer pay an agency fee to rent a property. When will Wales follow suit?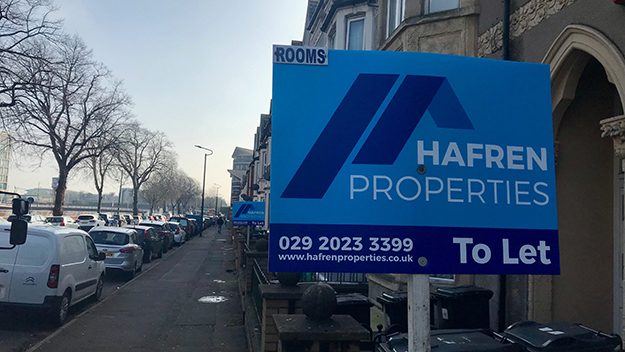 Moving into a new Cardiff flat is a daunting task, and unpacking is barely the tip of the iceberg. Just to get the keys, tenants typically have to attend a strictly-scheduled meeting, pay their first month's rent and shell out a hefty security deposit.
And in Wales, they need even more money to pay additional fees, covering administration and holding costs for their letting agency.
"I have frequently felt ripped off by excessive fees for minimal work on the part of lettings agents," said Jake Smith, the Vice President for Postgraduate Students at the Cardiff University Students' Union.
Tenants pay the majority of these fees at move-in, though they often face payments throughout a tenancy, while moving out and sometimes even to get a reference for future landlords. While these payments are the status quo for Welsh renters, the rest of the UK can't say the same.
Scotland banned them in 2012, and neighbouring England—which has the most exorbitant fees—has passed a ban set to take full effect this June.
Many are wondering why Wales has yet to ban these out-of-pocket expenditures, particularly those who rent and move often, like students.
"It would improve the wellbeing of students by removing financial 'pinch points' where students must find hundreds of pounds in a very short space of time," Jake said. He has heard from many students who have fallen into debt in an effort to pay fees.
The Welsh Government started debating its own ban shortly after Scotland took action. It researched the effects of agency fees on people's lives and sought public input on a potential ban in 2015. After a few more years of deliberation, a bill introduced last summer seems to be making some moves.
"The core aim of the bill is to ensure a fairer deal for tenants, preventing the charging of fees … and providing the tools to help eradicate sharp practice," said a Welsh Government spokesperson in a statement. "If the bill passes we are confident that it will be enacted ahead of the start of the next academic year."
Despite these moves, the current renting landscape in Wales has no such restrictions on agencies, and the fees persist. Government Press Officer Marie Concannon declined to make a prediction on whether the bill would ultimately pass into law.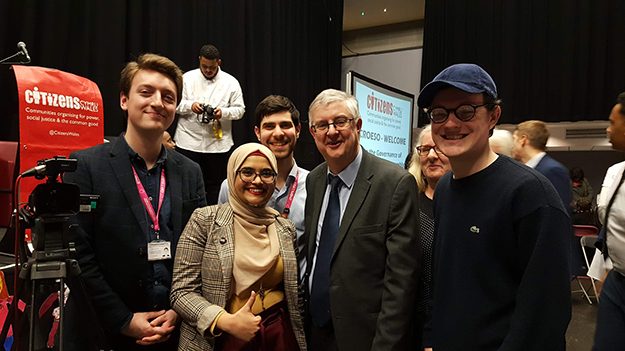 Cardiff students can rest assured that Jake campaigned aggressively for the ban and was able to draw a verbal commitment from the government earlier this month.
"Cardiff University Students' Union are very pleased that the First Minister Mark Drakeford agreed to our calls for a public commitment that he would aim for [the bill to] come into force by September 2019, the first time the Welsh Government have set out a timeframe for this," Jake said. "I'm hopeful we will see action soon."
But students aren't the only ones who struggle to pay agency fees: they can hit low-income tenants of any age especially hard. Support workers in Cardiff say these fees are an additional barrier to those who have been homeless and are struggling to afford stable housing.
Shelter Cymru, a Welsh charity focussed on expanding people's access to housing, often assists low-income households with the many burdens involved in renting a property. A spokesperson said the fees can have a "debilitating" effect on those in poverty.
"Most people who can't afford to pay these extortionate fees have to go to the local authority's homelessness services," said the Shelter Cymru spokesperson. "We have seen some cases where letting agents have charged a higher fee for people coming through homelessness services."
Homeless visibility has been a source of public debate throughout Cardiff in recent weeks. The Council has announced its intention to start removing tents from public roads. Meanwhile, private renting currently makes up 15% of all housing situations in Wales, and the number is growing. Some believe an agency fee ban would help people in poverty access private flats.
The Council has begun removing abandoned tents in the city. Many belong to individuals who have taken up offers of accommodation & they have given their consent for removal. Full statement here: https://t.co/Vj7GSuPjVa pic.twitter.com/RAFOZDOFE8

— Cardiff Council (@cardiffcouncil) February 8, 2019
While sceptics argue that a ban could raise the overall cost of rent over time, some agencies in Cardiff already get by without charging these fees. One of them is Cardiff Student Letting, the agency headquartered in the Cardiff University Students' Union, which proudly advertises its lack of fees for local students.
Jake said that using Scotland as a model, it seems "unlikely" that a ban would cause unusual rent increases.
"In any case, slight increases in rent are less of a burden than having to pay hundreds of pounds per tenant at the start and end of a tenancy for services that primarily benefit landlords and letting agents and which bear little relation to the amount of work required on their part," he added.
As a representative of university students, Jake's campaign shows that young adults in Cardiff seem universally eager for a ban.
Regardless of the possibilities in Wales, students and other renters throughout England are preparing for the summer, when no agency fees will stand in their way of renting a flat.
Maybe then the difference will be stark.