A local woman's effort to combat loneliness through her Happy to Chat signs has prompted a worldwide response.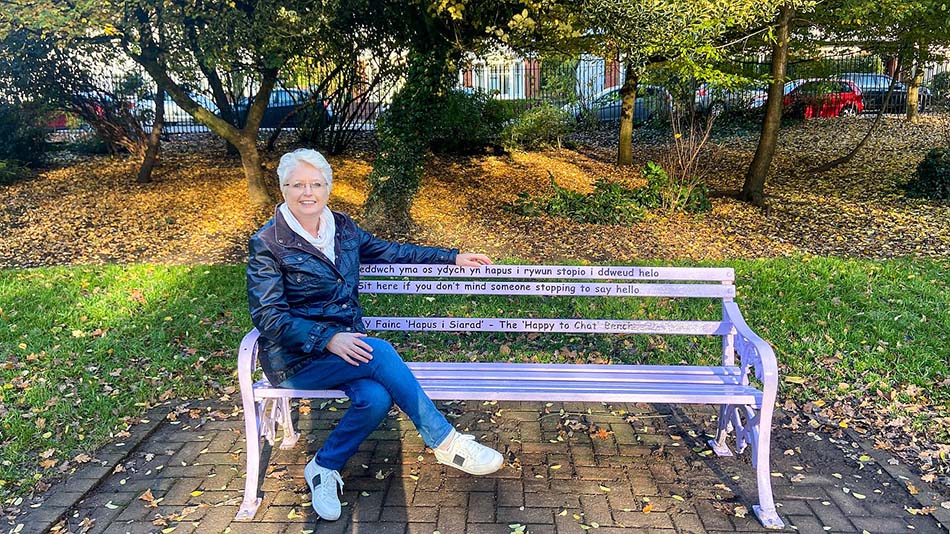 The 'Happy to Chat' benches have sparked a global movement, with several countries joining in Allison Owen-Jones' campaign against loneliness and isolation.
Allison's signs have not only reached Cardiff, but have also spread to other parts of the world, including New York, New Zealand, and Poland, using her same words to help fight loneliness. 
Her original 'Happy to Chat' signs attracted a lot of attention online, particularly on Twitter, where people shared and followed her ideas to encourage people to talk to one another.
"I could see them popping up in other places because people were copying them when they saw it on twitter," said Allison.
She was contacted by a British man who lives in Krakow, Poland to schedule a TedX talk, but at the time, Covid-19 prevented her from travelling, so she spoke to him online. More recently, Allison was invited by him to unveil a Happy to Chat bench that had been placed in Krakow's Jewish district.
"It started off two years ago and there was this huge peak of interest and it died off. And now because of these Cardiff benches, it has started off again and there's been a lot of interest," said Allison.
"It was lovely because it was all designed with my words but in English, Polish and Yiddish. It was thrilling. It's out there now and it's still exciting to see."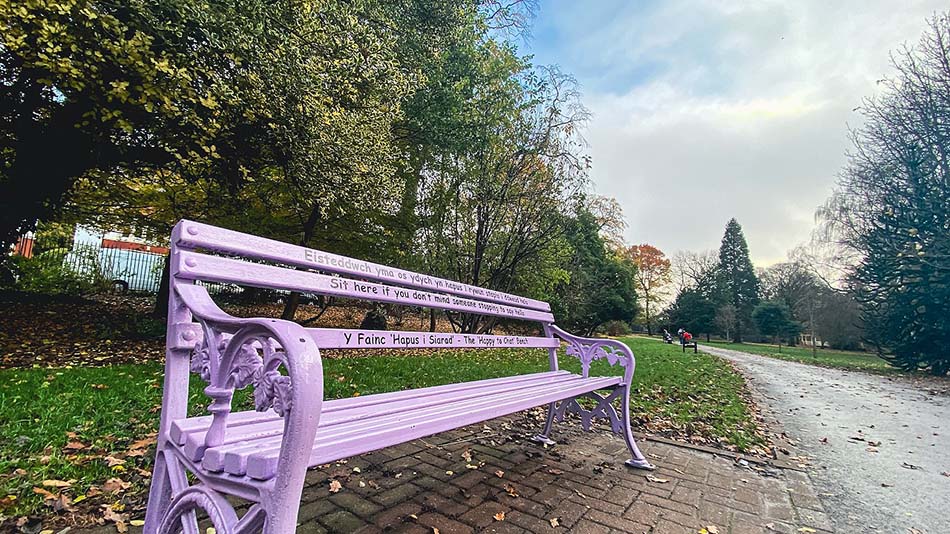 "Even though we are more understanding of mental health issues and more people are willing to speak up, we are a bit ashamed to say that we are lonely and many people think there is something wrong with them," said Allison.
"People talk to you if you have babies or dogs…otherwise, you are invisible. For someone to just turn around and talk to you is just lovely and it can cheer up your whole day." 
She was walking her dog around Roath Pleasure Gardens, as she does every day, when she came upon an elderly gentleman sitting alone on a bench. 
"People were walking past him and my dog ran up to him, and his face lit up,' said Allison. 'He was making a fuss of her, then she went away and he slumped down again.'
'I thought I should go and sit with him and have a chat…but I was embarrassed because what if he didn't want anyone to come near him or what if he was enjoying his private time and so, I didn't'.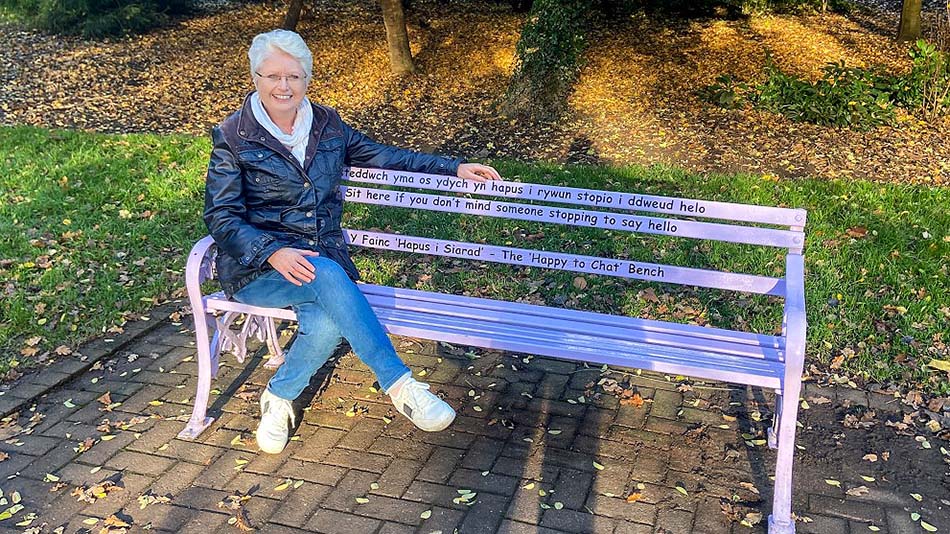 Allison thought that if there was something on the bench to suggest that someone was willing to talk, more people would approach.
A week later, Allison's son, Cardiff Councillor Owen Jones, sent her a photo of the bench that had received 300 likes on Twitter. For the summer, Allison decided to put the signs up in all the parks in Cardiff in hopes people would stop and talk to a stranger.
When two ladies approached Allison in Bute Park and asked if she was sitting on a Happy to Chat bench, Allison realised the significance of her sign.
"That was a game changer because I realised people had heard of them and people were looking for them," said Allison. "It had then gone from being an interesting idea to something that was working."
Three benches are already set in Cardiff parks and the council are planning to install two more benches in cemeteries throughout the city.
Allison's initial idea to combat loneliness has grown into a global movement that demonstrates how a simple hello to a stranger can make all the difference in the world.