Vigil held in Cardiff Bay Commemorates 163 lives lost to domestic violence in the UK last year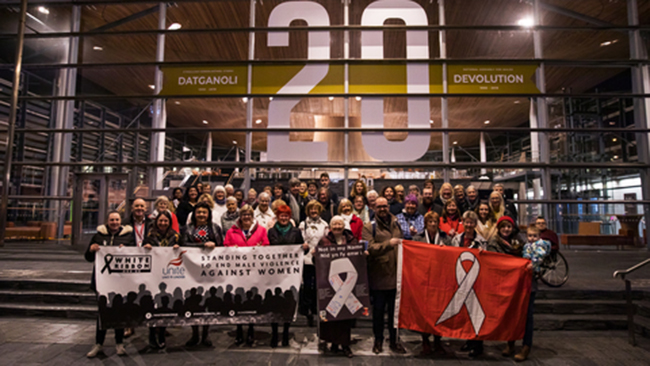 Campaigners joined hands for year 7 of White Ribbon vigil hosted in Senned, commemorating 163 women who died to domestic violence.
Wales recorded an 83% rise in domestic violence over the past four years alone with 11,327 crimes recorded last year according to North Wales Police. The White Ribbon vigil hosted by the National Federation of Women Wales started in Cardiff in 2012 which is a part of the white ribbon campaign that highlights violence against women.
"It encourages people not to be bystanders to domestic violence in any form, be it physical or mental abuse. We are all here to encourage people to make that change," said Mike Taggart, North Wales police officer and one of the ambassadors of white ribbon campaign who lost his mother to domestic violence at a young age.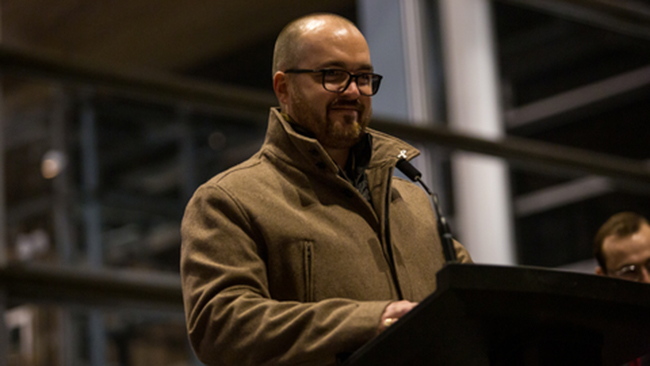 The internationally recognised White Ribbon day which started its campaign in 2004 in the UK grew in numbers, encouraging men and boys to wear a white ribbon marking its significance —supporting and taking action on violence against women.
"People are aware of it and are sharing it, so there is a movement in people's awareness. Hopefully, it will encourage them to sign up and help more people join," said Taggart. The campaign aims at changing views and sparking up a conversation to end the chain of violence in any form, bringing both men and women to fight for the cause.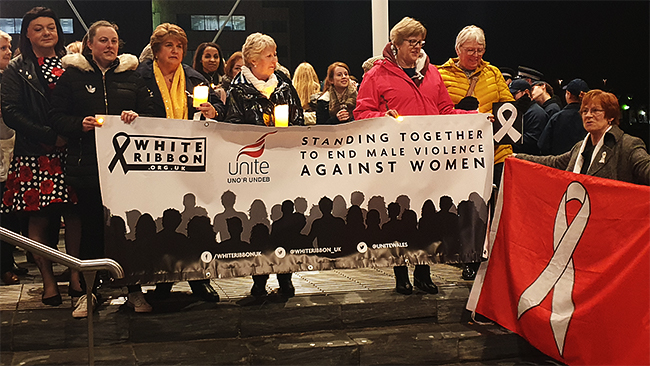 White Ribbon day has seen a shift in the way men understand and report domestic violence. "We engage men in their communities to wear the white ribbon and to say that they will never commit, condone or remain silent about violence against women," said Rhian Connic, head of the National Federation of Women Wales Institute.
The movement has also motivated women to talk about their experiences in tackling domestic abuse, helping them break their barriers of insecurity. "It hopefully gives women the confidence to know that there will be help available if they ask for it."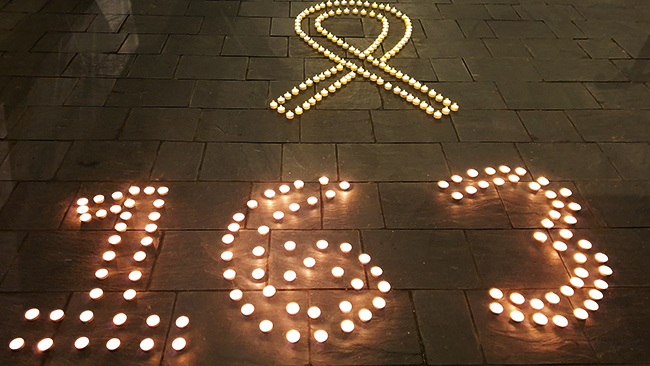 The Vigil held in Senned brought forth people to highlight the issues and fear around domestic violence, motivating people to challenge attitudes and encourage participation.
"I encourage everybody to make a promise, become champions and ambassadors, standing in solidarity with those that inspire me to reaffirm my commitments to stand up against domestic abuse," said Jack Sargeant AM of the National Assembly for Wales and advocate for domestic abuse survivors.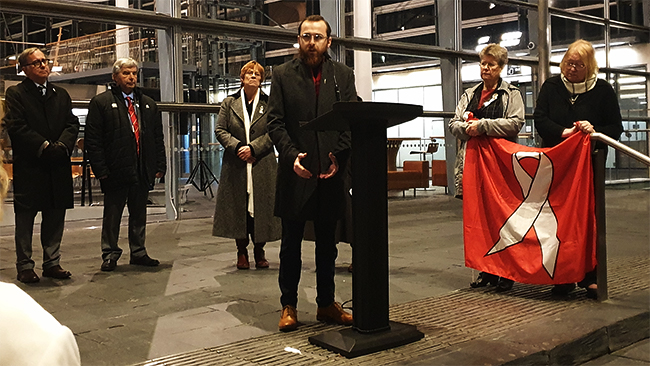 The White Ribbon campaign in Cardiff will be held from November 25 to December 10, consisting of candlelit vigils, marches, and workshops highlighting domestic violence.