As race hate crimes increases after the EU Referendum, hundreds took part in the biggest march against racism Cardiff has ever seen.
Recent spike of hate-crimes in the UK after the EU referendum and the inauguration of Trump as President, have made people step up and show their support for immigrants more than ever before.
The peak was on UN anti-racism day, 18 March, when more people attended the Stand Up Against Racism march than the previous years. Party leaders and people who have been a victim of race discrimination all came to speak their voices.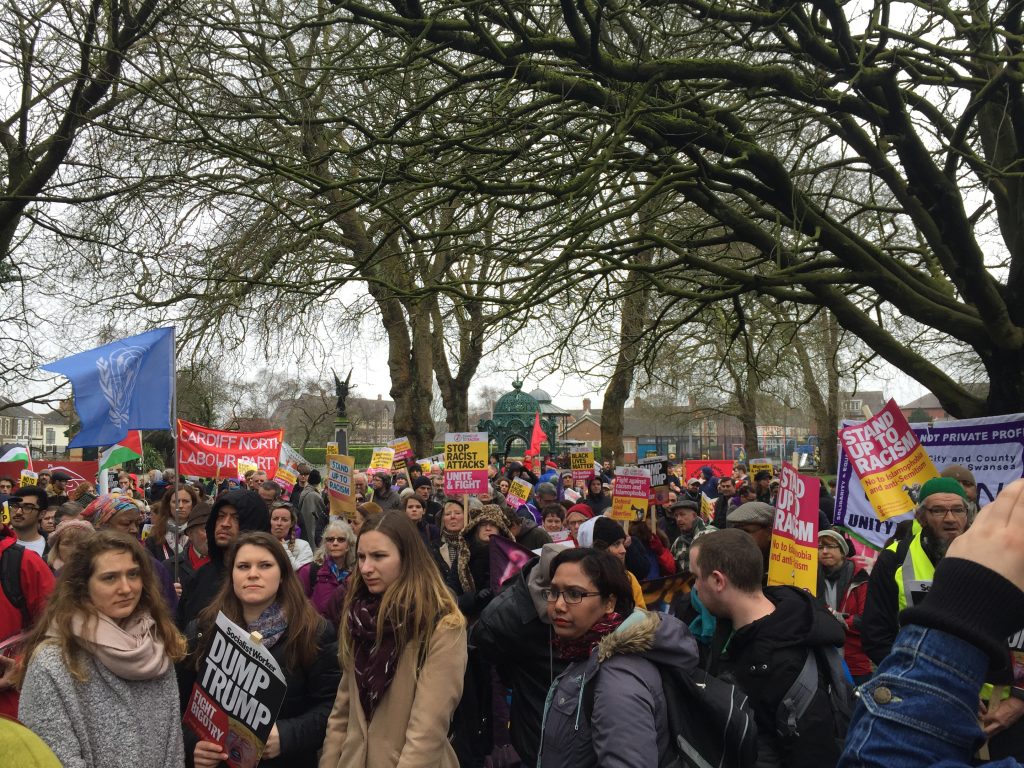 The walk started from Grange Gardens, all the way to City Hall with everyone chanting "say it loud, say it clear, refugees are welcome here" and holding various banners such as dump trump, black lives matter and stand up to racism. The cold wind and rain had no effect on the participants of the march. 
"We see the great march today as the first step in creating a mass movement against racism in Wales," says Krishna, spokesperson for Stand Up To Racism. "Our movement here is to make sure that the future is a future worth living for all of us. We call everyone to stand up to racism!"
One of the key speakers of the event is Juhel Miah, a primary school teacher from Swansea who was denied entry to the US during a school trip to New York.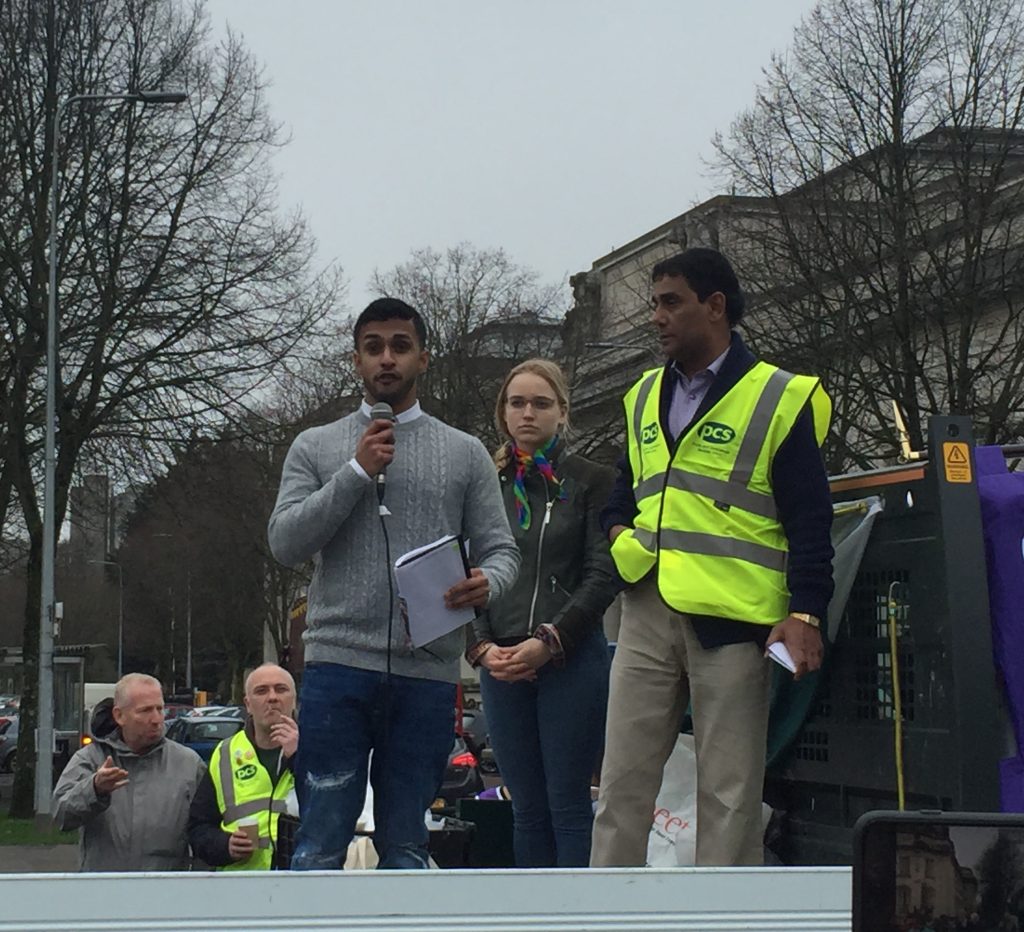 "I had all the same documents as all the other teachers and all the other pupils," says the 25-year-old teacher from Llangatwg Community School. "The only difference between them and me was possibly the colour of my skin, I was a Muslim and my name was Mohammed Juhel Miah."
Participants of the march also spoke out why they feel the need to participate in the march and speak out against racism.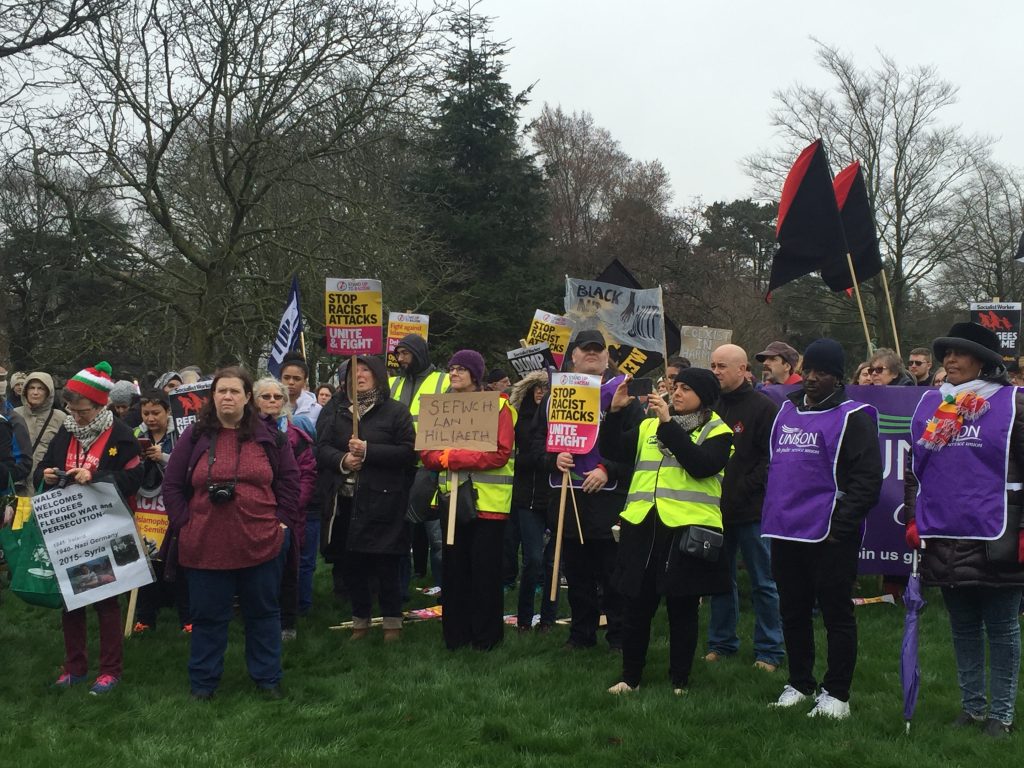 "If we don't stand together all these rules and regulations will be put on to us and we'll be in a situation where none of us will be happy," says Rabia Ahmed, a British-born Pakistani. "It's a form of humanity to stand up against those rules."
"What's going on in Britain right now is frightening. To live here, to work here, to work with communities that are being victimized and bullied. We all need to stand up and do something about it," says Ryan Mary who works for the Newport City Council and deals with victims of hate crimes on a daily basis.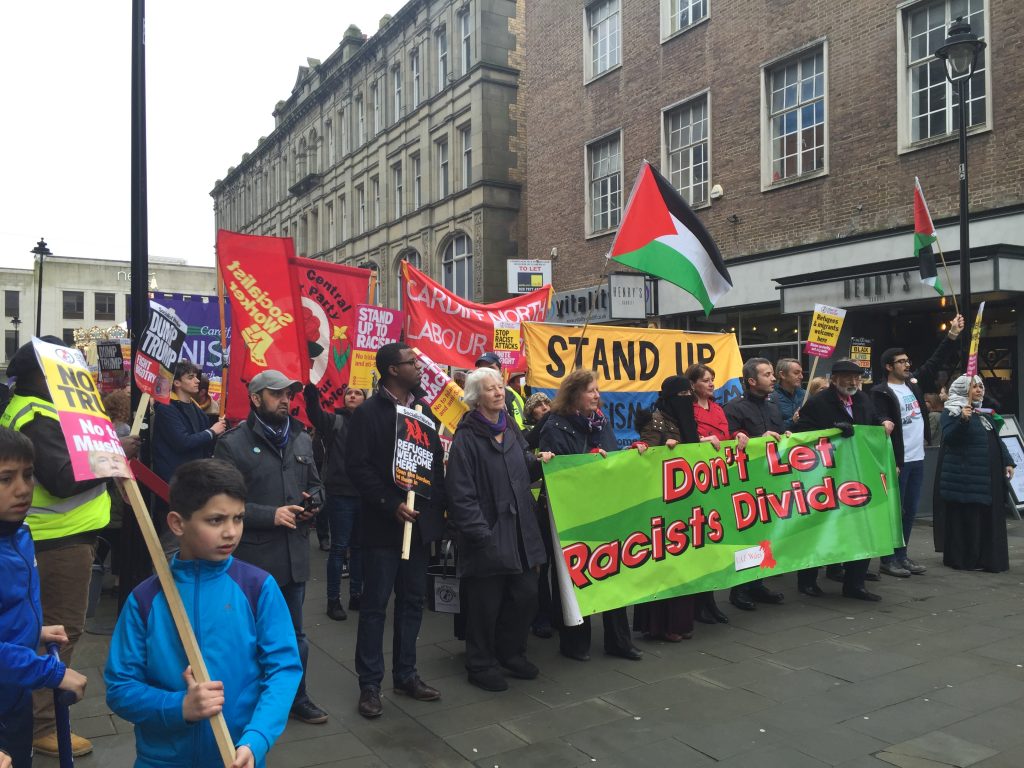 Racism in Cardiff, is it really happening?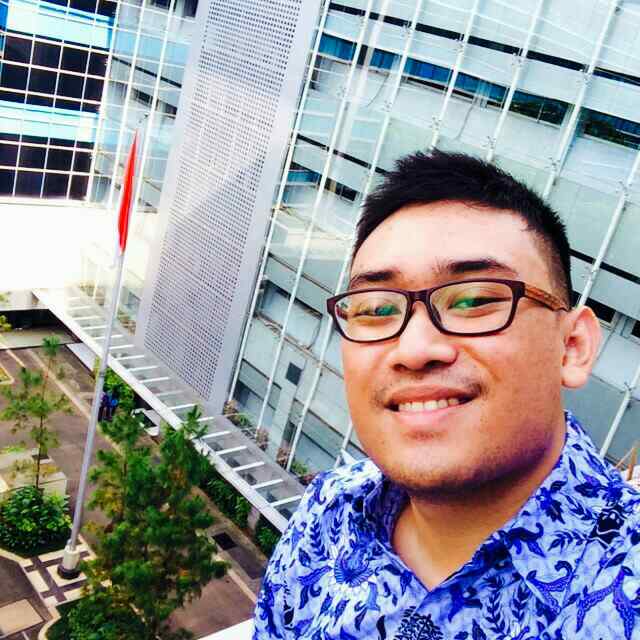 "I have never experienced racism myself but I have had a friend of mine getting yelled at in the streets. They were shouting 'Go back to China!' to him. I hope that this situation can change and that everyone can live here without fear of discrimination." –Bhasmara, student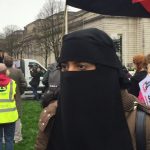 "I have been a target for so many racist and Islamophobic abuses. From verbal to even physical abuses in the streets, in the City Center, and even in the hospitals where I work. It saddens me because people see me as a bomber, as a terrorist and not part of the society." –Sahar Al-Faifi, Molecular Geneticist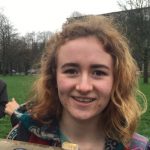 "It happened to a friend of mine. My friend is South American and someone told her to go home because she was speaking Spanish on the bus. There shouldn't be borders, we're all the same
" –Seren Oakley



Where to go?
Racism in Cardiff shouldn't go unnoticed. However, a lot of the foreigners who are a victim of race and religious hate crimes don't know what to do and who to report to.
One place you can go to is Victim Support, the official national hate crime report and support centre for Wales.
Call the number 0300 30 31 982 and a support service will be assigned to you in the next 72 hours.