Call to stop the Flood Defence Scheme, the public in Roath and Penylan area try to save trees.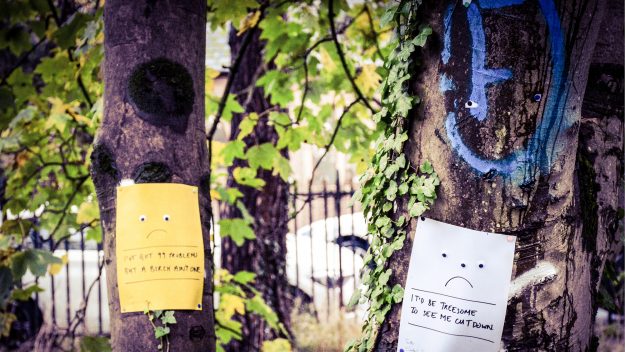 People living in the Roath and Penylan area of Cardiff are trying to protect trees threatened by a local Flood Defence Scheme.
The Natural Resources Wales (NRW) project will require 150 trees to be removed from four linked gardens to make the way for building flood walls and embankments, widening the river channel and enhance a number of bridges to increase the brook's flow capacity.


However, the scheme is strongly opposed by the local public and some claim it is unnecessary.
"I am one of the residents for 39 years and there were only flooded once in this suburb," said Liz Sanders. "We just don't need all these works. It is a massive waste of money."
With a similar attitude, Sylvia Harris said, "We haven't seen a big flood happening. Our question is whether it is necessary to take these trees down. Is there any other way of holding back the water? Our residents don't understand why this is such a huge schedule while it's just a tiny brook."
Some keys to those questions were answered by Gavin Jones, the project executive of NRW. "The brook which connected to the River Rhymney and Severn Estuary has burst its banks four times in the last ten years," he said, "I think people's recognizing of flood risk is maybe not as significant as we estimated."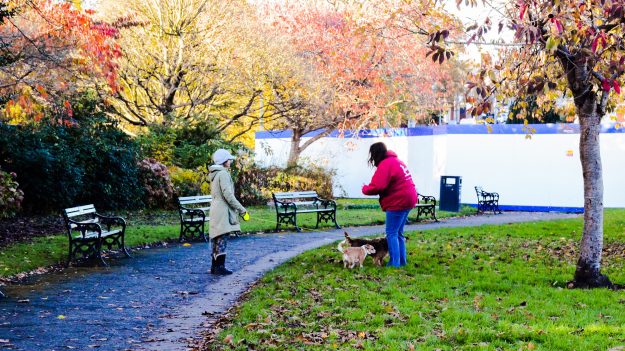 Apart from the doubts to necessity, the construction work itself annoyed the local people in several aspects.
First, according to Liz and Ceri Capel, there were several errors, including putting the notice board at the wrong place, the misprint information on the leaflet and the constantly changing number of trees which should be removed or replanted.
Since the cut down number of trees is the most important issue in this project, Gavin, who represent the NRW official, said, "We plan to replant 105 trees within the parks. Obviously, that is a reduction from the number, but 105 is a specifically designed landscape scheme for this super park and they will be of high quality."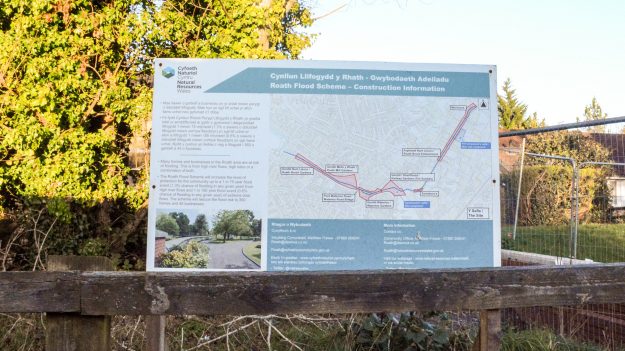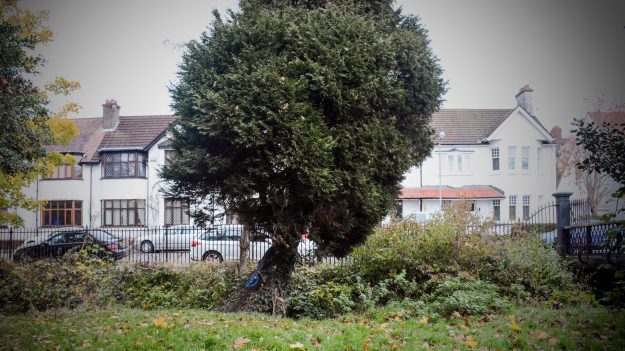 Second, there are some complaints about the lack of signs during the construction.
"I think there should be more leaflets and signs post here," Liz suggests. "Also, some of the signs here are only in English, but they supposed to have both English and Welsh because many people here are Welsh speakers."
In response to this, Gavin said,"we try to use a range of mediums and a range of demographics to inform the young and old, local residents who live there, nearby people who visit the parks. But unfortunately, there are always going to be individuals that we can't reach. In the future, we will try to learn lessons on that, but I do think we have made a lot of reason letters with different mediums to reach different parties, really."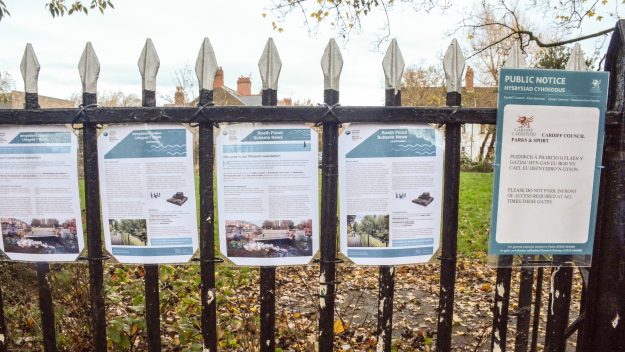 Since the opposite voice is too strong, a public drop-in session was held again on November 15th. Sylvia Harris attended this and said, "My main purpose here is to save the trees which mean a great deal to me and a lot of other people who lived here even longer than me.The trees are also mean a lot to the children in this area because they grow up with the memory of what the things are."
"I know the people who in favour of this because they have difficulties with house insurance. Those people naturally feel the necessity for the flood, I acknowledge that. But there are ways of doing it and we've got an architect and a geologist who had suggested different ways of pouring the water, but they haven't taken it into consideration."
"We will fight for the trees until very last."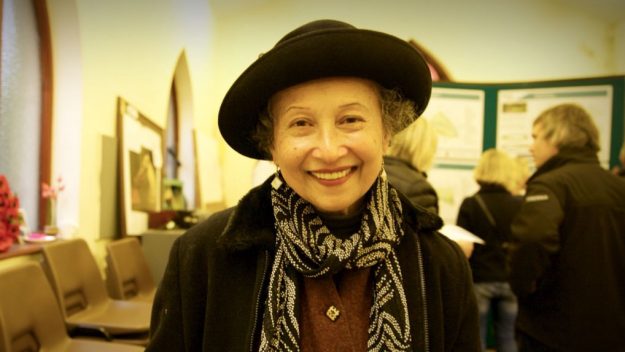 The construction work is still being undertaken and expected to be finished by the summer of 2018.