In 1986 Safia Saleh, then just 18 months old, was illegally abducted and taken to Yemen by her father.
Her mother Jackie feared she would never see Safia or her two other daughters again.
But in 1991 her eldest daughter Rihanna sent her a letter in Arabic, which Jackie had translated and with delight realised her daughters had found her.
Jackie has been able to keep in contact with Safia and was even able to visit her daughter despite safety warnings from the Home Office.
However since the civil war erupted in 2015, Jackie fears for their safety.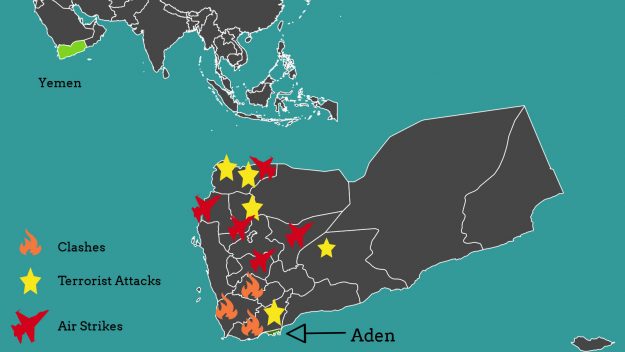 The city of Aden in which Safia resides has become the operations headquarters for anti-houti rebel forces and as such has seen targeted attacks.
Safia and her children have also contracted Typhoid living in squalid conditions created in the turmoil.
Neil McEvoy, AM for South Wales Central was contacted by Jackie in November this year.
He has since helped raised over £7,000 for the safe return of Safia and her family.
In an address to the Welsh Assembly Mr McEVoy said, "The one roadblock is bureaucracy. Safia is a UK citizen, she has a birth certificate, but she does not have a UK passport and no one seems able to help with this."
The government has said there is no evacuation process in places for British citizens in Yemen, in line with the Foreign and Commonwealth Office's policy.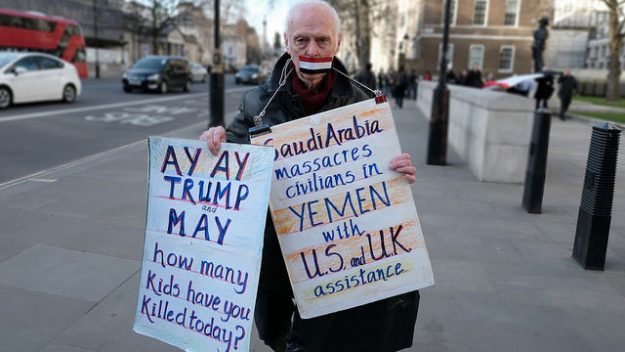 Safia's children qualify for British Citizenship since she was born in Cardiff.
However McEvoy anticipates some issues to arise from her husband's Yemeni nationality, as immigration officers may question his identity if he tries to enter the UK.
"When people come into our office, we help them" McEvoy said. "We hope for co-operation and the issuing of a passport."
On the speedy success of the fundraiser Mr McEvoy said" The public has been really generous."