We see Cardiff Nightline poster everywhere but what is it about? InterCardiff meets one of the volunteers to know more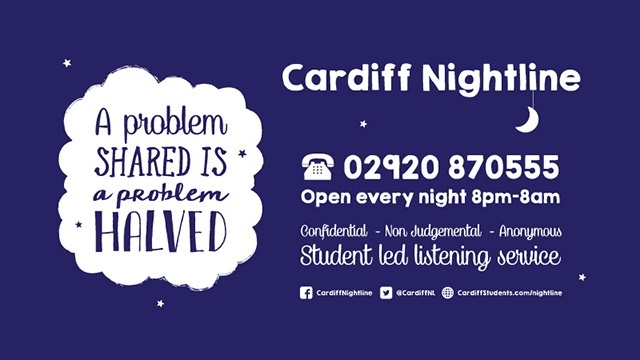 That flat looks totally normal; a usual kitchen, an ordinary bathroom and cozy bedrooms. Though people may think it is strange that two phones are in one of the room, it does not look weird that much. But when a surprisingly large sound of the bell rings, it suggests this is definitely different place from usual house.
A man waits for the bell rings three times and picks the receiver.
"Hello, Cardiff Nightline."
He says in a soft voice and listens carefully to the voice over the phone. This is what he does for three years.
Cardiff Nightline provides information and confidential listening service on telephone and Instant Messaging.  Most essential thing is this is a student-led service, all volunteers are students from Cardiff University, Cardiff Metropolitan University and Royal Welsh College of Music and Drama.
Every night three volunteers do the shift from 8 pm to 8 am and around 100 students are working as volunteers. Same services are widely run in 36 cities in the UK and Ireland.
Why are they anonymous?
"Sorry, but you can't publish my name," he says. Most students are required not to tell others that they are volunteers. It is understandable that callers want anonymity, but why it is also necessary for volunteers?
"Students who might call us will find it a lot more useful if they are not going to be found. People they call are also problems. if I was to call I wouldn't want to worry that my friend was on the line or I was talking to my mum's best friend's son."
"So the anonymity is really important because it creates a safe space for callers but it also protects our volunteers. It allows you to distance yourself."
Nightline promises to listen to anything. Common topics are student-life related such as exam stress, homesickness, relationship problems and anxiety.
"They also talk about peer pressure, drinking culture and isolation. There are a lot of big groups of students and it is easy to see students outside of that feel isolated. But students inside the group, they still feel being isolated," He adds.
That's one of the reasons Nightline is available at night. These callers can talk only at night and student volunteers can offer more empathy than adults.
Talks asking for information last for 15-20 minutes but talking about problems sometimes need more than 30 minutes to hours. It totally depends on how long callers want and need to talk.
"We live almost the double life, as students and volunteers. My housemate might know but it is like a secret identity, doing a secret thing," he says.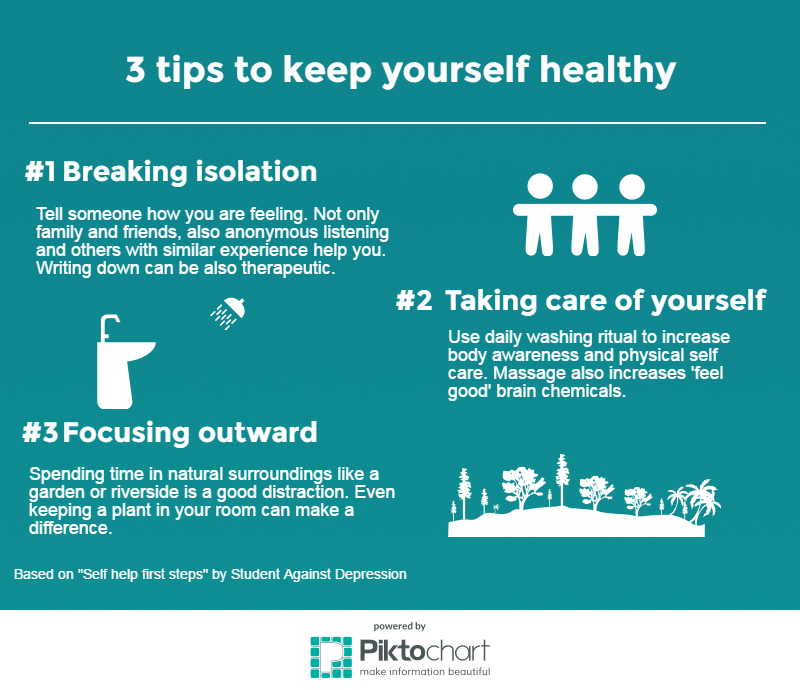 Who is on the phone?
Why these people are willing to be anonymous volunteers? For him, it was "happening without even really thinking about." His rendezvous with Nightline was the Volunteering Fair three years ago.
"I thought 'Oh, I like this.' I feel like I am caring person, I like to listen to my friends' problems. I was not necessarily looking for volunteer work."
Some volunteers were callers of Nightline once. They knew the service was useful, and  became one of the volunteers after their difficult time.
As volunteer students have received trainings before and are provided with a strong mentoring system during working. He says these trainings and guidances encouraged him to find himself and improve various competencies, time management, compassion and listening skills for example.
"It is a good volunteer experience for especially psychology, medical and general healthcare major students, but we all should be good listeners these days," he smiles. "And I really like doing this."  
A piece of the big 'support' puzzle
Mental health is a big current issue of the society but also for university students. The National Union of Students' survey revealed 78% of students experienced mental health problem but the majority didn't ask for help.
It can be said as well in Cardiff. Because of promotions and renewal of website last year, more students call Nightline than the previous year. They receive 24 calls during the busiest night.
"Unfortunately, it's sad that service like Nightline has been used so often. Heavy used means there are a lot of problems, students are suffering," he says. "But also great services like us are here to offer support."
He also says there are a lot of people who want to help and each person has a different advantage.
"Nightline is non-advisory, and so not necessarily the solution to all problems, but is a puzzle piece in the big picture that is working towards fully supporting students."
"Not everyone can get access to any of these support, usually one or two. If someone is terrified of talking about their problem and wants to talk to someone anonymously confidentially, we can help," he says.
Cardiff Nightline opens every night 8pm-8am, 02920 870555. Instant Messenger is also available 8pm-12pm on their website.