Protesters on Monday evening defied the rains and gathered in Cardiff city centre to register their displeasure about policies of the new US President, Donald Trump.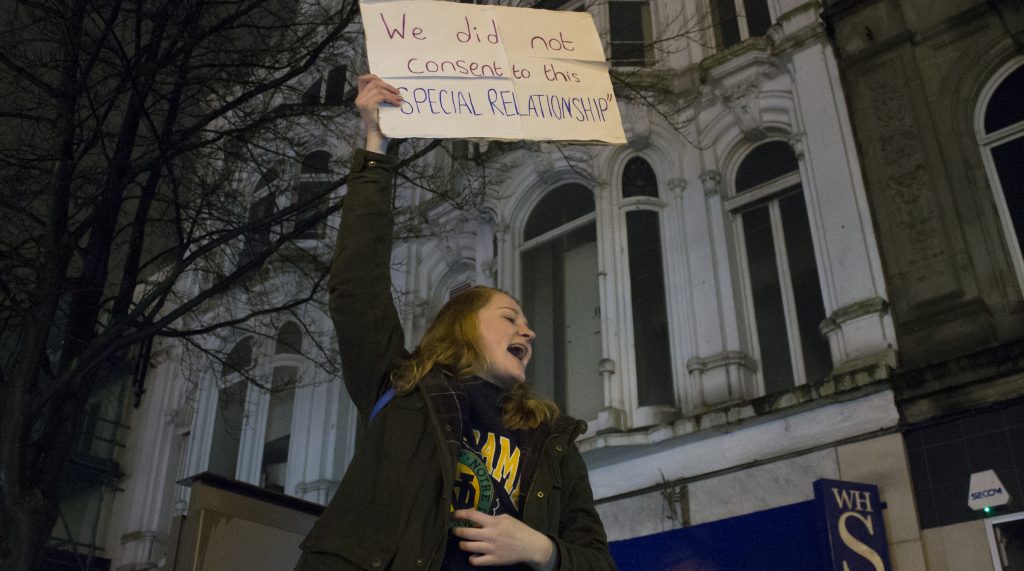 People of all ages and different backgrounds carried placards whilst chanting "say it loud; say it clear; refugees are welcome here." The occasion was also used to call on the UK government to cancel Trump's visit to the UK.
President Trump since assuming office signed an executive order on travel and immigration which is meant to curb terror threats and rigorous vetting process for refugees. The order temporarily banned travel to the US for people from various countries.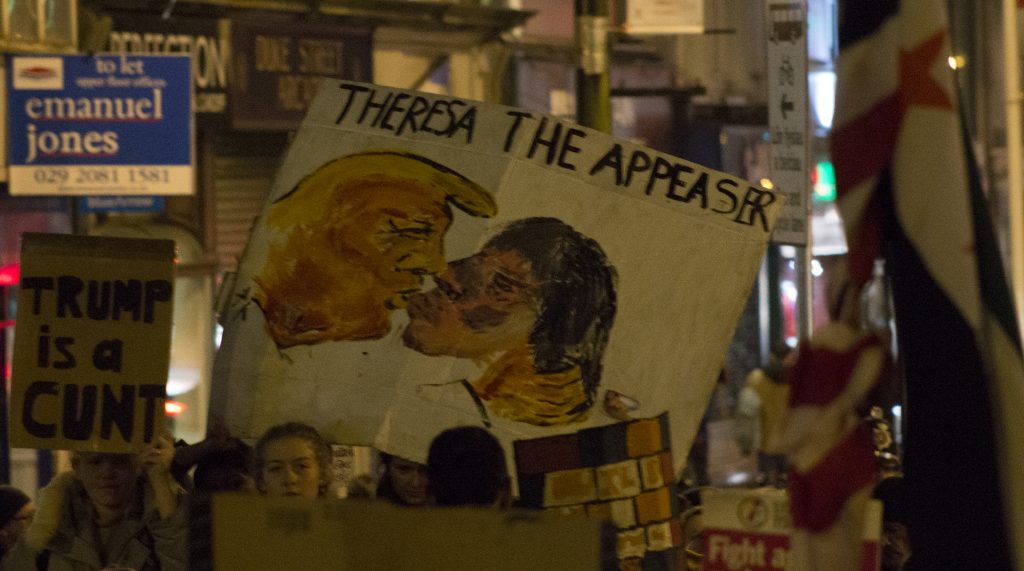 "We are one people whether Muslims, Christians or any other religion. We do not agree with what Trump is doing. It is my hope that the protests will put pressure on him [Trump] to change his mind," said Marwa, a Muslim protester.
Gareth Payne, whose placard had the inscription 'Christians for refugees' said: "I'm here as a Christian. Jesus himself was a Syrian refugee who had to go through Egypt and I think it's inappropriate for a political leader who claims to represent the religious conservatives of the USA to actually act like this."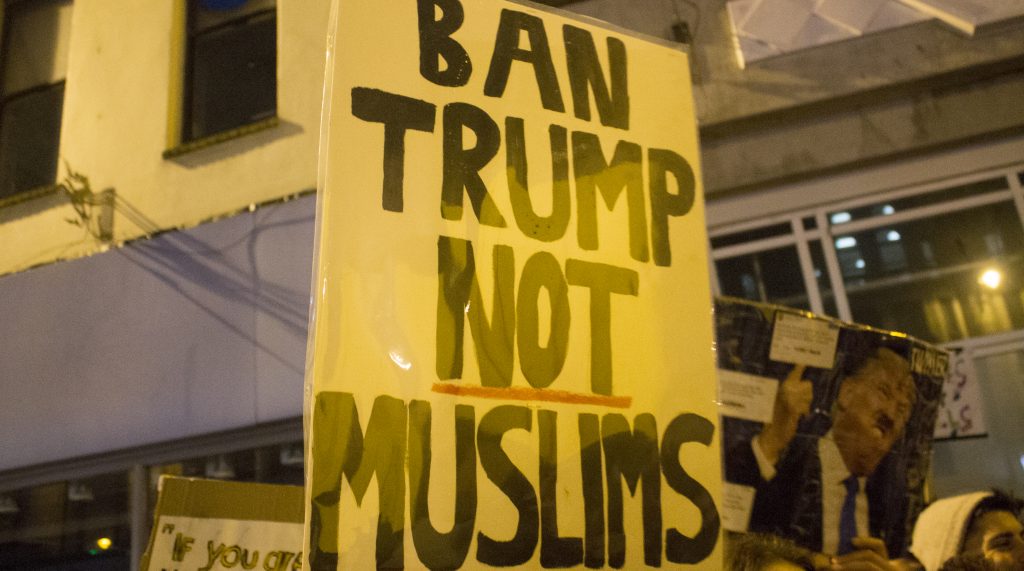 The show of support for Muslims and refugees was overwhelming and according to Nick, a protestor, coming out to join the march was to "show that there are people in the world who really care and do welcome them."
The executive order has received a lot of backlash and protests in the US and other parts of the world with Senate Minority Leader, Chuck Schumer saying: "This executive order was mean spirited and un-American."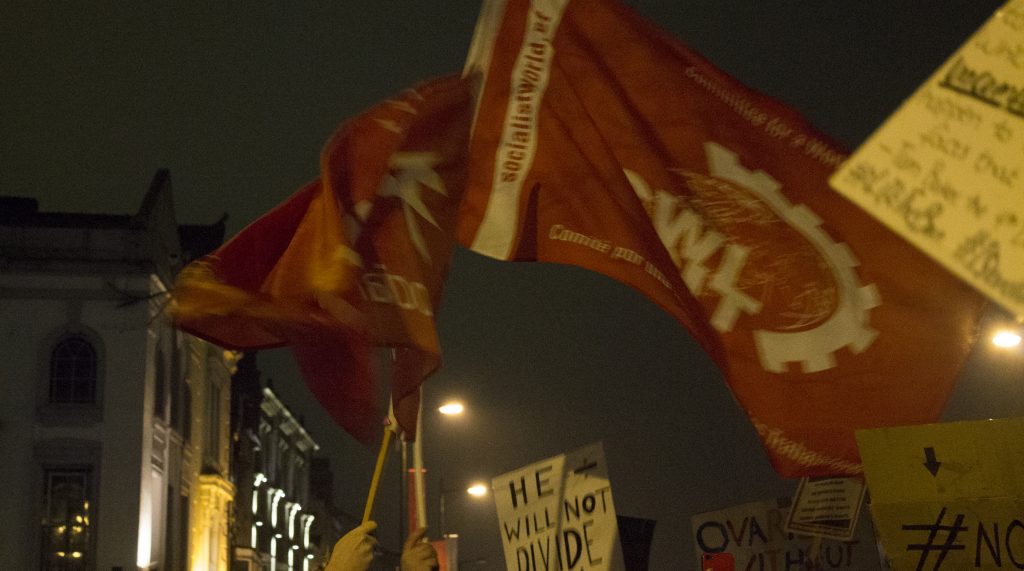 The protest also saw campaigners and movements stating their stand on Trump's policies.
"This is one of the ways to let Trump know the harm he is causing. His first week has been a nightmare and I'm sure it's going to get worse," said a representative of the Socialist Party. "Resistance to Trump must not be confined to the US alone since his policies affect people all over the world."