On International Women's Day, Cardiff's businesswomen will come together to discuss the barriers facing self-employed mothers. How can female entrepreneurs manage that work/life balance?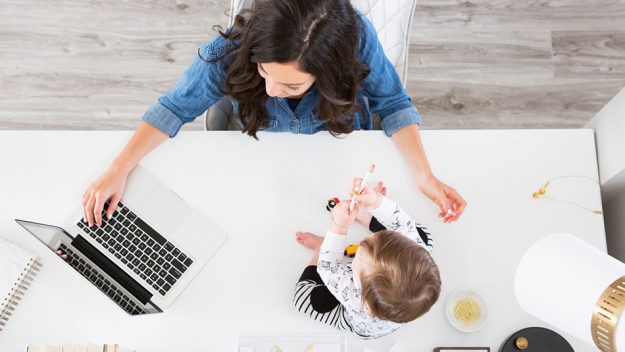 Cardiff's female entrepreneurs will have the chance to celebrate mothers in business this week, at the It's About Time Summit at the Village Hotel.
Organised by NatWest Cymru, the University of South Wales, and BizMums, It's About Time will feature successful Welsh businesswomen as keynote speakers and a question and answer forum with a high profile female panel.
Gemma Collins, who is one of the event's organisers and works for NatWest, was eager to support mothers in business due to her personal experience. "Having fairly recently returned to work from maternity leave myself," she says, "the phenomenon of women setting up in business after having children rather than returning to their corporate jobs was much more noticeable to me."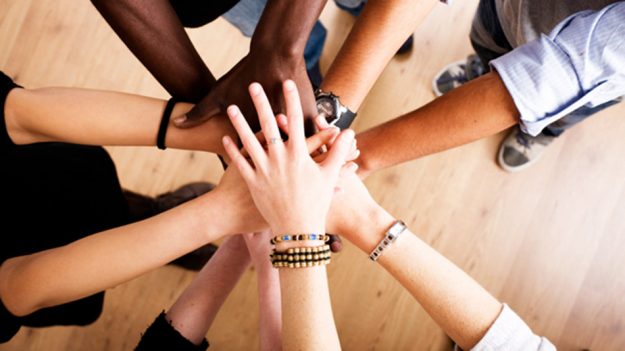 Collins and Christine Atkinson from The University of South Wales' Women's Entrepreneurship Hub worked together and decided to organise an event for those mums to try to offer them support.
"Christine did some research into mums running their own businesses," says Collins, "and realised that the theme of time was coming through quite strongly – whether it be mothers never seeming to have enough time or mothers worrying about the right time to take the leap into self-employment – so we hit upon the theme of 'It's About Time' for our event."
The summit will attempt to tackle and discuss many of the challenges faced by women in business, such as the jump from employment to self-employment, how the goals of mothers in business change over time, and juggling childcare and work responsibilities.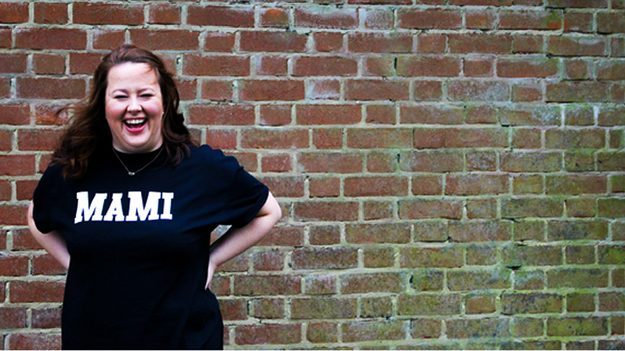 Ceri Gillett, one of the summit's panelists, runs This Welsh Mother – a blog designed to offer support and advice for mothers running their own businesses. "I'm not sure work/life balance really exists," she says. "But when you become a mother you have to put someone else's needs, or a whole host of people's needs, before your own. So trying to get balance when you have so many different factors to take into consideration is really hard."
Collins acknowledges that there has been an increase in support for women in the workplace in recent years, but says that more can be done to help. "It's undoubtedly easier than it used to be to be a mother in business," she says, "but there's plenty of evidence that, in general, women still take on the bulk of the childcare responsibilities in addition to whatever occupation they do."
The Natwest Entrepreneur Accelerator Hub is one example of support systems that are accessible for businesswomen, says Collins, but many are unaware about these programs. "Perhaps it is a case of shouting a bit louder about it, and making sure that every entrepreneur, man or woman, knows about these opportunities."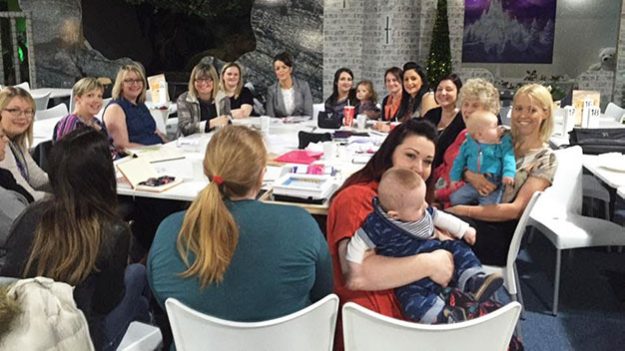 Still, women face unique barriers when they are trying to kickstart a business. "For example," says Collins, "before I took my maternity leave four years ago, I would have been able to go to a breakfast networking event, but since returning to work with a toddler in tow, I've realised that it's actually not so easy for me to attend those."
Gillet also recognises the importance of easy access to support networks. "I think we can all help each other by starting small, seek to be understanding of other women's situations, be less judgemental of other women and offer support," she says. "If we all did this it could cause such a shift in society as a whole and could really affect how we experience motherhood."
It's About Time wants to empower women and mothers in business, and hopes to unite Cardiff's female entrepreneurs on International Women's Day in order to give them the support they need to manage their busy lives, and to realise that they are not alone in their struggles.
We are all celebrating #IWD19 together this Friday at the Village Hotel in Cardiff thanks to our brilliant sponsors @NatWestCymru, @WEH_Glamorgan , @DarwinGrayLLP @FSB_Wales and @Bizmums.#BalanceforBetter #itsabouttimesummit #BusinessWomenWales

— It's About Time Movement (@about_time2019) March 5, 2019
The summit starts at 9.30 tomorrow morning at Coryton's Village Hotel, but you can follow the day's events on their Twitter or join the It's About Time waiting list.
(function (d) { var js, id = "genially-embed-js", ref = d.getElementsByTagName("script")[0]; if (d.getElementById(id)) { return; } js = d.createElement("script"); js.id = id; js.async = true; js.src = "https://view.genial.ly/static/embed/embed.js"; ref.parentNode.insertBefore(js, ref); }(document));