A man who served eleven years in a prison because of a miscarriage of justice has joined a Welsh government party to bring about changes.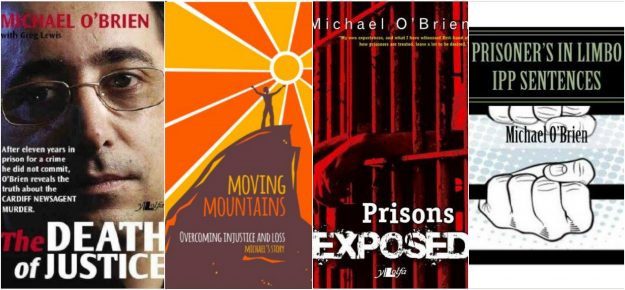 Michael O'Brien was in his early twenties when the police summoned him for the murder of 1987 Philip Saunders, a Cardiff Newsagent. While 41 other suspects were also called in for questioning at the time, it was Michael and four others who were declared guilty and sentenced to life imprisonment. The only catch was that he was innocent.
"There was no forensic evidence against us….my co-accused gave 14 different statements, it wasn't until 1996 when BBC was allowed to interview him on national television that he admitted that we didn't do it," said O'Brein.
"Unbeknown to us he had confessed to something that he had done before which was not disclosed by the police or the prosecution."
Young and with a poor educational background, it was indeed a daunting task that Michael had signed himself up for when he decided to take matters in his own hands and prove his innocence. His motivation came from fellow innocent prisoners, who had been convicted through no fault of their own.
"What really lifted me up was that there were innocent people in [cases such as] Birmingham Six, the Guildford Four and Carlbrige Water, they were fighting their cases and they helped me along and showed me the ropes, like write letters to MPs, to journalists and most importantly to educate myself. "
His fight for justice wasn't easy. Even after enabling himself to take over his own case, Michael says that he received a hostile treatment in prisons that he was sent to.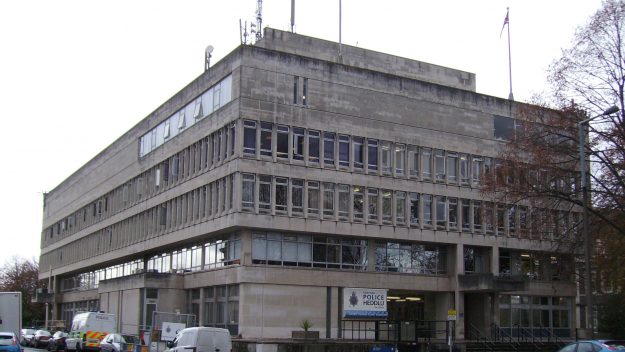 "As I started to educate myself in prison, the more the prison officers started to be horrible towards me. They just couldn't accept the fact that I was innocent. They tried to stop me from fighting [my case] because they didn't know how to deal with innocent people in prison, they aren't geared up to look after people like me"
Now, after 20 years of life as a free man, having authored seven books and hosted hundreds of talks all across united kingdoms, O'Brien, 51, has joined Plaid Cymru with the hopes of being able to improve Welsh laws and the legal system.
"In Wales, we don't have the devolved powers to deal with the criminal justice system….we need our own powers down here to deal with our own issues, prisons are over crowded, prisoners are being killed and prison officers' lives are being put at risk because they are short staffed. I believe that with my experience and joining the government I think I can get these powers devolved so we can look after ourselves."
Recently, Neil McEvoy, a senior member of the party Plaid Cymru, had publicly welcomed Obrien to the party. He said, "Mike, I'm really delighted you've joined Plaid…welcome on board."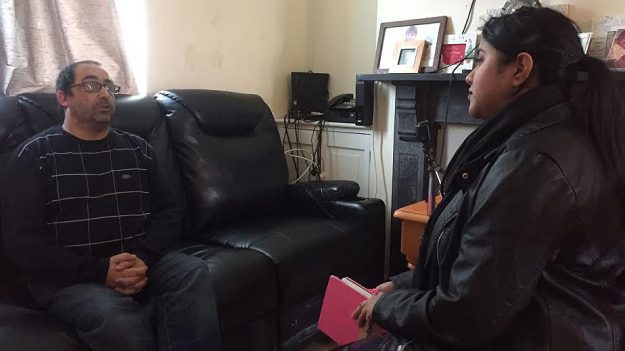 In response, Michael says that he wanted to be a member of this party because, "Plaid Cymru have been good to me, it has given me the platform to go one step further, to become and AM. This is what I'm trying to do. I'm hoping to stand in the 2020 elections.
People want honest politics and unfortunately I noticed that in some of the other parties, there wasn't honest politics."
Although, improving the conditions of the prisons in Wales is going to be his main goal as a government official, he also wishes to address the situation of homelessness in Cardiff, amongst other issues.
"The housing issue as well, there aren't enough houses there are so many people living on the streets; should we legalise cannabis for medical purposes? I believe we should."
O'Brien believes that many of the homeless people in the capital are former military men. He is currently working on a book called Forgotten Heroes to address the problem of servicemen living on the streets of Cardiff.  
The author believes that his book would draw a lot of plight to the matter and would help in getting the affordable housing bill approved.
When asked why he'd prefer a career in politics rather than law, Michael said, "I have changed the law six times in various aspects but I think it was just too close to home.  
If I become a solicitor, I'll have to work with the very same people who put me in prison and could I do that? The answer was a resounding no."
As a result of eleven years of torture in prison Michael suffering with Post Traumatic Stress Disorder. However, it has also given him the courage to stand up for those with mental health issues.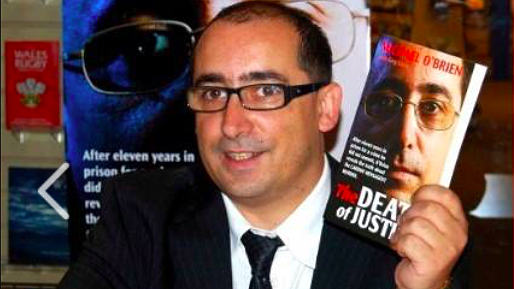 Along with helping innocent people who've found themselves in similar situations to him within the Welsh justice system, O'Brien also hosts motivational talks for those suffering with mental health issues.
"I've spoken at the House of Commons, I have spoken in Armenia, I have spoken all over England and Wales."
While this wearer of many hats has found his purpose in life after a long battle with England's justice system, it is a battle that he continues to fight. O'Brien shares what his years of unjust imprisonment stole from him: