Social, environmental, economic; there are many reasons behind the mass protests in Latin America.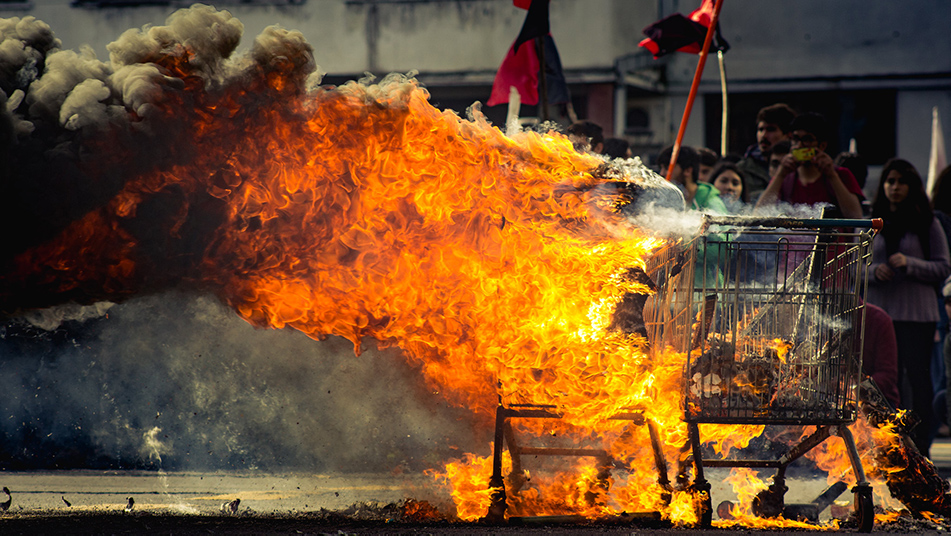 Cardiff University students from Latin American countries feel there is a need for clarity of information, considering the many protests occurring throughout the region.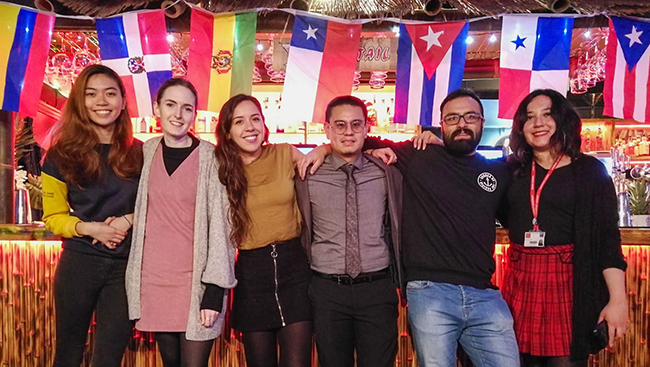 Over the past few years there have been a series of unrelated demonstrations in different Latin American countries stemming from various social, economic and political issues.
The Cardiff University Latin American Society therefore decided to execute an information session where the background of these conflicts could be explored.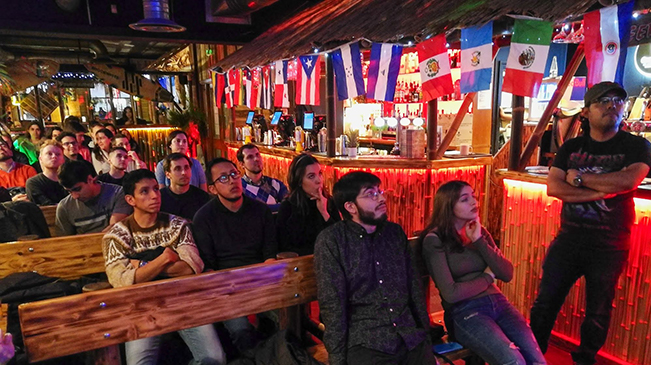 Carlos, 27, president of the Latin American Society said, "It's a way to give people some factual information, to clarify what's happening in the region."
Natives from five different countries spoke about the nature of the conflicts happening back home.
Chile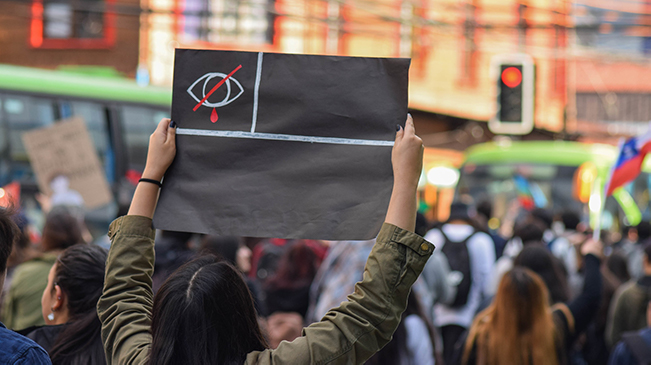 Protests started 46 days ago following an increase in public transport fares. According to Ivana, 25 and Hugo, 32, there is more to the unrest which can be put down to dissatisfaction with wealth inequality in Chile.
Matters escalated when on the second day of the protests a curfew was imposed and state of emergency declared by the president of Chile, Sebastián Piñera, leading to fights between civilians and armed forces.
Almost 30 people have died so far with many 1000s more suffering injuries.
Venezuela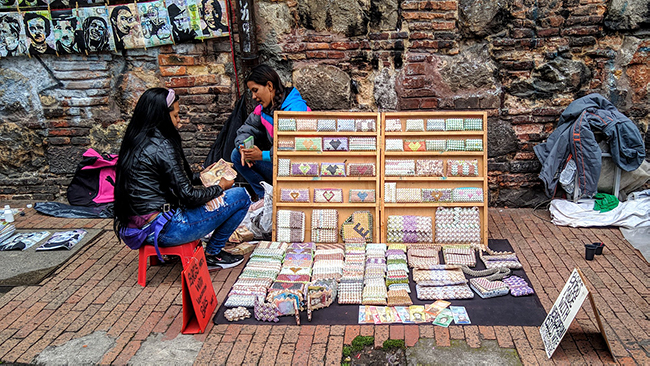 Venezuela is facing a macroeconomic collapse on a scale that has never been seen before in any other country. Within six years, 67% of Venezuela's GDP has been lost.
According to Jesus, 33, this is not due to the fall in oil prices as reported by officials but rather the struggle for power within the government leading to instability. Since 2014, 276 Venezuelans have died in anti-government protests.
Venezuela is also facing a migration crisis with many citizens fleeing the country.
Brazil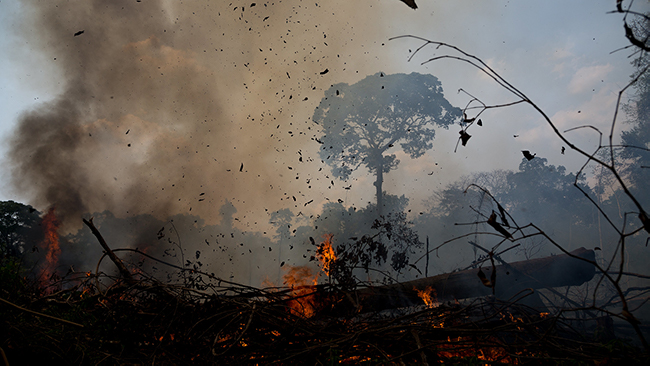 Different sectors are protesting social and environmental crises occurring in Brazil. The Amazon, which is the largest rainforest in the world has seen an increase in fires in 2019.
Eduardo, 20 and Joelle, 18 said that the fires are a consequence of continued illegal deforestation in Brazil. NGOs have also been accused of starting the fires to raise awareness.
In Brazil, there has also been a massive oil spill of unknown origin which is affecting locals who depend on the coast for their livelihoods. The government of Brazil has so far not done much, leading untrained citizens to try to get rid of the toxic oil themselves.
Ecuador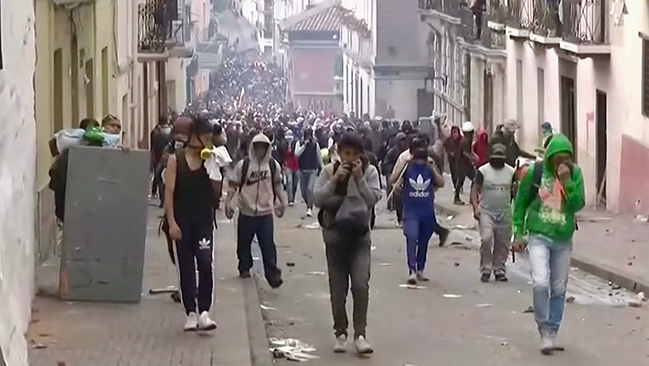 Five weeks ago, angry citizens took to streets to protest current government policies. Andres, 33 and Carlos, 27, said that the political and social instability is threatening democracy.
The dissatisfaction of Ecuadorian citizens has grown over the past two decades. There have been a series of short-term presidents, with one lasting six months and another just two days, due to accusations of corruption and mismanagement.
The most recent protests were sparked when an unexpected end to fuel subsidies and cuts to public worker benefits was announced on October 1, resulting in economic losses to citizens.
Mexico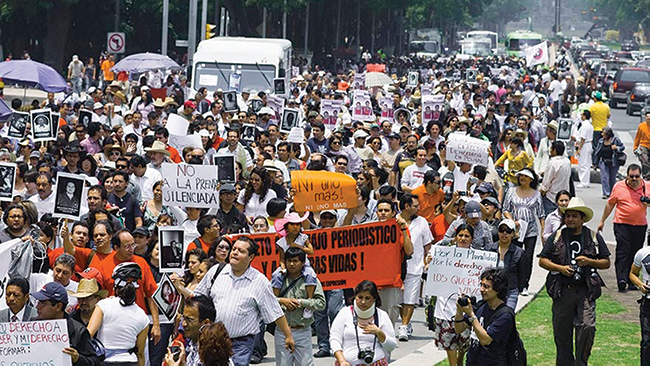 Despite having the 15th largest economy and being the 12th highest exporter in the world, Mexico has the lowest average annual income compared to other OECD countries. Mexico also has the second highest income inequality after Chile.
According to Edith, 28 and Hector, 39, there exists a social disparity between the rich and poor of Mexico which has contributed towards the current unrest.
Mexico has also seen an increase in violence due to tension between cartels and the government after the son of El Chapo Guzmán was captured.