Figures have shown that there is an investment gap in Wales which could result in long-term consequences in term of infrastructures and economy.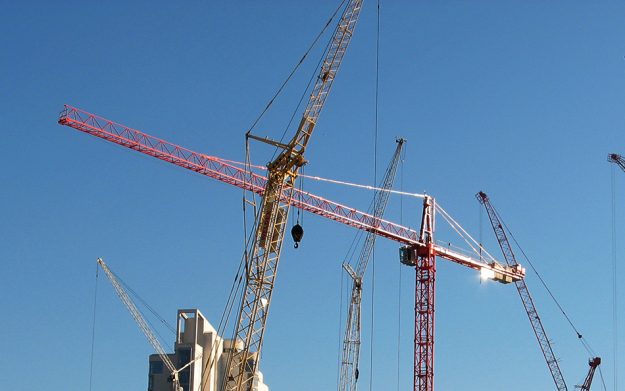 A lack of investment outside of Cardiff and Newport suggests the Welsh government is neglecting other parts of the country, according to the head of a political think tank.
Recent figures have shown that South East Wales  (Newport, Caerphilly), receives three times more funding (£380.77 per head), from the Welsh government than regions such as Mid and West Wales ( £102.63 per head).
"I think that the long term consequences of unequal infrastructure spending in different parts of Wales would be the danger that Wales could end up with an economy that is far too reliant on Cardiff and the immediate surrounding areas," says Callum Sloper, the co-founder of Forge Wales, an organisation aiming to raise awareness on national issues, "Regions outside of the South would likely see less opportunity in terms of jobs and investment as Wales becomes a Cardiff-centric country."
The disparities in spending also appear to correlate with party constituencies, as Labour areas generally receive more investment than Conservative areas. Over the previous years, Labour's South East Wales gained £143,97 per head in funding while Conservative and other parties' Mid and West Wales, lost £14.08 per head.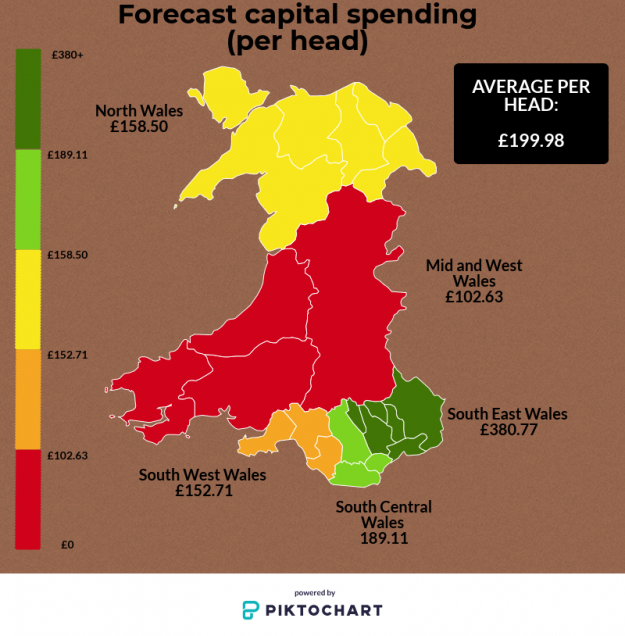 "The Welsh Labour government is falling into the same trap as the English economy," says Mr Sloper "They are trying to put everything into south Wales, the region around Cardiff and Newport, and almost forgetting about most of the country."
According to Mr Sloper, the best thing to do about it would be to bridge the gap of that disparity by dividing the spending equally, "It is not about spending a lot more but it would be ideal to balance the investments." 
The regional spending budget is now estimated up to £618 million and the average per head, considering the population in Wales, would suggest that each region should receive approximately £199.98 per head.
The Plaid Assembly is calling for Regional Renewal Bill, which would ensure that investments will benefit all parts of Wales.
"To find a work people would go to Cardiff or Newport and not potentially West Wales which undoubtedly has great potential.  It's going to create more disparities in the long term," said Mr Sloper, of Forge Wales.
Some of the consequences of these spending differences are already apparent in some parts of the country.  
According to Mr Sloper, the North is definitely in need of roads, as getting up there is proved to be difficult, "You have to go off the road. Instead on spending money in South Wales, that sort of money would be better to build roads in mid-Wales or north Wales."
However, the Welsh government states that they are financing local infrastructures and economies across the country.
A Welsh government spokesperson said, "We have made major investments across all parts of Wales, supporting local infrastructure, economies and communities".
.embed-container { position: relative; padding-bottom: 56.25%; height: 0; overflow: hidden; max-width: 100%; } .embed-container iframe, .embed-container object, .embed-container embed { position: absolute; top: 0; left: 0; width: 100%; height: 100%; }
Regarding the aim of an investment, the spokesperson said, " the quality and outcomes of a project – not its geographical location – determines whether it goes ahead