Although the Welsh government is reportedly paving the way in tackling the issue of homelessness, the situation is still dire.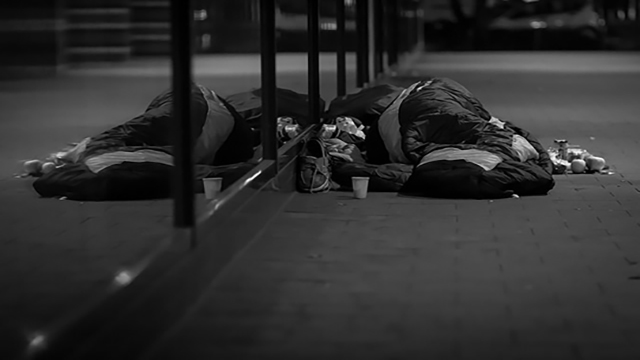 According the information collected by the Welsh government in late 2015, Cardiff has the largest number of rough sleepers in Wales. As reported by WalesOnline, there were 64 people sleeping on the street between 2 November to 15 November, the highest rate in Wales at 6.3 per 10,000 households.
Meanwhile, the number of rough sleepers throughout Wales is 240 people during the same period of time, almost double from March 2008, where there were an estimated 128 to 165 people.
The number of homeless people has increased in spite of the Welsh government's many efforts in tackling the issue, which the BBC quoted as "leading the way of tackling homelessness". In April 2015, for example, a new law was implemented to stop people from losing their home.
But charity Shelter Cymru said that there was still a huge amount of work to do. "I think the partnership culture is really important," says John Puzey from Shelter Cymru at the event Homelessness in Great Britain: Taking the Long View last Tuesday at Cardiff University. "As the new legislation drives, there is also expectation from the Welsh government and all of us, the business in Wales, to work more effectively together on behalf of people."
Individuals and communites around Cardiff have been trying to help homeless people. Artist Andrew McNeill is holding a photography project Under the Bridge focusing on rough sleepers at Aberystwyth Arts Centre from 6 February to 9 April. StreetLink, a new app launched in Cardiff in January, makes it possible for anyone to report and help homeless people.
However, some of these activities are not welcomed by the rough sleepers, as many prefer to remain on the street for personal reasons. "People should be asking the homeless person if they would like help first," a charity worker suggested, responding to the necessity of StreetLink.
Follow these feeds if you want to know more about homelessness issues:
StreetLink
Tweets by @Tell_StreetLink
//
Shelter Cymru
Tweets by @Shelter_Cymru
//