Artists march for their craft to avoid budget cuts and a #CardiffWithoutCulture.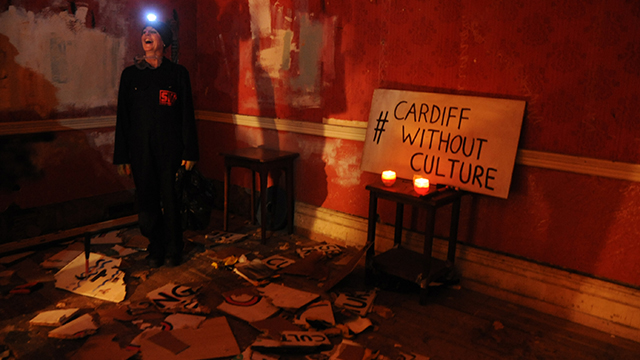 Artists and residents are planning a march to protest against budget cuts for art and culture by the Cardiff City Council on Saturday.
A citizen group called 'Cardiff without Culture?' is going to hold a march titled 'Save Our Arts: March for Culture' to showcase the city's artistic potential and protest against cuts to art organizations. The march will begin in front of the National Museum Wales at 14.00 on 6th February.
Rabab Ghazoul, the organizer says: "There has never ever been a march specifically to save budget cuts to culture, so this is a historic march."
"We make sure the council backs up and understands the value of art, and does not go through with this decision. It takes one decision to cut, but decades to build."
Cardiff Council announced its budget proposal in December last year. It includes a cut of £143,000 to four major art institutions.
Among the four institutions, Artes Mundi which hosts the international biennial contemporary art exhibition and Cardiff Singer of the World that organizes an international competition of opera and singers are included.
The Welsh Government also announced a £1.5 million cut to funding for the Arts Council of Wales.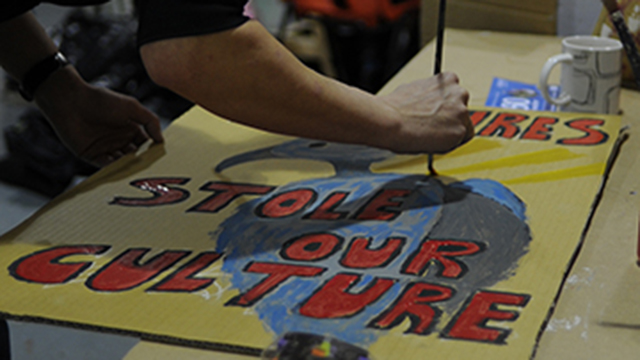 The artists responded immediately, and their online petition to oppose cuts has gained more than 5000 signatures already, from Cardiff and elsewhere. Budget cut is not a problem just for art, petitioner's claim the long-term effects of this will be massive.
"Culture is a birth right. For thousands of year's human beings, before we had jobs, before we were educated, were drawing on cave walls, singing around the fire," Ghazoul says.
Arts will play a big part in the march: a brass band will play New Orleans style funeral music, and a coffin of art will be at the center of the march.
"The idea of a funeral style march is gaining attention, but this is a deadly serious thing, that we want to avoid," Ghazoul says.
"Also, when we do it creatively, we demonstrate artists are here, the creative community is here, residents of the city are also creative, they are resources the city has at its disposal," Ghazoul adds.
The group has held workshops several times to make boards bearing their messages. A Cardiff resident, Suzanne Konig, worked with her four-year-old daughter Lilith this Sunday and crafted lanterns to carry during the march.
According to Konig, "Lilith likes art and going to the theater, she loves attending it. Once it is gone the town will not be so nice anymore. Budget Cuts are very important, because growing up with art is learning how to be yourself and expressing yourself."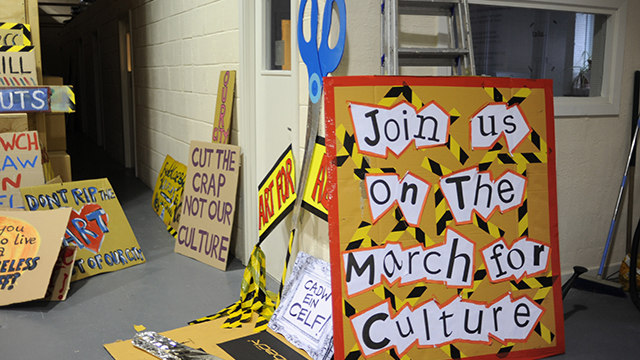 The Council has declared that meeting and discussing about cuts with artists would be welcome. Meanwhile, the artists are going to keep on working to raise public awareness. The budget of 2016-17 will be finalized on 25th February.