Four people stabbed in two incidents of knife violence in Cardiff
By Lydia Armstrong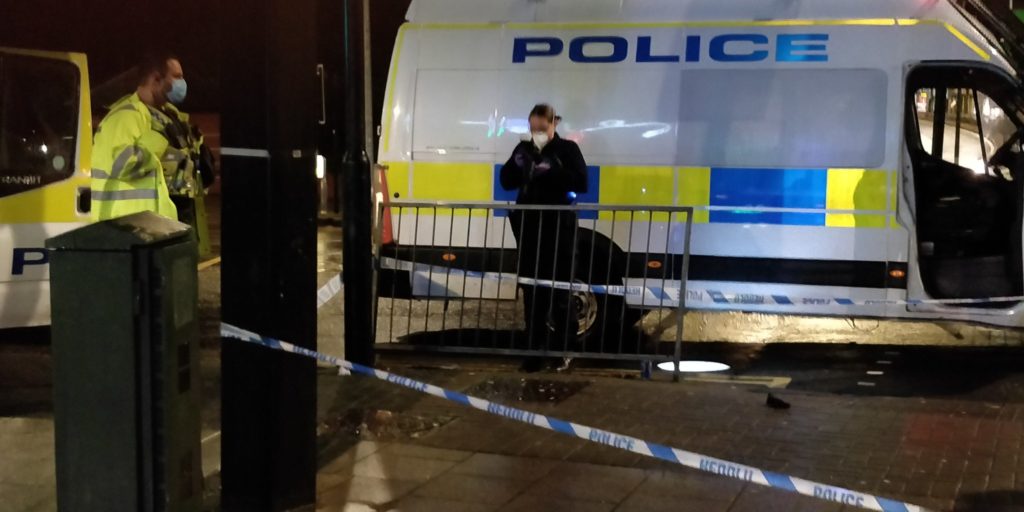 Four people have been stabbed and others injured in two violent incidents in Cardiff, which are suspected to be linked by police.
The stabbing of a 17-year-old boy in Canton on Wednesday morning and three others in a violent incident on Saturday night in the city centre, are thought to "involve groups of local teenage boys targeting each other," according to police.
Police were called to the first incident at 9.50pm on Saturday after reports of a violent disorder on Queen Street. Six people were injured, three of which had been stabbed and another suffering severe head wounds.
A 17-year-old boy was subsequently admitted to hospital on Wednesday with non-life-threatening injuries, after being stabbed at 10am on Broad Street in the Canton area.
Two local teenagers have been arrested in connection with Wednesday's attack and a further seven others under suspicion of violent disorder on Saturday night.
---
Welsh taxi drivers strike outside government building
By Scarlet Charles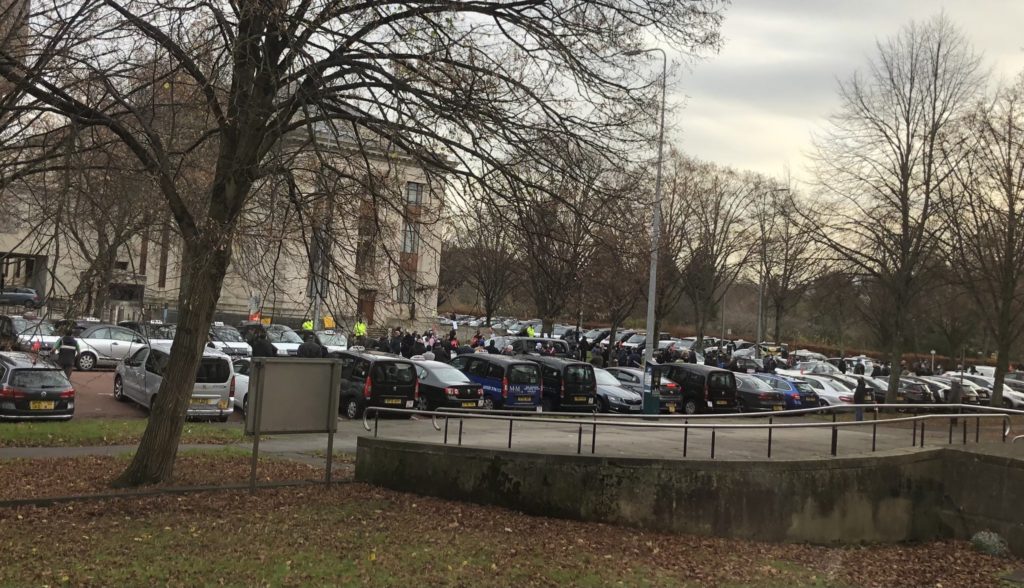 Hundreds of taxi drivers protest outside the welsh government because they cannot afford to support their families anymore.
The pandemic has caused the taxi trade to drop massively, with drivers saying they only earn £15 for an eight-hour shift.
"We need the Welsh Government to support us now, they have forgotten about us," said Kalid Gahman, a driver taking part in the protest outside the welsh government in Cardiff, to Wales Online.
Unite Wales, the union which represents taxi drivers and helped organise the protest, says the Welsh government had not considered the trade when planning for the pandemic – highlighting the 10pm curfew.
Alan McCarthy, a regional officer for Unite Wales, told Wales Online: "The issue for taxi drivers is they rely so heavily on the hospitality sectors as well as other sectors, for them this misery has lasted since March".
---
Wales could see tighter COVID-19 restrictions before Christmas
By Yiran Xing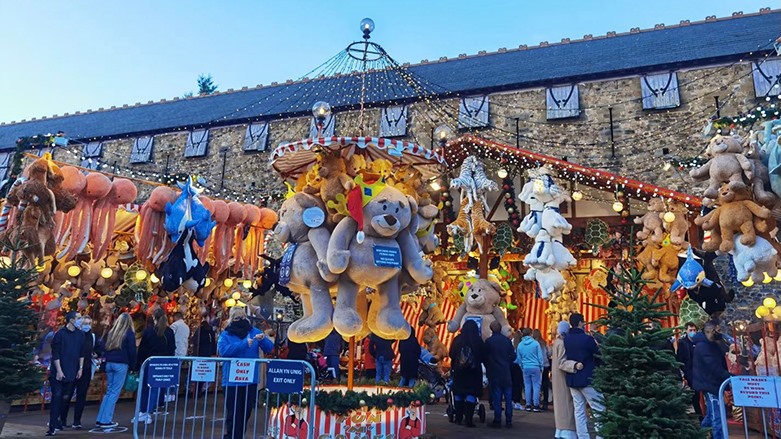 Further COVID-19 restrictions are expected to be put in place before Christmas as rates continue to rise in Wales
The restrictions have not yet been confirmed, but there have been predictions that the rules will be similar to the locations classified as Tier 3 in England.
Under these restrictions, pubs and restaurants would be forced to revert back to takeaway and delivery services, whilst gyms and hotels would have to once again close.
The new restrictions are expected to come into place from 2 December.
"We need to get to the festive season and that may mean we look to potentially think about the measures Scotland has introduced as well as England, where they have a tiered system that largely compliments each other," Welsh Health Minister Vaughan Gething said to Wales Online.
---
Imam accused of raping 13-year-old child in South Wales
By Akshata IRavimurthy
An Imam has reportedly raped and sexually assaulted a 13-year-old child in the washroom of a mosque in South of Wales.
Khandakar Mohammed Rahman, 65, has been accused of raping the child and groping her on multiple occasions. Although he denies the allegations, he is currently on trial at the Swansea Crown Court.
John Hipkin QC it was the court's position that Rahman raped the girl after asking her to accompany him to the library room in the mosque. He said Rahman had attacked her after searching for pictures online.
The incident occured when the imam pushed the child on the floor of a small wash room due to which she hit her head before attacking her. Mr Hipkin has currently left it to the members of the jury to decide if the allegations are true or not.
---
Eco-friendly shop saving lives in the LGBT+ community
By Adishri Chengappa
Profits from an eco-friendly shop in Cardiff contributed to save the lives of LGBT+ people at risk.

NanoCast Studio is an eco-friendly business that donates its profits to Rainbow Railroad, a charity that helps remove at risk LGBT+ people from danger.

Owner Yan White said to Wales Online, "Rainbow Railroad is a charity that I've been aware of for years, and I've wanted to work with them for a long time. They work in a lot of underground networks in countries where they are working against governments."

He said, "Every £600, roughly, that I raise through sales saves roughly one queer person who has their life in danger."

Yan plans to contribute to other LGBT+ charities, as well as organise workshops for people to learn about 3D artworks.
---
Cardiff crowds full of people from locked-down areas of the UK
By Hengyu Zhou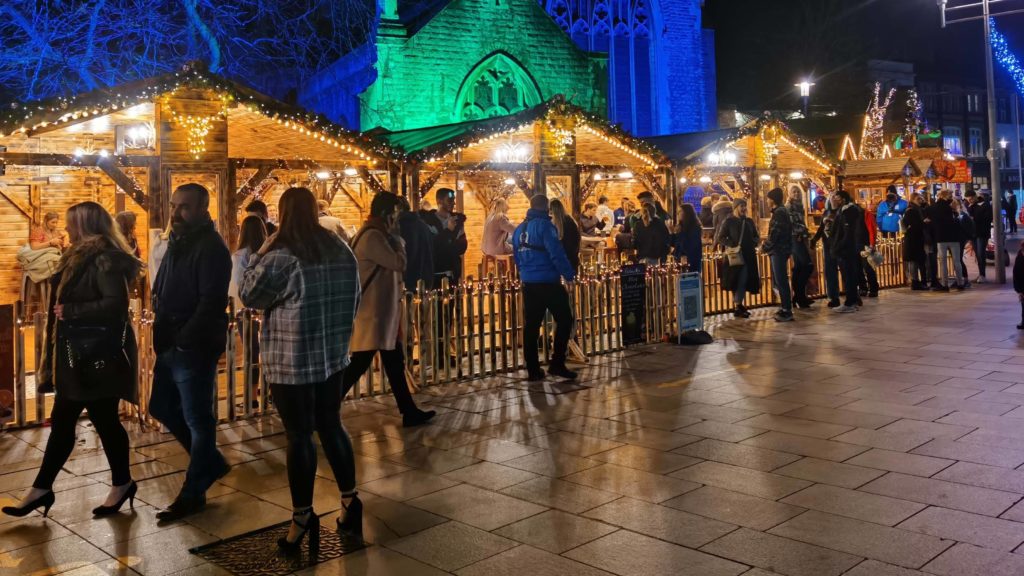 People from areas in lockdown throughout the UK are reported to have travelled to Cardiff, flooding the city center in crowds on Sunday night.
Travellers from other parts of the UK came to Cardiff for the opening pubs and restaurants to have annual Christmas meetings. Police believe that these people planned to stay here to spend their weekend. Streets were packed with shoppers, and pubs and restaurants were fully booked.
Due to the large crowds, the Christmas market at Cardiff Castle had to close early. Some shops were also forced to close early due to customers refusing to follow social distancing rules.
Charlotte Barker, company director of Gin & Juice, said to Wales Online: "We were concerned about the safety of our customers and staff, so the police were called and we took the decision to close early."
---
Over 200 Welsh street names, monuments and buildings found to be linked to the slave trade
By Ouffy Ourufei
Over 200 statues, street names and buildings have been identified by the Welsh government to have links with the slave trade.
An audit carried out by the government has found 209 statues of people who were directly associated with slavery and the slave trade across public areas of Wales.
It includes 89 commemorated people related to the African slave trade, who benefited from plantations or mines by using slaves or committed crimes against black people.
The remaining 120 are monuments, buildings, or street names commemorated people who supported slavery and the slave trade.