Sudanese community raised a peaceful protest in Cardiff to against the military coup that hindered the transition to democracy.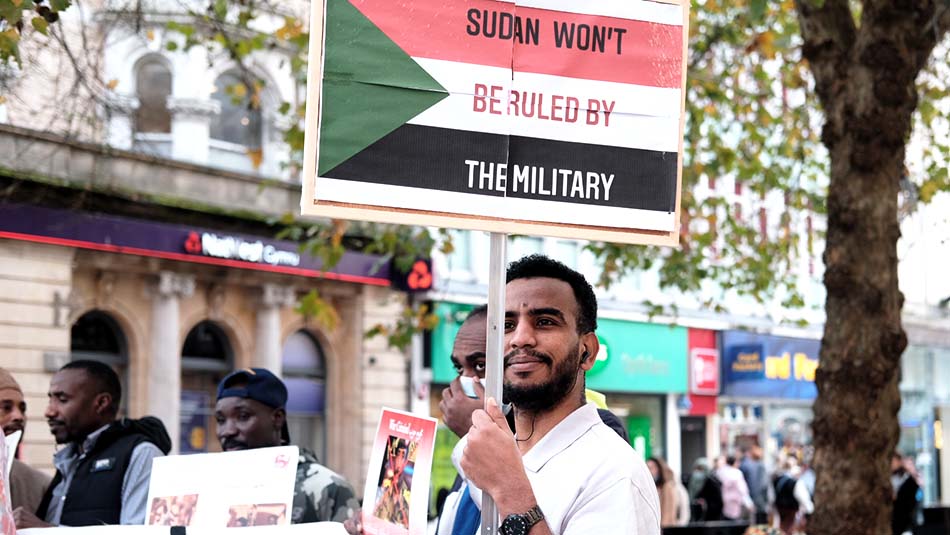 Sudanese protesters rallied in Cardiff last Saturday to demand no more fear and destruction in Sudan, and required a trial for the coup leader.
Last Saturday, the Sudanese community organized a protest in Cardiff, people shouted and sang in the street with loudspeakers and banners to protest Sudan's military coup.
"I just want a loving and fun and happy and amazing country that my children can be a part of, where there is not a constant fear of death or destruction over the strike," says Sarrah, one of the protesters in the street.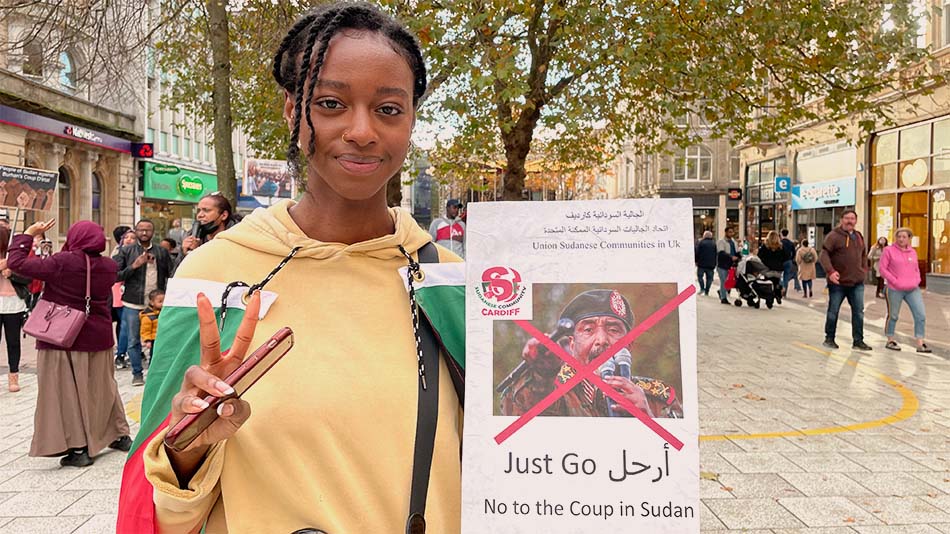 The protest in Queen Street lasted from morning to afternoon, and protesters kept shouting "al-Burhan (military coup leader) to ICC". There was also a protest on 30th October in London, and the Sudanese Community is the organizer of these protests. "We have millions and millions of people come out all across the world and protest peacefully," says Sarrah.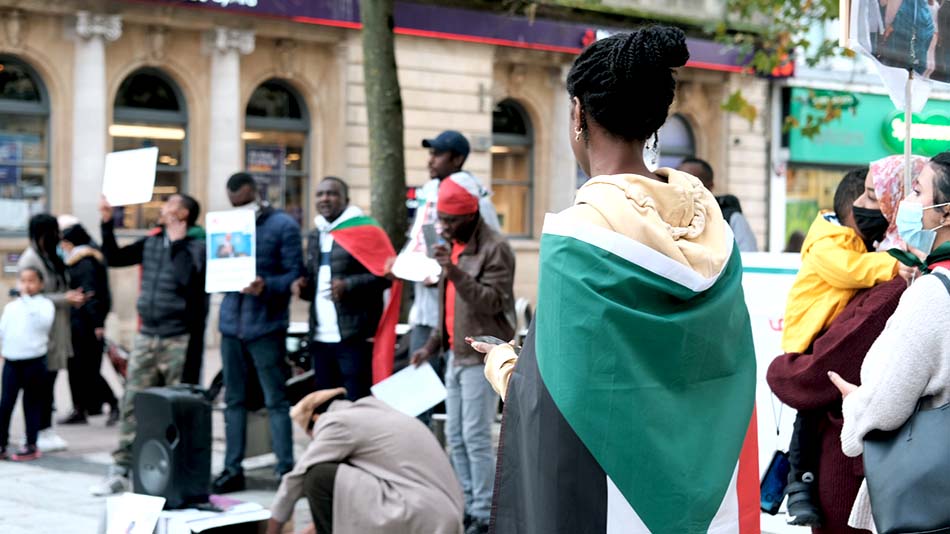 There were 15 coups that happened in Sudan ever since its independence in 1956. The military coup that took place on 25th October, which Abdel Fattah al-Burhan led, has arrested the prime minister and his wife, as well as the cabinet members. And the coup was seen as a barrier to Sudan's transition to democracy.
After the democratic revolution in 2019, many Sudanese were eager to build a democratic country. However, the coup just put the land and people at risk again. After the military coup, vast numbers of people have come out to support the civilian government and protest the military.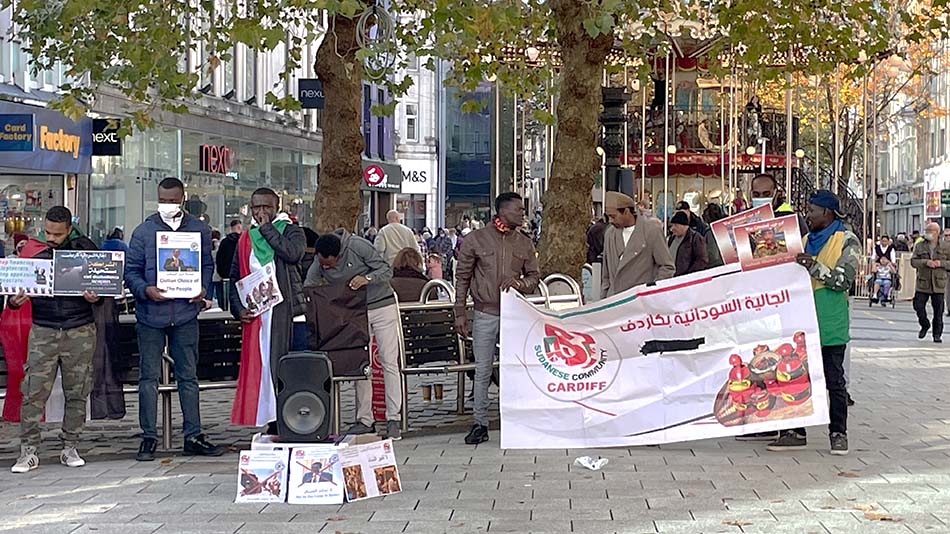 "We have been trying to slowly move our country towards a more democratic rule one where the people have more safe in the country…but there's no way possible for us to go back," says Sarrah.
The military coup hindered the transition to democracy in Sudan, and more democratic groups have come out against the military coup. They expect to find a way of bringing peace back to Sudan.