With the Florida mass shooting and President Trumps' statements, what can USA do about their gun control reforms?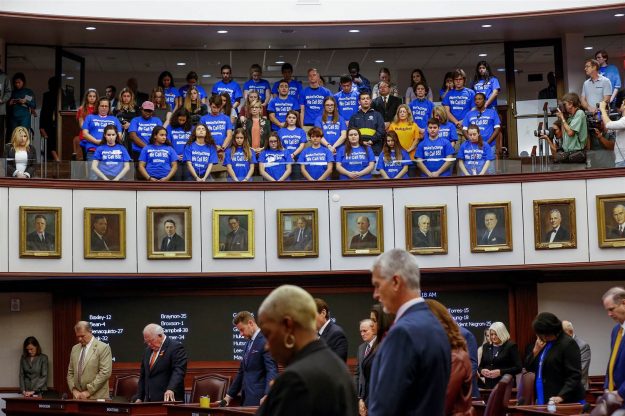 The world was celebrating Valentine's Day but at the same time, a school in Florida was under lockdown because a nineteen-year-old had gone on a rampage with a Russian made AR-15 rifle. The teen, who had been expelled from school had legally bought not only the rifle but also several magazines of ammunition for the same.
Gun reform in the United States of America has been the talk of the town for quite a while now. But with the death of 17 people in Florida, the fight to have better gun reforms has only grown in its enormity. People are demanding changes in the gun laws and regulations while also fighting for their rights to mental health care and awareness.
With President Donald Trump's statement, "Answer hate with love. Answer cruelty with kindness", the issues not only gives rise to the question, how many more deaths before there is some regulation against guns in US?
The 19-year-old shooter of the Florida shooting was known to be a troublesome and problematic person, yet he was in legal possession of a military rifle as well as the ammunition for it. The issue is much less about mass killings and much more about anyone having access to rifles and being able to use them.
"I was born and raised in the middle of America, in a red state. Owning guns is normal. Having screenings and an extra waiting period for automatic and semi-automatic weapons is necessary. Bump stocks shouldn't be necessary." said Katie Smith, an American student who's studying at Cardiff University.
While 2017, saw 346 mass shootings, within the first two months of 2018, there has been a total of 34 shootings, out of which 18 took place in schools. United States may have less than five percent of the world's population, but it almost has 35 to 50% of the civilian owned guns. It also, therefore, has the world's highest homicide-by-firearm rate in the developed nations. The gun reforms in some states of US were quite strict about carrying guns in public but they have been weakened in the past few years.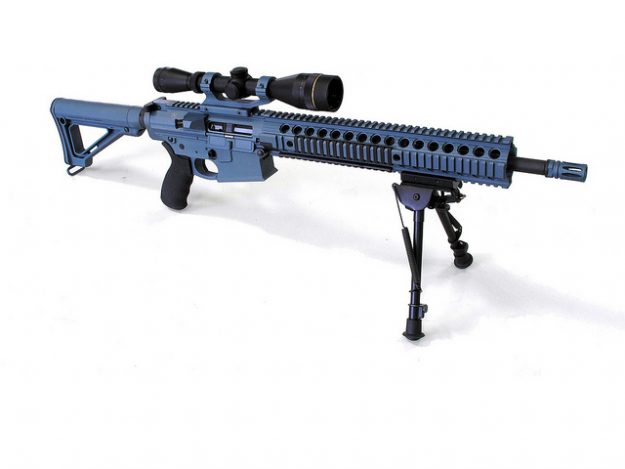 Though thirty one out of the fifty states allow publicly carrying handguns without a license or permit, some of them have laws against the gun being unloaded; and 15 states need the person to carry some kind of a license to openly carry a handgun.
According to the Second Amendment of the United States Constitution, the citizens have a right to keep and bear arms. But it also ruled that the right is not unlimited and does not prohibit all regulation of either firearms or similar devices. When the law was initially made, it was described by Sir William Blackstone as an "auxiliary right, supporting the natural rights of self-defense and resistance to oppression, and the civic duty to act in concern in defense of the state.
At the same time, the gun reforms in the United Kingdom are pretty strict when it comes to the ownership and the public access to firearms. It has the lowest recorded rates of gun homicides in the world. Although, there are a few concerns about availability of illegal firearms, the figures from the Office for National Statistics show that there has been a 2% decrease in the number of gun crimes. While the number did increase slightly by March 2016, it is still lower than the all time high of 24,094 in 2003-04. These numbers tell a different tale than expected but the gun reforms are still stricter and more controlled than in US.
"I think the US gun laws are ridiculous, especially given the recent incidents of mass shootings. Possession of guns should be mad as strict as possible. Absence of strict gun laws creates an insecurity among people. In the past ten to fifteen years, more people have died in mass shooting incidents in comparison to terrorist attacks. Despite the clarity of the issue, the main hindrance in implementing gun laws is that the issue is highly politicised. Unless this issue is looked at in an unbiased way, it is hard for these laws to be implemented." said Aditya Ballal, a PhD student at Rutgers University, New Jersey.
Contradicting this, in certain terms, Katie said, "There are some people that think having a weapons ban is where we should go, but i think that might be too much for the American people as a whole. I mean, I find the fact that within seven weeks of 2018, there have been eight school shootings. There are definitely things that my government can learn from other countries' gun laws, not just Britain. They need to change something because people are fed up."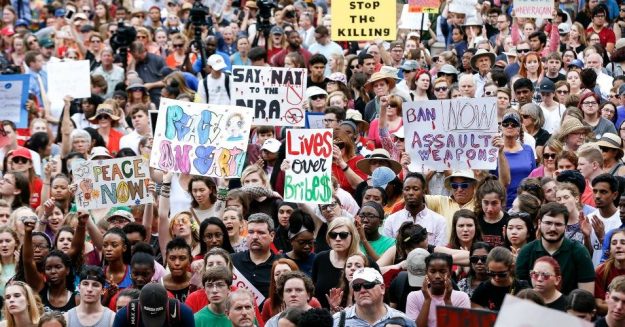 The gun reforms may take a while to change in the United States, a number of campaigns have been launched by students, teachers and even some celebrities. The students from Parkland confronted lawmakers in Tallahassee after travelling 450 miles to demand gun control reforms while thousand others walked out of schools in solidarity across the state of Florida. With campaigns and demands like these, there is some hope that there may be changes in the gun control reforms in the United States.