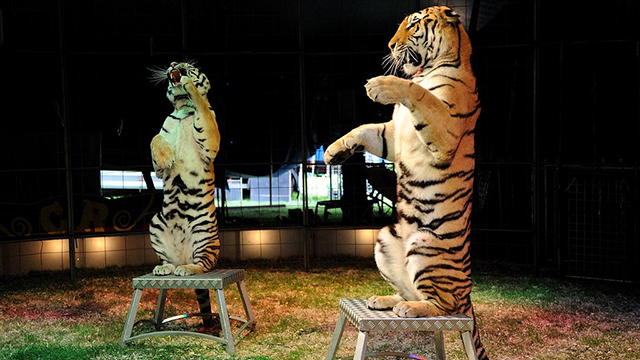 Welsh minister announced that circuses using wild animals in their shows could be banned following an RSPCA petition which gathered more than 7,500 signatures.
Animal rights campaigners protested against the performance of The Thomas Chipperfield Lion and Tiger show scheduled in Porthcawl last month and triggered its cancellation.
Bringing back the debate about animal welfare, more than 7,500 people signed an RSPCA petition to ban the use of wild animals in circuses in Wales.
Welsh Farming and Food Deputy Minister, Rebecca Evans says: "Whilst Wales would not be the first nation to ban wild animals in circuses, with bans existing in Europe, Asia and Latin America; it would be the first nation within the United Kingdom to do so."
International circuses visiting Wales include the Chinese State Circus and the Moscow State Circus, which are both animal-free, suggesting that the ban wouldn't have a negative impact on the tourism industry.