The homelessness crisis in Wales has been the worst in 35 years whereas Finland has achieved zero homelessness.
More than 8 thousand households in Wales have been assessed to be homeless. With the rise in numbers of rough sleeping and people loosing homes, the government's policies are being questioned.
The Welsh Government had launched the Housing First policy in the year 2018 to tackle rough sleeping. This policy has been proven to be useful in preventing homelessness and has been working effectively across the globe, but Wales couldn't see much of a difference after implementing it.
Welsh minister for climate change, Julie James said: "Everyone deserves access to a good-quality, affordable and settled home so I'm delighted to see the success that Housing First, which is aimed at people with the most complex needs, is having as part of our move to a rapid-rehousing approach."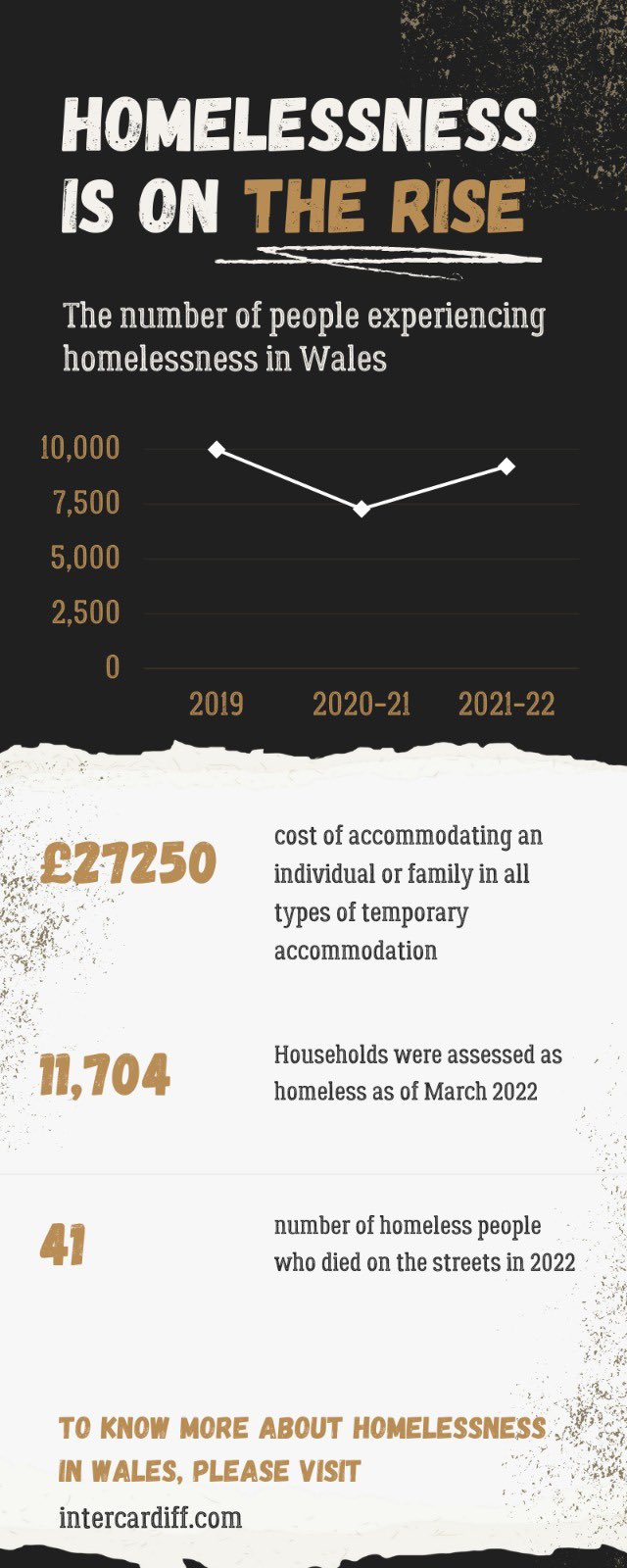 Finland is the only country in Europe to see a decline in homelessness, due to regulation of the housing-first policy. The homeless people in Finland has dropped from 20,000 in the 1980s to 4,341 in 2021. The Finnish government and some NGOs have been working to reduce homelessness since the 1980s.
The Welsh Government informs that it is committed to delivering Housing First in Wales. The initial implementation of Housing First schemes are up and running in Cardiff, Newport and Wrexham.
According to the latest figures from the Welsh Government, 9,228 households are at risk of homelessness between 2021 and 2022. In the previous year, an increase of 27% in homelessness has been reported which means, the housing first policy is not working as well in Wales as it has been in another European country like Finland.
Although the Welsh Government's website states, "Housing First is an important part of the Welsh Government's wider strategy to tackle homelessness, which includes initiatives to prevent homelessness, support the homeless and rough sleepers and help those at risk of becoming homeless."
One of the key reasons for Housing First to be success in Finland and preventing homelessness has been that the nation is focused on building and purchasing new affordable housing. It is stated to be Finland's national plan. Municipalities, cities and other organisations buy and build housing, but the state also supports housing production.
Housing first principles have produced positive results. In addition to benefiting the homeless individual, the principle also benefits society as a whole. In Tampere, for example, Härmälä's supported housing units saved almost €250,000 in a year thanks to the model.
Wales still has a long way to go, in attempting to prevent homelessness and make Housing first scheme a success in the nation but it can be achieved with right policy makers and people willing to see a change.