International Women's Day hits Cardiff with an all-female show to wipe out the gender gap in arts.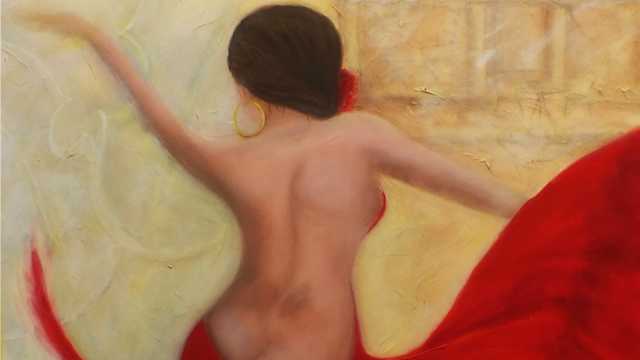 Cardiff's Women's Arts Association (WAA) is on a mission to erase the Welsh gender gap in arts with two exhibitions of all-female work for this year's International Women's Day. But, why? Could gender equality still be an issue in the art world?
Abstract artist Patricia Ziad, who is in charge of this March's WAA exhibitions thinks it does. "There is a huge gender gap in the arts sector and many women artists have no public space at all to exhibit their work. Unfortunately, men dominate the market."
Less than 18% of solo exhibitions in London's Tate Museum, Paris's Centre Pompideu and New York Guggenheim are from women. Female artwork continues to be under-represented and the problem is international.
Last year, the World Economic Forum predicted global gender equality would only arrive in 2133, but Cardiff's WAA wants the Welsh Capital to take the lead.
"We are removing barriers. By creating a collection of all-female work, we provide an opportunity to focus exclusively on women's accomplishments," says Ziad.
The WAA is following the 2016 International Women's Day theme, 'Planet 50/50 by 2030: Step it up for gender equality'. To show there is a lot of female artwork hiding in shadows, the WAA's exhibitions want to motivate women who are new to the art world to impose themselves as creators.
To present the most work possible, the WAA is organizing two exhibitions for Women's Day. One in Barry's Art Centre from the 29th of February and at Llanover Hall Arts Centre from the 5th of March.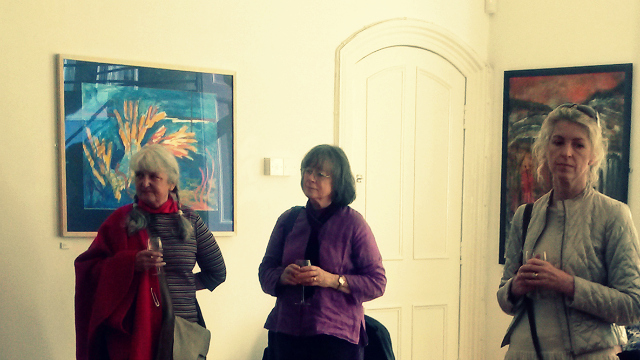 Artist Penelope Cowley, in charge of the Llanover show, thinks the events will be the first time many Cardiff female artists manage to exhibit their work. "By launching new women into the art world, they grow confidence to do more exhibitions which boosts the amount of female work out there," says Cowley.
For Ziad, the exhibitions will inspire women to show their work regardless of their background and artistic experience.
"As a non-professional artist, exhibiting a piece of work 'on the wall' for the first time gets artists the feedback they need from a real audience. It builds self-assurance," says Ziad.
Wendy Broom, who worked for the NHS for 40 years, is an example of the WAA's success in balancing the gender gap. The organisation motivated Broom to pursue her passion for painting after retiring.
"Only now can I do what I have always wanted to do and paint flowers, especially spring varieties. I use watercolour as I love how it allows me to experiment with transparency and movement," says Wendy who values the WAA's help and will be exhibiting in Barry this March.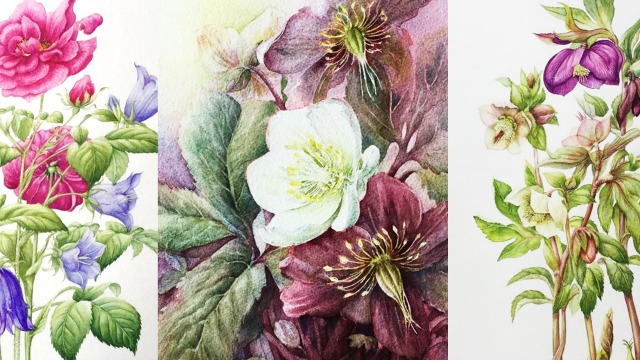 While there is no specific theme for this year's WAA Women's Day exhibitions, many artists are focusing on feminine elements and the woman figure.
"Women paint men a lot and men paint women a lot. It is important to have more women painted by women," explains Penelope Cowley, who is also showcasing her work at the events.
Her piece features a woman staring at the Penrose pattern. "It edges towards science, physics and mathematics which are areas I am also interested in. The figure is staring at the infinite patterns and possibilities the Penrose pattern can create, perhaps like the endless possibilities women should have."
这是嵌入 Microsoft Office 演示文稿,由 Office Online 支持。
Any woman over the age of 16 can join the WAA's project for a small fee. "As a collection of art, this exhibition celebrates a special occasion and delivers a message about unity," says Ziad.
Co-organizer Cowley agrees. "The events help build a network of continuous support. Networking is important for female artists, so that women can have a strong holding in the arts and remain relevant."
Reasons and Opposing Views about the Gender Gap
However, Dany Louise, an independent art writer for the Arts Information Centre, disagrees with the WAA's attack angle. In 2015, Louise pointed out that women-only exhibitions cannot be the only solution to increase female art visibility.
"Does it further marginalise women artists as unable to cut it in the mainstream; or as different from male artists and requiring special treatment?" wrote Louise, sceptical of the strategy.
For artist Patricia Clifford, who has worked with the WAA since the 90's, the answer is a clear no. "In my experience, galleries nearly always give more exhibitions to male artists. In open exhibitions, men's work tends to be more showcased."
Working as an artist in the South of Wales for over two decades allows Clifford to notice the improvements, but also setbacks that female artists have suffered. For her, lack of funding for arts in the UK is one of the main reasons behind the persistent gender gap in arts. Little money does not help telling women's story.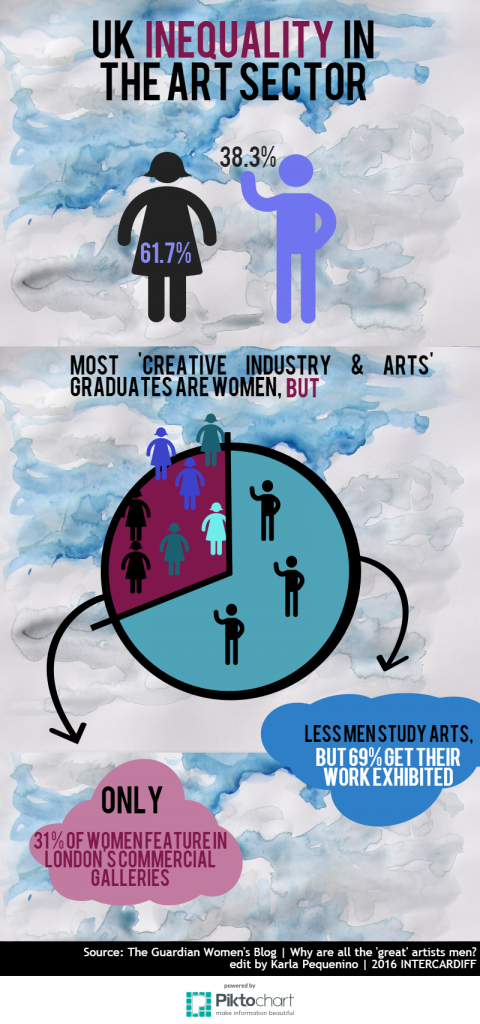 Ziad agrees as reduced funds hurt the WAA's parity mission. It becomes harder to help women from disadvantaged and diverse communities develop and promote their artwork.
Yet, Ziad does not doubt the WAA's potential to motivate female artists since inspiration is the main selling point of this March's WAA exhibitions.
"Women's Day needs to be celebrated every year with as much enthusiasm as possible. It is important to support female artists by learning about their work. We want to encourage women pushing forward. People need to know the WAA aims to promote women artists regardless of education, race or class and join the battle," says Ziad.
这是嵌入 <a target="_blank" href="http://office.com">Microsoft Office</a> 演示文稿,由 <a target="_blank" href="http://office.com/webapps">Office Online</a> 支持。
Do you know your history?

Condensed International Woman's Day timeline