New affordable and zero-carbon houses have been installed in Roath after being built off-site, in a first of its kind project for Cardiff
Nine new energy-efficient homes have been installed in Roath, Cardiff to provide affordable accommodation for local people.
Cardiff Council and Wates Residential Group, a UK construction company, have worked on this project of modular houses which were built in Nottingham, brought to Cardiff in lorries and then lowered into place using cranes.
The houses, located on Crofts Street, Plasnewydd, are supposed to be significantly more environment friendly as they are fitted with solar panels and employ an energy-efficient heat recovery system, thus generating a lower carbon footprint.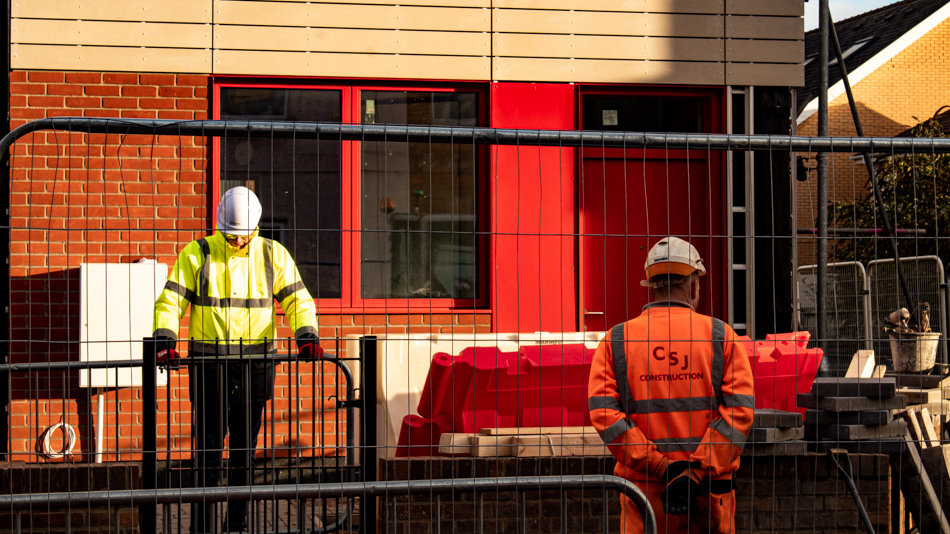 Dan De'Ath, the Councillor for Plasnewydd said: "The new homes have been made to be net zero carbon and 90% more energy efficient than standard homes. They're extremely well insulated meaning residents should see huge savings on their bills as well."
This is the first of its kind project for Cardiff, as the the city aims to become carbon neutral by 2030.
"The homes follow 'passive house' model to save energy," said Ed Morris, Project Surveyor at the installation site. "It effectively means that you prevent air from escaping the unit with the help of advanced ventilation and insulation technologies."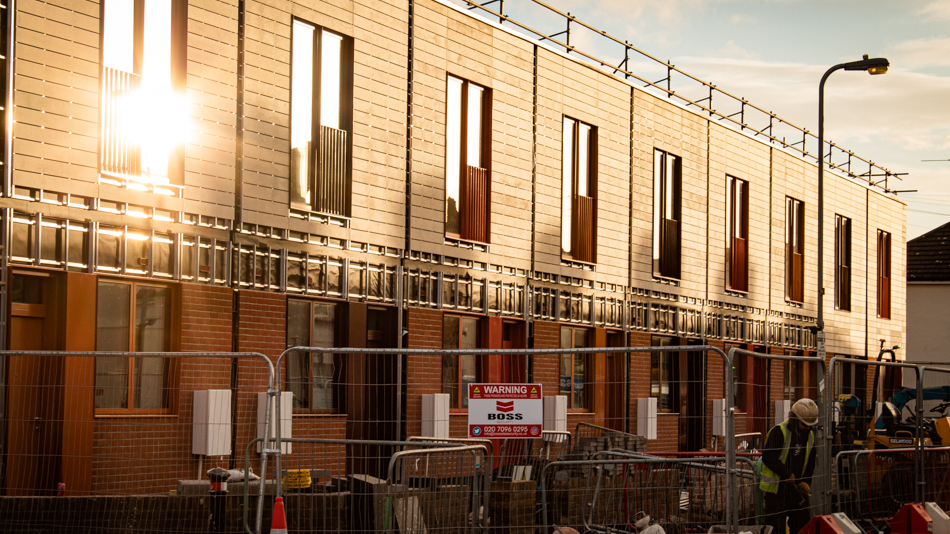 The project is part of the ambitious plan for 1,000 new homes in Cardiff by 2022, to address the high pressure on the Council's social housing waiting list, according to Mr De'Ath. "Lots of new council housing in Cardiff are super low-carbon like these new houses in Roath," he said.
Due to the modular nature of the houses, the installation process took only five days. "Building conventional homes would have taken months, meaning that disturbance to the community has been minimal," said Mr De'Ath.
The site opposite to the Crofts Pub had lain unused since 2016, until May this year when the groundwork for the installation began.
"It's been derelict for the last 5 years," said Bernard Harrington, 62, who lives across the street from the new houses. "The Council was going to build a block of flats first, but we didn't want that at all. Their balconies would overlook our houses. So, we had meetings with them and they changed their mind. Then they came up with this idea, and I think it's quite good," he said.
The houses won't be available to buy, but will be allocated to people on the Council's waiting list. The new tenants are expected to move in the next few weeks.