A first of its kind blood test developed at Cardiff University could help identify at-risk individuals like cancer patients against Covid-19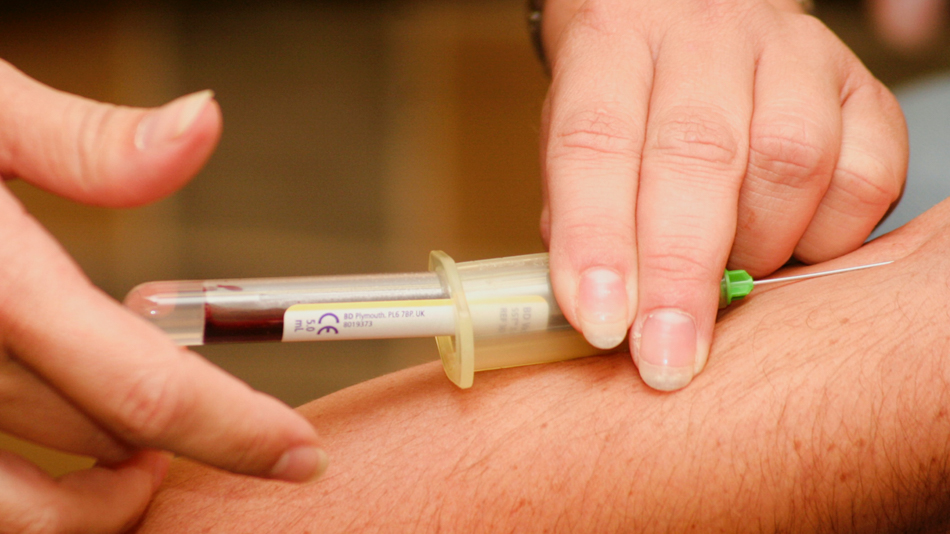 A new test that measures the immunity against Covid-19 could prove helpful for patients who are at a higher risk of infection, according to researchers.
The blood test is developed by researchers at Cardiff University as part of a study that aims to evaluate the individual's immune response against Covid-19, brought about by vaccination or prior infection.
"It highlights the need for patients to understand their Covid-19 immunity status," said Dr Martin Scurr, research associate at Cardiff University's School of Medicine and lead author on the study. "Should insufficient immune response be identified, it will give them a clearer idea of the risk of becoming infected and indicate the need for a booster jab."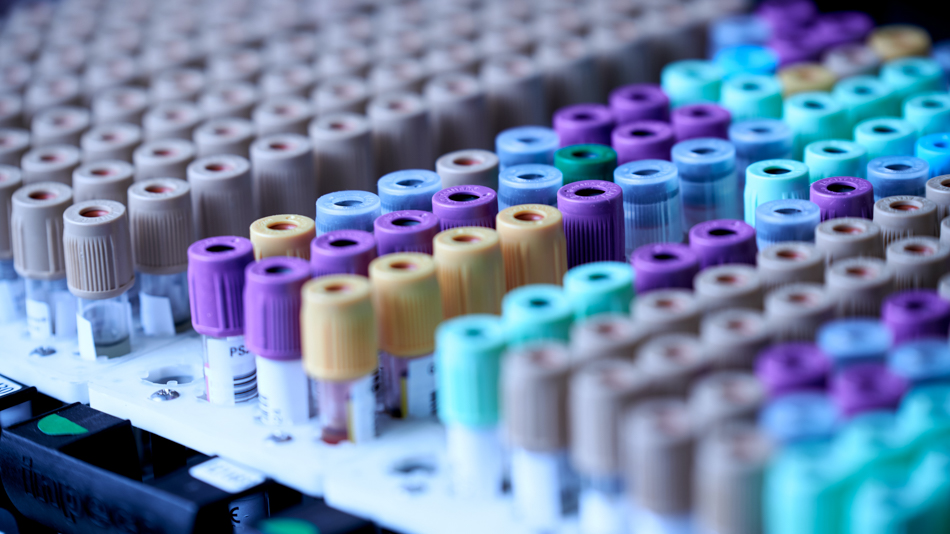 Individuals with a compromised immune system are five times more likely to die after a Covid infection. Dr Scurr said that one of their objectives was to help identify people who could have a higher risk from the disease, particularly vulnerable groups like cancer patients.
"We considered cancer patients to be an at-risk group for developing more severe symptoms of Covid-19, due to treatments that can dramatically weaken their immune system," he said .
The researchers selected 68 cancer patients along with 231 healthy blood sample donors for the study. They found that after getting the first vaccine dose, the immune response among cancer patients was poorer in comparison to healthy people. The second dose, however, elevated the immune response in most cancer patients, thus highlighting the significance of getting both the shots.
But there were several patients whose responses dramatically declined even after the two doses of vaccine. "Although eventually over 80% cancer patients responded to both doses, there is a population whose responses wane more rapidly. This sort of information allows contingency planning such as early booster vaccines," said Professor Andrew Godkin of Cardiff University, co-senior author on the paper.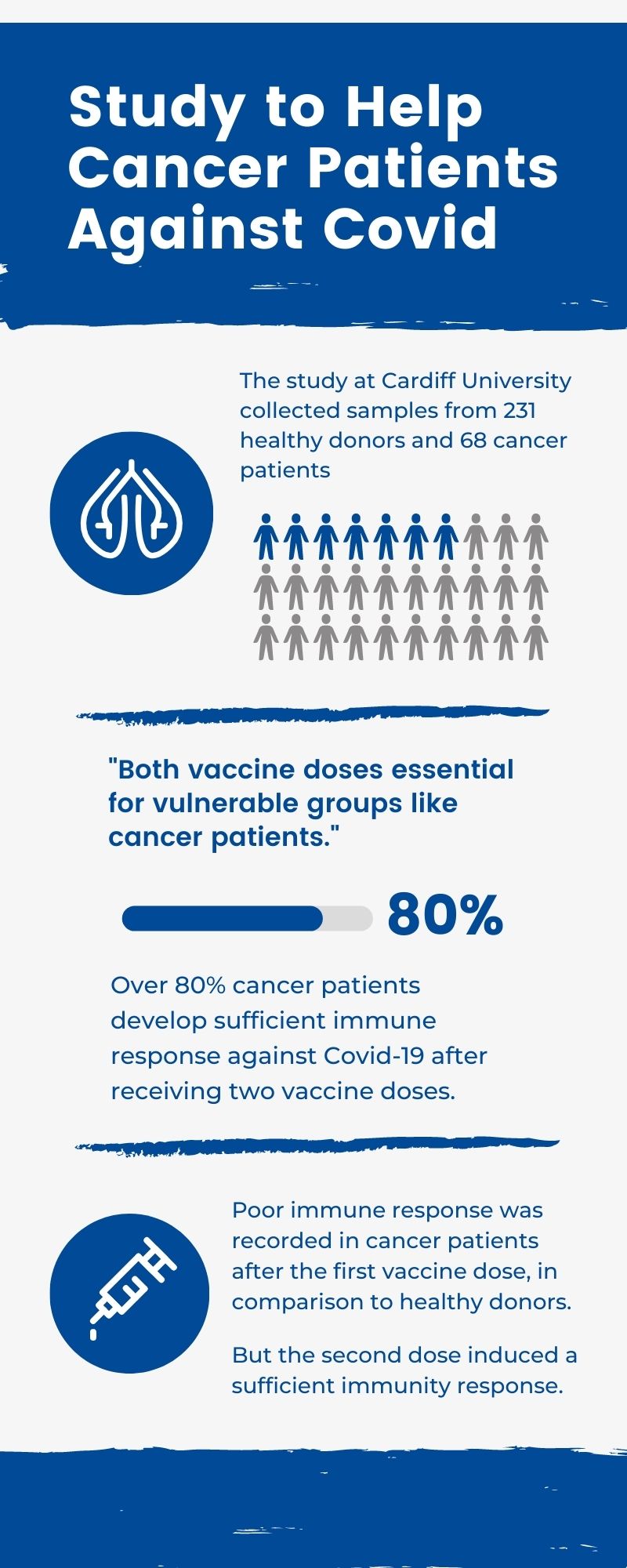 This is the first of its kind blood test that can measure both the T-cell and antibody response against the Covid-19 virus in a single blood sample. T-cells are a critical part of the immune system along with antibodies. However, antibody response in some individuals can be weak and short-lived. Scientists believe T-cell immunity plays a much greater role in protecting people from future infection.
As there was no test to measure the T-cells quickly and easily, Dr Scurr began working on developing a method that would allow for efficient, large-scale immunity testing. The test is cost-effective and can be made accessible. It is also adaptable and can be rapidly changed to understand the responses against variants of the Covid-19 virus.
The researchers are currently trying to understand why some patients respond differently to infections and vaccines, and whether specific treatments or certain advanced tumours affect the individual's immunity response.