This mobile catering and coffee company operates on a battery-operated tuk-tuk with solar panels.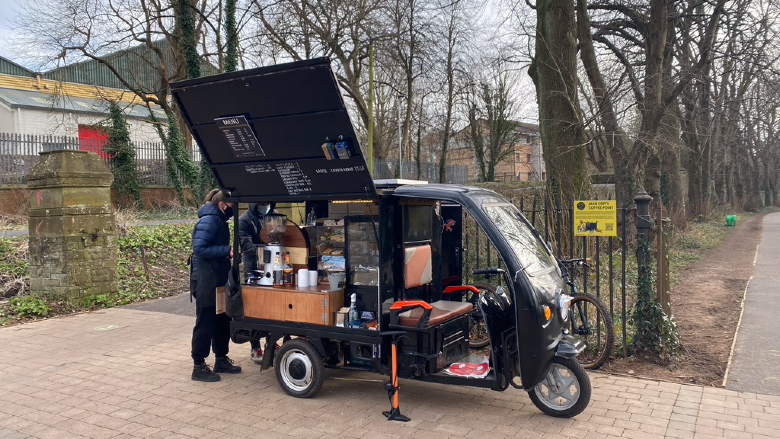 A mobile catering and coffee company that currently operates in Bute Park calls itself completely eco-friendly.
Handlebar Barista has opened a mobile coffee shop that operates in Bute Park from 10 AM to 4 PM on all seven days of the week.
Chris Garett, Co-Owner at Handlebar Barista said, "We've been serving cold drinks, coffee, freshly baked pizzas, and ice creams. As of now, our customers are people who come out for coffee breaks and dog walkers. I'm hopeful of things getting better once the lockdown restrictions are lifted."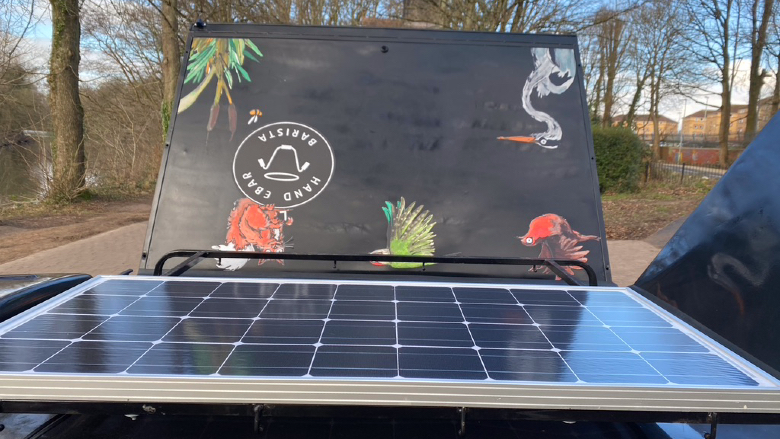 The Cardiff Council and Parks Authority put out a tender at the end of 2020 for a mobile coffee unit to allow trade in Bute Park. The three locations that the Council was aiming at were Blackweir Changing Rooms, Blackweir footbridge, and a spot on the Taff Trail next to Talybont student residences.
As mentioned In a press note on the Cardiff Council's website a Cabinet Member for Culture and Leisure, Councillor Peter Bradbury said, "Bute Park is such an important part of our city, perhaps more so than ever, so it was always our intention to find an operator who would manage their business in the most environmentally conscious way."
"The Cardiff Council liked what we were doing. We are eco-friendly and our tuk-tuk is run on an electric motor and it's got solar panels so we can sit there all day and make no noise as it's not a diesel engine. We don't produce any fumes or disturb the peaceful surroundings of the park. So we blend in as best possible", said Chris.
Talking about the Barista Councillor Bradbury said, "Working with Handlebar Barista means we're providing a fantastic opportunity for a growing local business, improving the offer for visitors to the park, and importantly, generating extra funds to help us continue to maintain and improve this world-class green space."
Additionally, the shop uses compostable and biodegradable cups and lids. Hence, making sure that the claim of being "eco-friendly" is completely true.