Extinction Rebellion campaigners from Cardiff will go to London to protest against the government's inaction in banning non-renewable energy.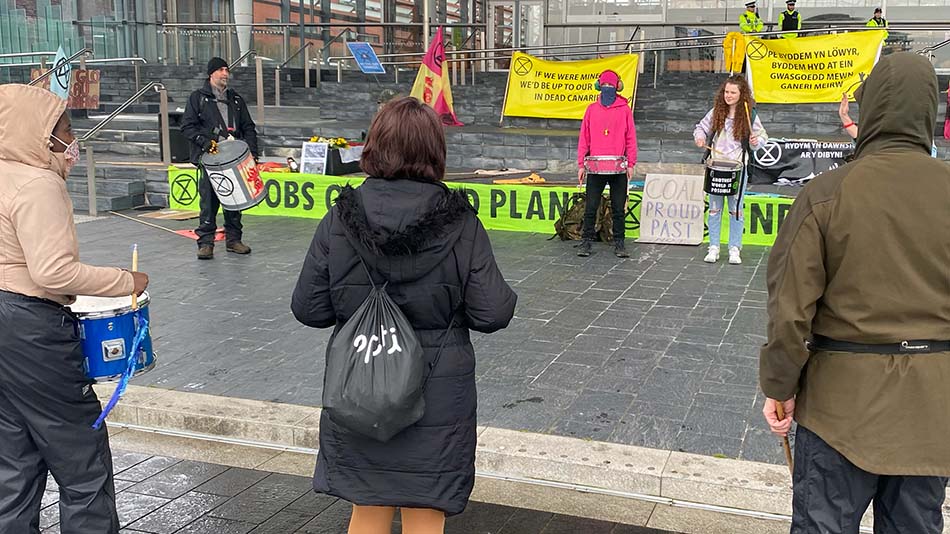 Over 40 activists from Cardiff will be travelling to London to protest for an end to fossil fuels in the UK.
Members of Extinction Rebellion (XR), a global movement that advocates for environmental and climate justice, will be participating in a series of protests demanding the government to stop investing in the oil and gas industry, from 9 April. Besides Cardiff, they will be joined by protestors from across the country.
Clare James, a member of XR said, "We really hope that we can make the impact, and that they listen, because since Cop 26, nothing has happened. Nothing. These really are desperate times."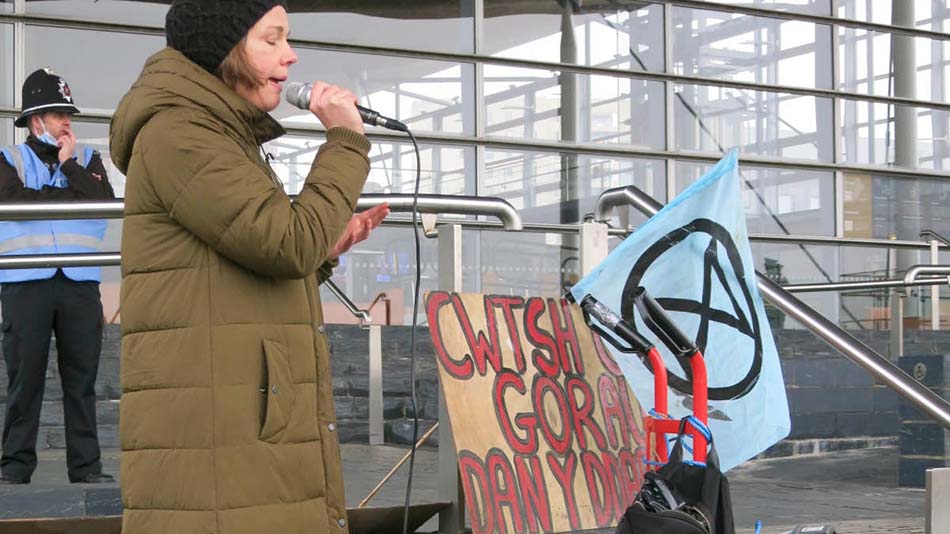 In light of increasing fuel prices due to the Russian invasion of Ukraine, activists have been questioning UK's reliance on energy supply from other countries. Clare, who is a passionate and active member of XR in Cardiff believes that the UK, or any country for that matter, should not rely on another country for energy.
"The excavation of more fossil fuels is a political choice, really, as is the cost-of-living crisis," says Clare, who urges that these converging issues must be dealt with by insisting on more autonomy over the energy supply to the UK. "Fossil fuels are absolutely ruining the planet. Our energy security is at risk because of the war in Ukraine as well."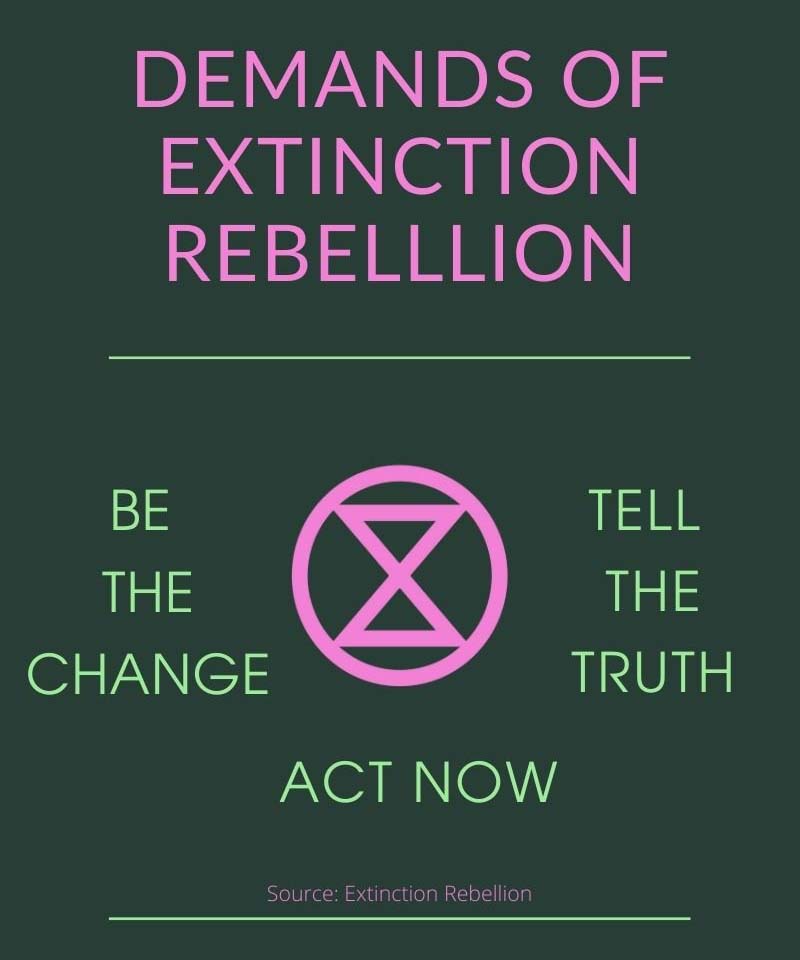 Clare expressed that bringing people from across the UK would help strengthen local XR communities. Her role within XR is developing local groups, and she is involved with an initiative in Cardiff where they go and have one-to-one conversations with people about the climate crisis.
"Sounds really, really scary but the feedback that we've heard from people, who are going out and knocking on doors, has been very positive," said Clare. "The conversations that we've been having have been really surprising with people. No climate change deniers… They've been telling us what they're worried about and what frightens them."
Some of the worries that were addressed by residents in Cardiff were about the risk of flooding and severe pollution in places like Riverside.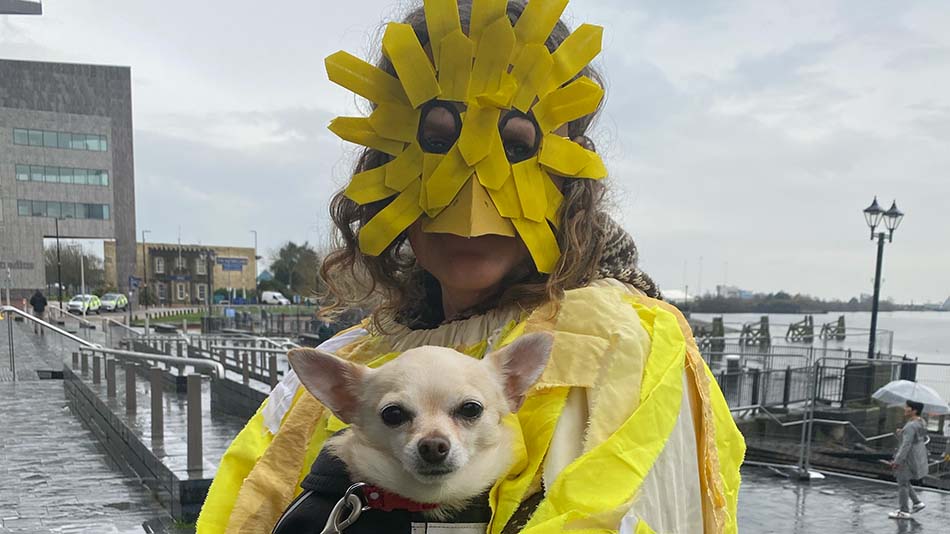 Hazel Beaumont, who joined XR earlier this year, has had an environmentally conscious upbringing. "The main driver behind the climate emergency for me is how much it actually influences and impacts not just the human society, but the impact it has on the rest of life, like insects and different animals. That's kind of what really drives me, and what's making me go to London."
Although Hazel is nervous about travelling to London for her first Rebellion protest, she is looking forward to being around like-minded people who are striving for the government to take action to decarbonise the country.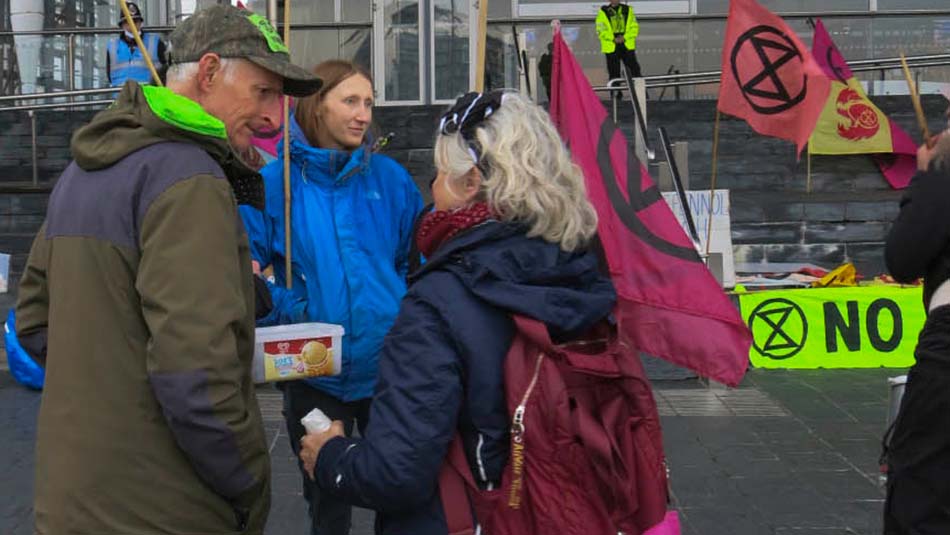 Hazel feels the government has to feel the pressure from the public to become serious. "The only way you're going to get proper pressure is having mass movement of people in one place, all shouting about that pressure," she said.
XR demands that the UK government should invest in training workers from the fossil fuel sector to clean energy sources as they need to transition into sustainable jobs.
Clare said, "We don't currently have the infrastructure here for things like electric vehicles… That's a huge job. That's certainly one of the areas where that transition needs to happen." She also proposes that the Welsh government considers decarbonising the steel industry.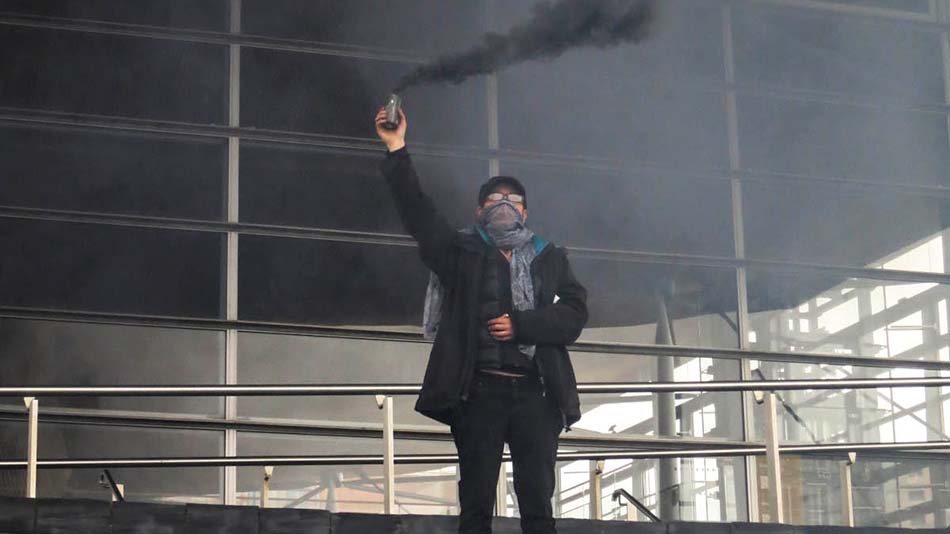 According to Clare, people often feel overwhelmed by the enormity of the issue with regard to the environment, however, that is not an excuse to do nothing.
"Some people just want business as usual, and I guess my message to them is that doing nothing is not an option… I would say for anybody who's thinking about doing something, something is better than ignorance," said Clare.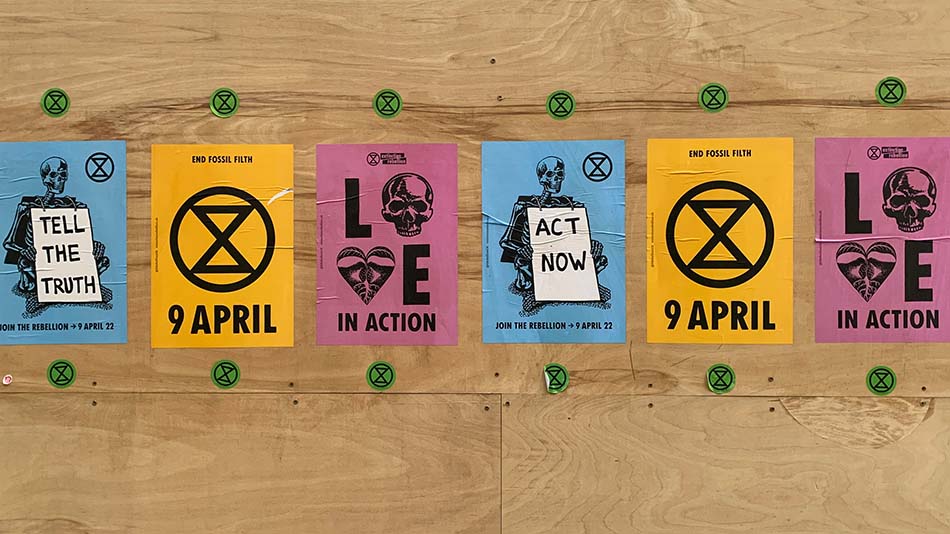 Clare's motivation to join and build a movement is focused on concerns like poverty and racism which she believes feeds into the larger notion of climate justice. 
"It's about living in a fair and equal society as well. All of those things that we cannot separate climate change from; all the other issues that are problematic in this world."