World naked bike ride will be coming back to Cardiff as a promotion for giving riders a better cycling environment on 25th July. See how riders achieve their goal by nakedness?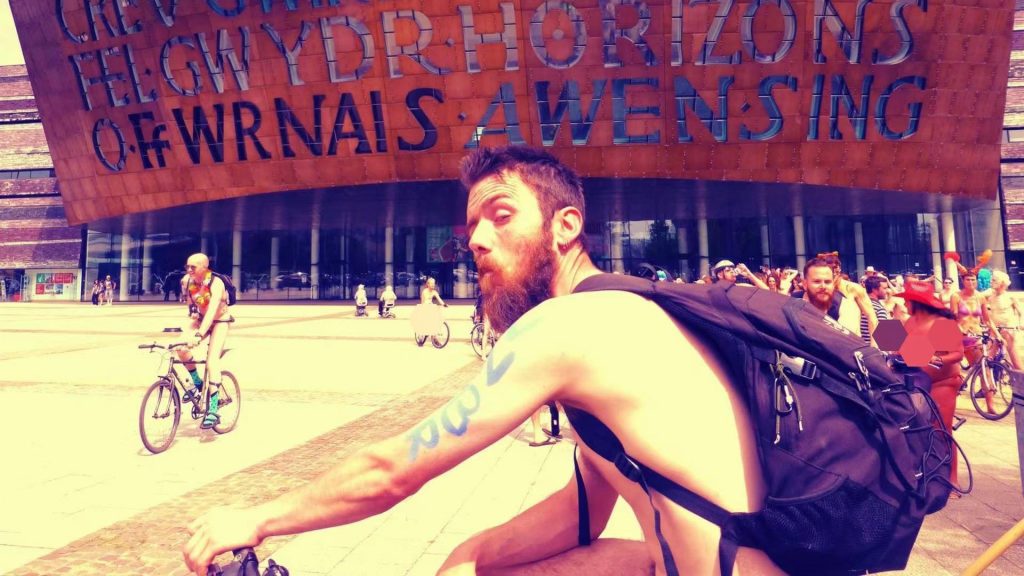 Cardiff's naked cyclists will set off from the university lawns on Museum Avenue from Cardiff University this summer to call for a cyclist-friendly city and body positivity.
The Cardiff naked bike ride is a part of a world campaign which aims to highlight the vulnerability of cyclists on the road as well as celebrate the natural beauty of the human body.
"If you are naked, people's eyes are drawn to it,"said Dee Jenkins, the spokesperson for Cardiff World Naked Bike Ride, an organisation of protest movement with its aims to promote the awareness of the vulnerability of cyclists.
"It will grab people's attention to create a safer cycling environment."
The Cardiff ride started back in 2008 with 37 riders and now becomes an influential community. Although the event had to be suspended last year due to Covid-19, it will be back this summer.
"Cardiff is the perfect city for cycling – small and flat: the only thing missing was infrastructure, and government support,"said Nick Wysoczanskyj, ex organiser of Cardiff World Naked Bike Ride.
That has improved a lot over the past decade – through the work of several organisations, and cycling campaigns – but the car still dominates, and there are still improvements that can be made."
Cyclists will be starting from the lawns of Cardiff University this year, making their way through the city, to the Cardiff Bay, back up into the city centre, around the Canton, and finish off back in the lawn.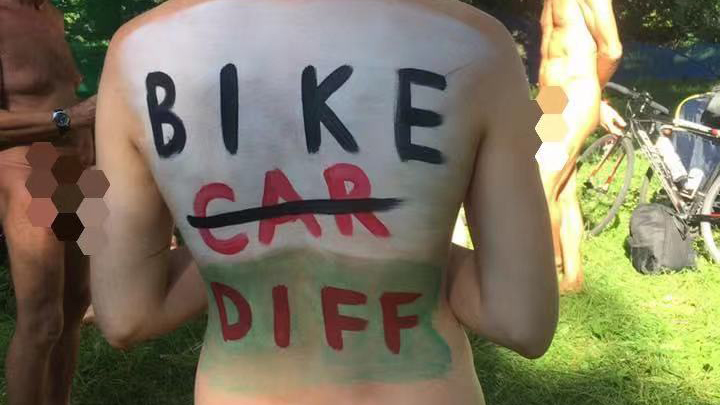 It is an activity that all walks of life could have a chance to take part in regardless of what you do as jobs, where you are from.
Nick found the Cardiff ride after encountering the ride while living in London in 2003.
"I've always been an active cyclist, and environmentalist. I loved the colourful carnival atmosphere," said Nick.
"When I moved back to Wales a couple of years later – I wanted to try to get something similar running in Cardiff."
Inspired by the main theme of the event— "as bare as you dare", Dee has been involved since 2013.
"You can go completely naked, you can have your own character," said Dee.
Dee dressed up as Lady Godiva, who rode naked on the horse for her naked bike ride with her big blonde wig on all through her journeys. She also dressed up as Indian as well and found the experience quite fantastic.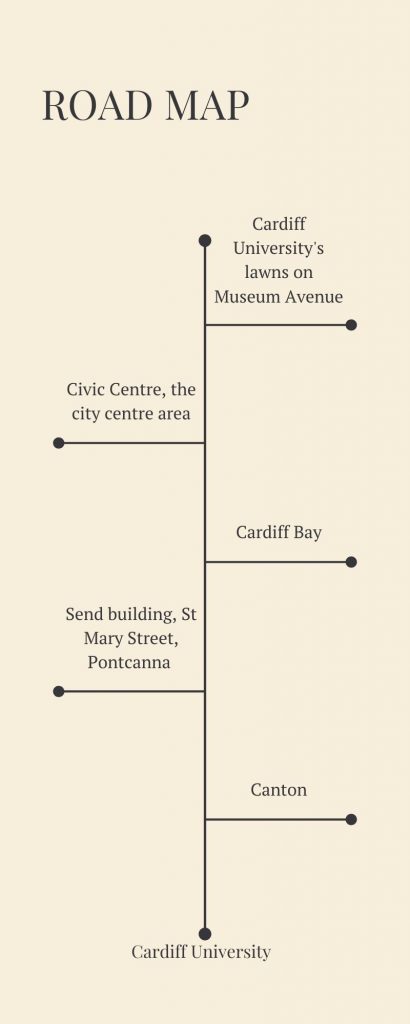 Aside from nakedness, there are more reasons behind this, according to Dee.
The first aim of the Cardiff ride is to oppose the overuse and reliability of oil. Although the widespread use of electric vehicles has promoted environmental protection, mass production of electric cars in recent years still increased fuel consumption. The protestors hope to encourage cycling in their unique way.
The next aim is to promote safer cycling in a way of opening more cycling lanes getting around the cities. "People will also use their skateboards, the new electric scooters will come into that as well," said Dee.
Another is cyclists' vulnerability. "If you are a cyclist yourself, you know how difficult it is on the road, how vulnerable you are."
"We do have several members who have had quite serious accidents caused by motorists not being careful on the road, so that is another reason why we do it," said Dee.
Dee also said they want to build up body positivity and awareness to make people aware that we are not all got perfect bodies.
"it is the matter of being proud of yourself and your bodies and going out there, doing what you want to do, enjoying yourself and having a good day," said Dee.
Nick loves the body-positivity aspect of the bike ride because of its openness, supporting atmosphere and the sense of comradery amongst the community of riders.
"The often joyous reactions of the public – 99.999% of whom are deeply amused by encountering the ride. Often, it is people who you might assume could be offended – are most amused. The opposite is also often true," said Nick Wysoczanskyj, the ex Cardiff organiser.