A London cycle courier, who has travelled half the world on her bicycle, shares her journey at her debut book promotion in Cardiff.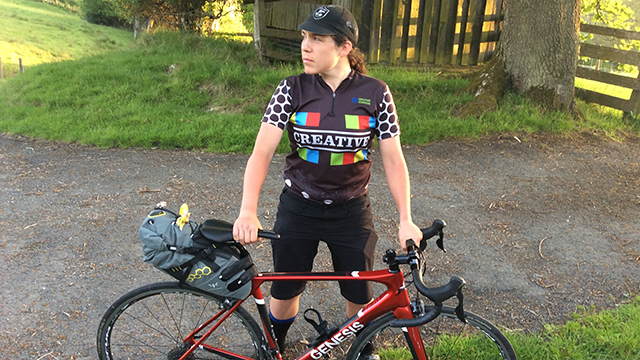 Imagine a British girl sitting at a small police station on a border town in Pakistan and sipping beer, which is prohibited in the country. The beer bottles have especially been brought from across the border, China, for welcoming this unusual foreign guest. The guest will soon leave and cross the Pakistan-China border, located at a height of about 5,000 feet, and pedal through China and head towards Japan. For Emily Chappell, who worked as a cycle courier in London, life on the wheels has always brought new surprises her way.
The journey for this adventure cyclist began from Llanidloes in Mid Wales on an autumn morning. "I love sitting on the couch and enjoy watching the rains," says Emily Chappell. She forced herself off the couch and challenged herself and she decided to seek help from her trusted companion – her bike. "I had to move on and do something tough. I went out on a world tour on my bicycle."
Emily's love story with the bike began when she took up the job of a cycle courier after finishing her master's' degree. Cycling around London and delivering parcels at doorsteps opened a new life to her. "There is a constant sense of discovering the city. Everyone has a personal map of the city. I have mine." She chased the changing map of the city and then thought of spreading her wings.
Want to read some anecdotes? Click on the map.
Starting from Wales, she travelled through France, Turkey, Iran, Pakistan, China, South Korea and ended the first phase of her journey in Japan. "First few days I was disoriented," she says. "It was impossibly hard to travel." She still managed to do it.
It goes without saying that her journey was eventful. Travelling through unknown roads and places, meeting new people and fellow cyclists on the way and befriending strangers have opened a new domain in her life. "I wanted to set out with an open mind and find stories that had not been told yet," says Emily. And life did not disappoint her!
What was her parents' reaction? Were they happy that their daughter was embarking on such an expedition? "My parents were initially nervous. Later, they realised it was fine," says Emily. "I brought them things they like most and they were happy." Emily feels being a woman and cycling around the world is not as hard as it seems.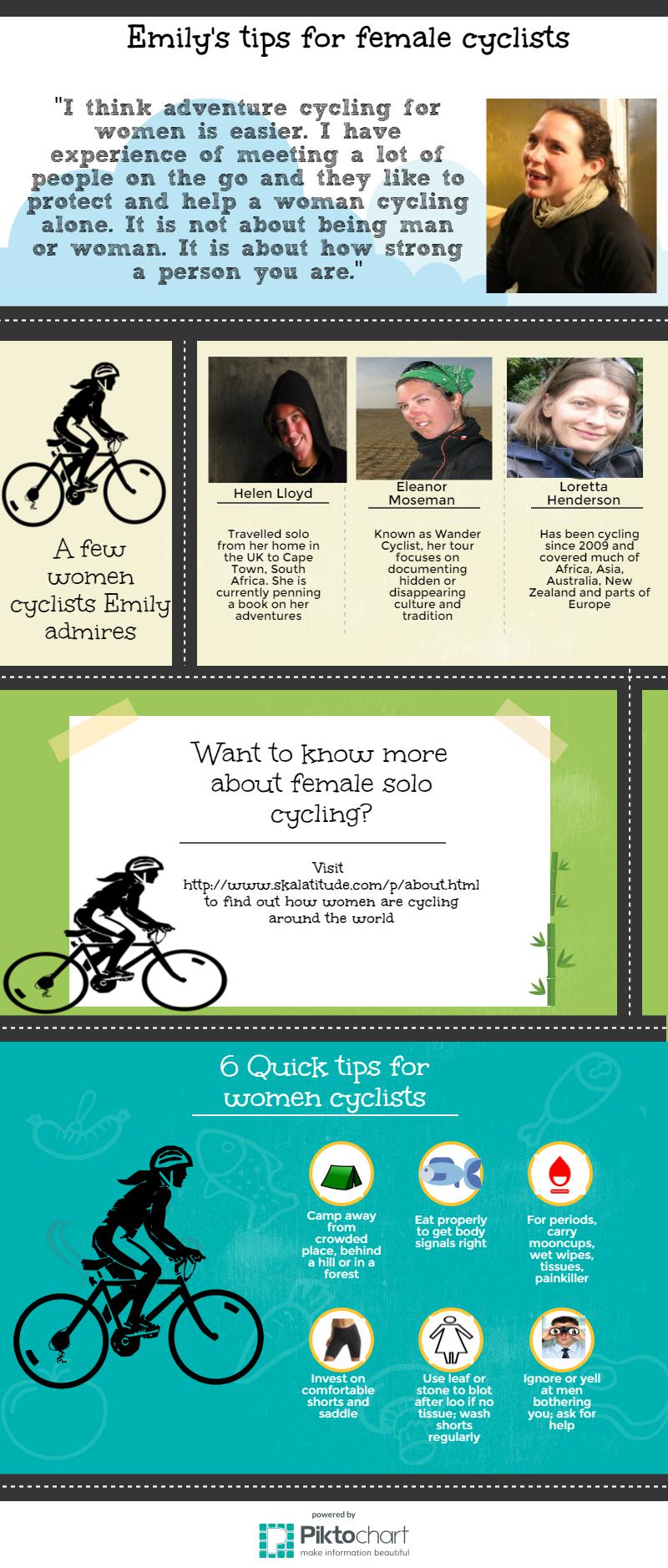 After travelling for more than a year, she had to abort her tour when she was in Japan. She was homesick and exhausted. She returned to the UK. "I had an unfinished job. I had to get out again," says the cycle chic. This time she headed to Alaska in winter.
She had a horrifying experience during her trip. As always she enjoyed the natural beauty, but it was bitterly cold. "It was freezing. The snow was all over me. To be honest I felt scared and pathetic." Despite all odds she finished her tour.
"I always have ideas for adventure. If I don't go for those adventures, I think I am wasting my life. So I need to keep things going," says Emily who has tried her hands at almost all forms of cycling. She kept on moving from TransContinental cycling in Belgium to mountain biking.
During her TransContinental race, she had to be hospitalised with chest pain. Fortunately, it did not turn out to be anything serious. Emily's 'never-say-die' spirit kept her going. "I don't have big plans. This August I will be going for the TransContinental race again and in winter I will take up another tour," she says.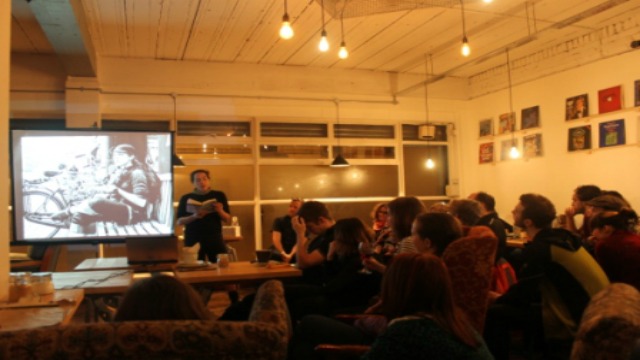 In between her adventures, Emily comes back to her old love, the job of a cycle courier. "This job sucks you back in. It's like trying to quit smoking," Emily confesses. She loves cycling around London so much so that she has written her first book, What Goes Around, on her experiences.
After covering more than 20,000 kilometers and 21 countries, Emily Chappell's dream of looking at the world from the saddle of her bike is not yet over.
How does she prepare herself? Watch it here:
©thatemilychappell.com