With the arrival of winter, exercising outdoors becomes more and more difficult. If you are bored with gyms and want to experience something more stimulating, why not give climbing a shot?
Boulders is an indoor climbing gym, the only one in Cardiff, located in Saint Catherines Park. A place where at the end of the session, you'll have pushed yourself so hard that your forearms will ask for some rest, but at the same time you are already looking forward the next session in order to figure out the solution of the route that has kept you busy all the time.
Climbing not only requires physical strength but also troubleshooting skills, nothing is immediate, but sometimes you need to rack your brains.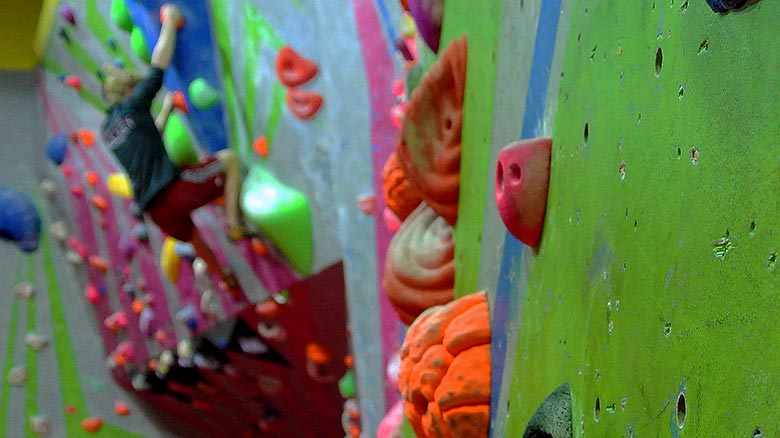 What I like about the place is that the atmosphere is very friendly, which makes it perfect to connect with climbing enthusiasts. The person who you start sharing tips with may soon become your trusted belayer partner.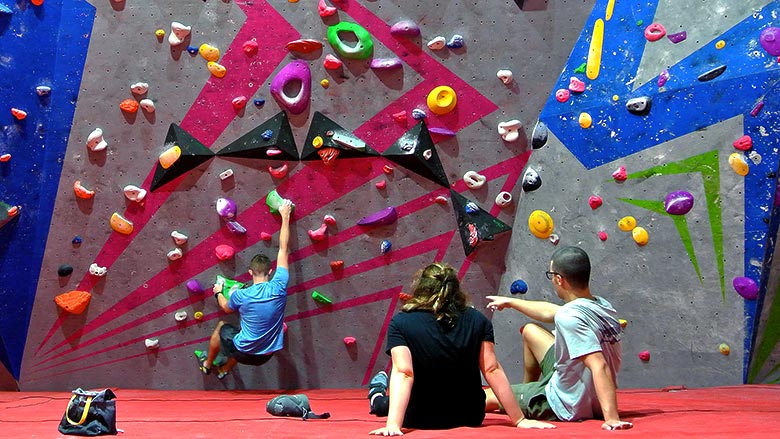 Should I join a climbing gym?
Boulders is a suitable place for everyone, from the youngest to the adults. The routes cover a very good range of grades fitting beginners' and experts' needs, and there are so many that you'll never get bored.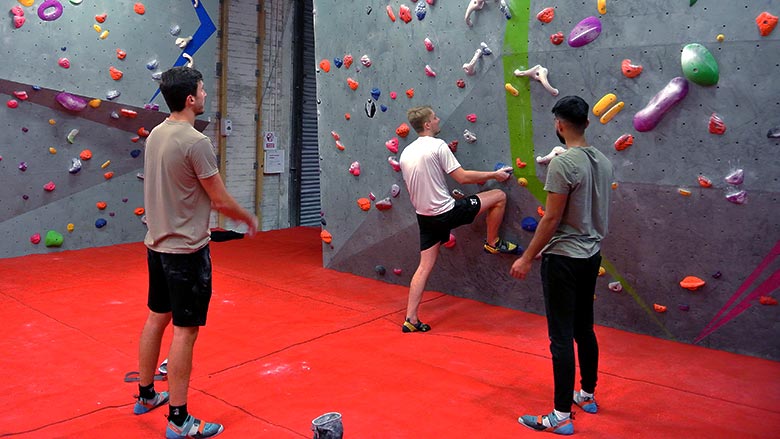 Don't worry if you've never climbed before, Danny, a member of the staff, said that you could go to the gym for a 80-minute 'give it a go' session at the cost of £18 per person. The instructor would always be with you and all the equipment would be provided.
Otherwise, if you are a more experienced climber that wants to train regularly, you can benefit from a membership. A £55 a month membership is available for adults as well as discounts for students and under 18s, which is £45 a month.
Are climbing gyms safe from COVID?
Danny said that they had worked hard to comply with government guidelines. They had minimized the capacity by a lot, introducing an online booking system that allows them to not exceed a certain number of users, they used thermometers to measure temperature, at the end of every session they wiped everything down and that hand sanitizers can be found everywhere.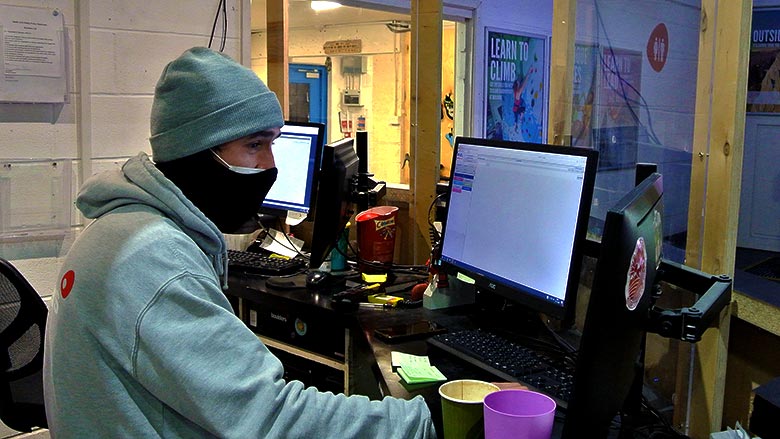 I recommend everyone to give it a try, you won't be disappointed, and if you forget your post-workout snack don't worry, you can find a good slice of cake at the gym cafe to recover your lost energy.