Take a cave diving adventure this summer and discover the secret Welsh underwater world, another way to appreciate Wales.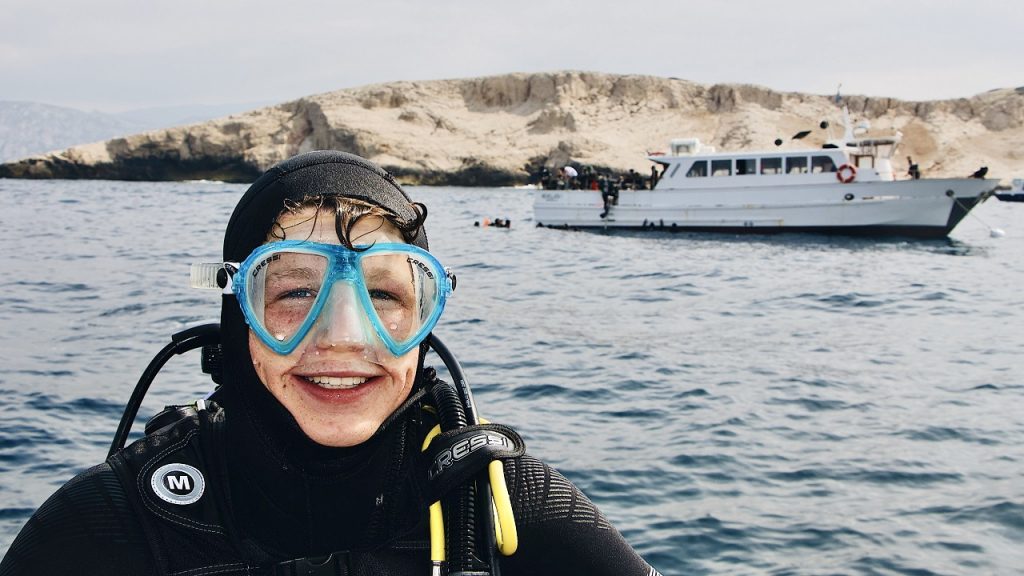 Carefully swimming in the narrow mine caves, tiny rock and iron filings levitated up around us. The old mining trolley that transported rock was stuck on the track within a few mining tools that looked like they were still working. But a few groups of fish had already taken over this territory; they glared at us as if saying "Your humans are passed now."
As the diving depth increases, the eroded landform of the rock gradually unfolds. Many pieces of mining equipment had grown into one body with the nearby rock wall. Some thick bricks and tiles had become the little grains of sand and shimmering shells. 
I held the safety rope with my left hand, a thin rope on which all the divers relied to judge the direction. I was holding the flashlight with my right hand, trying to control my trembling and follow the footsteps of my teammates.
"Differ from ocean diving, I know I may see creatures and sights in the sea that I haven't seen before, but they are all known to humans. In cave diving, however, we may find ancient rock formations that have never been seen before or touched by humans," said Christi, an experienced diving instructor from Scuba Schools International (SSI).
"Recreational cave diving is a type of extreme sport that requires a certain level of qualification due to the dangerous risk involved," said Christi. "Sometimes we're not 100% sure what is in a cave, and sometimes accidents happen during a dive. It is essential to have a certain diving ability.
"But that's exactly what makes it so fascinating. There is so much area covered, so much that we don't know."
Dinas Silica Mine, located in South Wales, was abandoned in the 19th century and was gradually covered with water. It is one of the most popular cave diving spots in the UK and many trainee diver's first-time dive. We took the train from Cardiff to Aberdare and then drove for about 15 minutes to Dinas Rock. After changing into our equipment in the parking lot, we slowly approach the cavern, arranging the tow rope from a small opening in the deepest part of the cave. Then the exploration began.
Keeping balance as well as overcoming the fear of darkness and claustrophobia are the main enemies of cave diving. Because divers can't talk underwater, it's important to stay alert, watch teammates' hand signals and keep a good mindset.
I certainly failed in the beginning. Not a single ray of light in the cave; deep, dark water packed us. My heavy breath drained out the oxygen tank and tried to break it, but it was immediately swallowed. I can hardly see my diving companion in front of me. "Damn," I whispered, not really saying it, otherwise I'll be choked by the cold water. 
I must be sweating I think. If we were on land, you'd see my cold sweat falling off drop by drop. But in this rock shelter, the water has swept them away and left me with fear.
Looking towards the front is my little trick. Simply light your heading with the torch and relax your body in the water. Or follow these small fish with blue and white stripes' steps moving your flippers. Just like that, I slowly eased my fears and began to enjoy the ride.
"That was amazing," said Yi Mei with irrepressible excitement after we got out of the water. He was one of my companions and a semi-professional diving enthusiast with extensive experience. He said: "At first, I was worried. The space in the cave was much narrower than I thought, so I tried very hard to adjust my body to maintain a good balance, and the visibility here is much lower than in the sea. But I'm so glad we did this new challenge. It's worth it!"
"People who have never dived and can't swim can also learn this skill. Dinas Rock is a good starting point," said Thomas, a local professional diver from Wales. He was one of my diving buddies for the day.
Usually, one week is enough to learn relevant skills. Simply sign up for a diving course for yourself at an internationally qualified scuba school or organisation such as SSI and PADI through their official website. Courses consist of a theoretical test and practical diving skills training at five different depths.
Once you achieve a certification, you can begin your cave diving exploration or continue to boost your professional diving skills.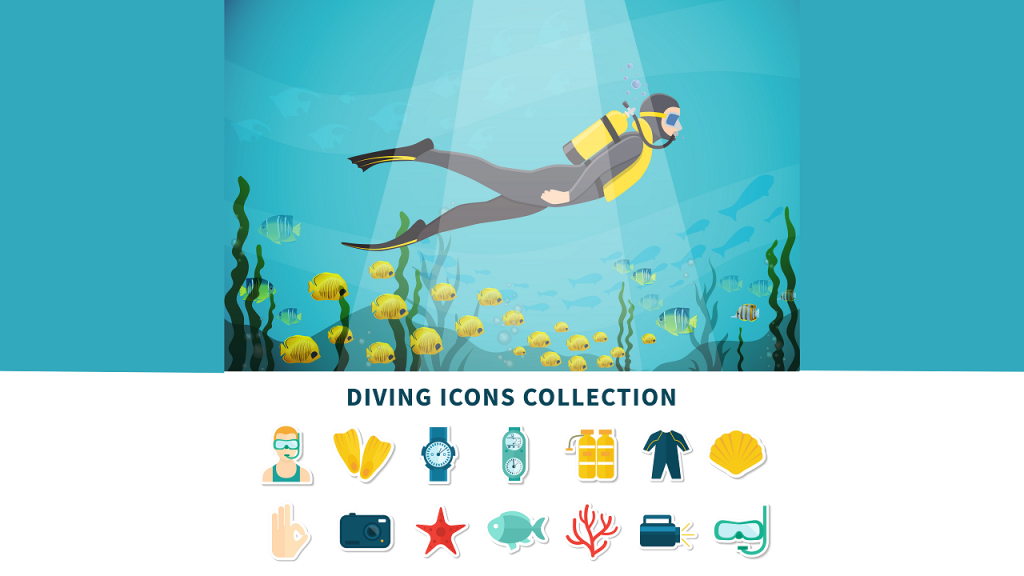 After that, you just need to locate a qualified dive club where you can find a professional diving buddy to lead you. According to Thomas, you can borrow the necessary cave diving equipment there, such as a cave diving mask, stiff fins, a dry suit or wetsuit, and a flashlight.
"But the benefits of these certificates go beyond this activity," said Yi Mei. "With it, I can go diving as often as I like on every beach I travel to, without having to repeatedly pay for expensive dive experiences."
"This freedom broadens my world," said Hailey Zhou, a student from Cardiff University who took part in this trip. She is an international student who has lived in Cardiff for three years. "Even the places near home are full of exploration value for me now. Having lived in Wales for three years, it is the first time I have known the other side of it."
Five dive sites in Wales according to PADI:
More suggestions for your first diving: