The public is divided as Covid restrictions in England end this month, but Wales plans to change only a portion of its Covid laws.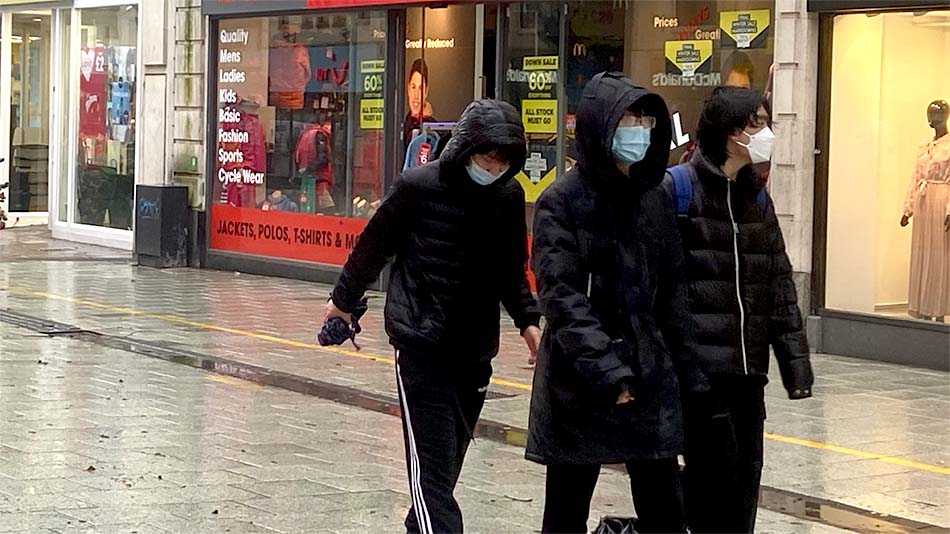 The Welsh government announced changes in some, but not all, of its remaining Covid related restrictions after the descent of the Omicron phase.
Prime Minister Boris Johnson has signalled for all restrictions to end in England later this month, including the legal requirement to self-isolate for those who test positive with Covid. The reactions from the public about potential changes in Wales have been divided.
Emma Sandrey, Cardiff Liberal Democrat Councillor for Pentwyn, described the possibility of restrictions ending as "a bit of a shock", while Anna Brees, a founder of the AVP Remain Free campaign, said it would come as an "enormous relief."  The AVP Remain Free campaign was created to connect local businesses that are opposed to enforcing health passes and restrictions with like-minded clients.
"I think it's always been doubtful as to how effective the Covid pass system has been because I think it was predicated on the idea that people who are vaccinated can't spread the virus when it actually turned out that they can," said Sandrey, who believes the scraping of Covid passes will be good for businesses.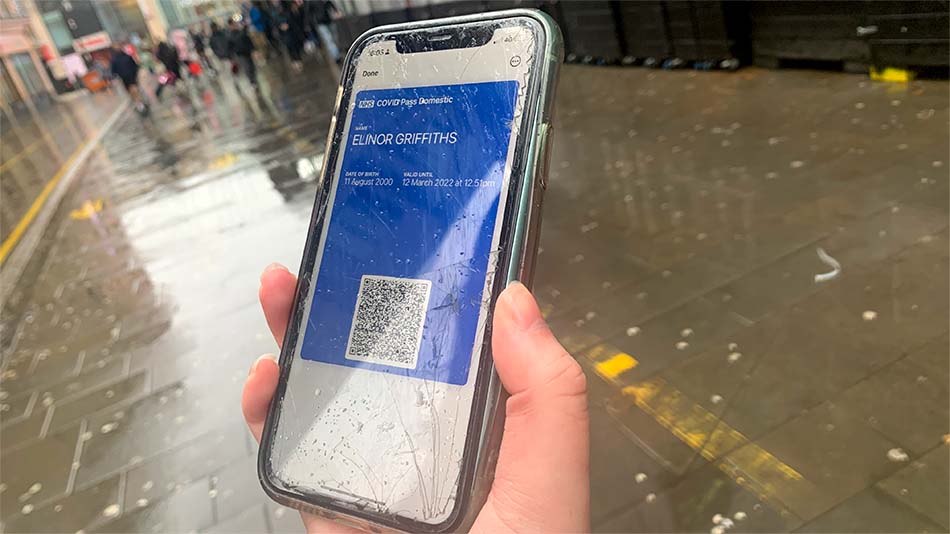 However, according to Emma Sandrey, while there is an element of people having to learn to live with it, there are various interpretations of what this sentence means.
"Some people take it to mean that we should just live with it and not make any changes. My interpretation of living with it is taking the necessary precautions when they are necessary and recognising that we can't just let it get out of control," said Sandrey.
Anna Brees said that Covid restrictions have had many knock-on impacts on society, particularly on the mental health of children and staff shortages in businesses. "I think everyone is just desperate for it to return to some kind of consistency."
"I think it's difficult for some people to accept that after such a long time living with these restrictions, that they are actually over," said Brees.
Brees also said, "I think psychologically, it is a bit strange and something we have got used to because it's been going on for such a long time, but I very much think that the direction of what's happening in England should be followed by the dissolved nations."
Leaving Covid restrictions behind will be challenging for some people, on the other hand, especially for those who are immunosuppressed or immunocompromised.
"There are so many people for whom going back to normal and just living with it is not going to mean the same thing as it does to someone who is in pretty good health and doesn't have much to worry about so it's a difficult thing," said Sandrey.
Dalila Tremarias, 34, from Cardiff, has had lupus since she was a child, a condition in which the immune system targets healthy portions of the body, causing joint pain, rashes, and excessive fatigue.
Tremarias expressed her concerns for the relaxation of Covid laws and said she would feel safer knowing that there were some levels of control. "I understand that there is no zero virus possibility but that doesn't mean we shouldn't have infection control as we have had for so many other viruses as well."
According to Tremarias, "it was quite difficult from that point of view, mentally and physically because you have to know how to manage the condition that is affecting your body."
"Knowing that it wasn't safe to go to hospital or that they were very busy, it affected me and changed the way in which my condition was monitored and how safe I would feel if I had to go to hospital," said Tremarias.