Newydd's community regeneration project, Hapi has expanded to Cardiff to also benefit those who don't live in their homes.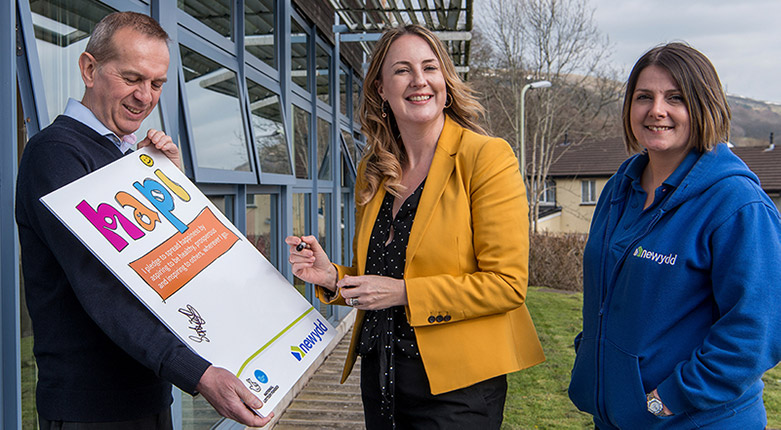 Cardiff and the Vale residents will benefit from projects to improve the health and nutrition of some of the deprived areas of Wales.
After its success in Rhonda Cynon Taff, Hapi (healthy, aspiring, prosperous and inclusive) Cymru launched in Cardiff and the Vale of Glamorgan last Wednesday. Hapi works with the community by delivering free activities focusing on food and nutrition, physical activity, emotional wellbeing, and education training and employment.
"There are so many people who have been part of the programme who have said it has been genuinely life-changing," said Rachel Honey-Jones, head of Community Regeneration at Newydd Housing Association.
"Health and wellbeing, it's not a one size fits all, if you're having low-level mental health issues getting out into nature and doing physical activity has been proven by science and research to support your mental health," she said.
The initiative has helped those such as 'Babs'. Who is blind and takes part in a sensory impairment drop-in scheme. Before the group was set up she would never leave the house or speak to anyone apart from her children. She felt like there was nothing there for people with sensory impairments.
"Hapi is the right name for this project because it does just make you Happy," she said.
Newydd was very keen to move into Cardiff and the Vale of Glamorgan as it is where over half of their homes are. The area is not seen as a deprived area in terms of the indices of multiple deprivation as there are affluent farming communities in the area.
"You have Barry bang slap in the middle of the Vale of Glamorgan, which is an area of high deprivation, where we have over 1,500 homes that we own," said Rachel.
Research in 2015 showed that there were higher numbers of households with income levels below 60% of the Great Britain median income in the southern areas of the Vales of Glamorgan, particularly in Barry.
The previous Lottery Community funding for the initiative only covered the Rhonda Cynon Taff, so Hapi weren't able to support tenants in Cardiff and the Vale of Glamorgan. The National Lottery Community Fund distributes over £600 million each year to communities in the UK with money raised by players of The National Lottery.
"I started looking for other fundings and Cardiff and Vale University Health board made complete sense because they've got completely the same outcomes and requirements that we're looking to do," said Honey-Jones. "Improving people's lifestyles and lifestyle choices."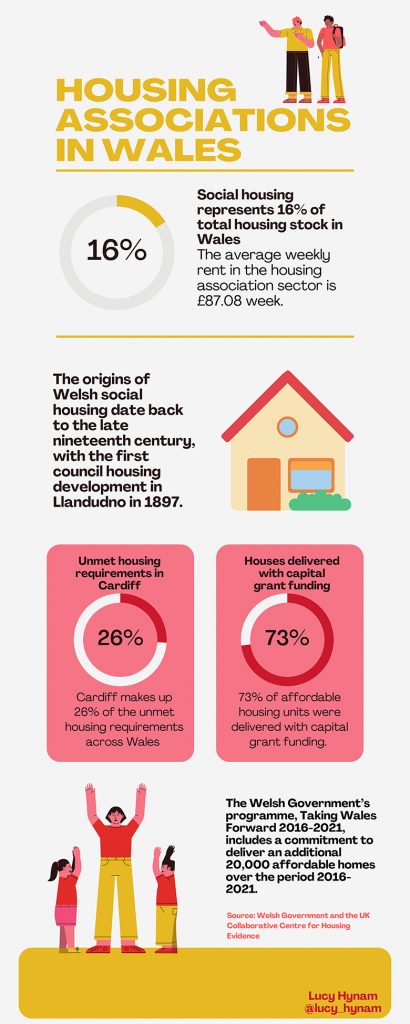 Although Newydd funds the project as well as applies for funding from The Lottery and Cardiff and Vale University Health Board, all events and documents are branded as Hapi. The Project separates itself from Newydd to make it accessible for anyone.
"If we have activities in that community then it needs to, in order to foster that community cohesion, be accessible for all," said Rachel Honey-Jones. "By it being a 'Newydd' project people may not see that, by it being a Hapi project it takes that away", she added.
By making the initiative separate from Newydd it also allows the project to self-sustain itself. Funding from projects such as the National Lottery Community Fund is only available for a few years of the funding regime, so Newydd aims to equip the community to support each project themselves.
Rachel said: "we always look for community volunteers who are really passionate about the activity they are taking part in, and then we train them and upskill them so they are able to undertake the role an officer might undertake, such as treasury management."
One of HAPI's rugby groups in Rhonda Cynon Taff is an example of this. Hapi no longer supports the group, and they are able to completely sustain themselves.
"You need to talk to people and hear their stories and see how much things have changed."