Loneliness is one of the biggest killers of old people in the UK, but what is being done to help?
People over 60 are now at a higher risk than ever to suffer from mental health issues.
The nature of the virus outbreak means the end of interactions with other peers for many elderly people in 2020 and even forward. Statistics show that over a third population that's aged 60 and above in the UK are suffering from anxiety, a poll by Age UK.
Across the UK, 44% of people aged 60 and over are either uncomfortable or very uncomfortable leaving the house because of COVID-19. 43% of people aged 60 and over say that their well-being is being affected by the pandemic.
Liz, a 73-year-old who lives alone, said: "Some days I try to keep myself occupied but it's hard. I feel really down. Also, not being able to see my grandchildren because of the lockdown. I just wanted to give them a hug."
Merched y Wawr is an institution founded in 1967 dedicated to helping women across Wales. They host online meetings with the elderly to help, effectively offering one-to-one sessions if required.
Their staff members also help the elderly step by step in order to allow them to participate.
Tegwen from Merched y Wawr said: "We'd go through it step by step, even on the night of the meeting. We said 'this is our phone number, any problems just phone us, and we'll talk you through it again."
According to Tegwen, the mental wellbeing of the elderly is quickly deteriorating. For people who have possibly very early signs of dementia or Alzheimer's, the progression has been even more rapid during this lockdown.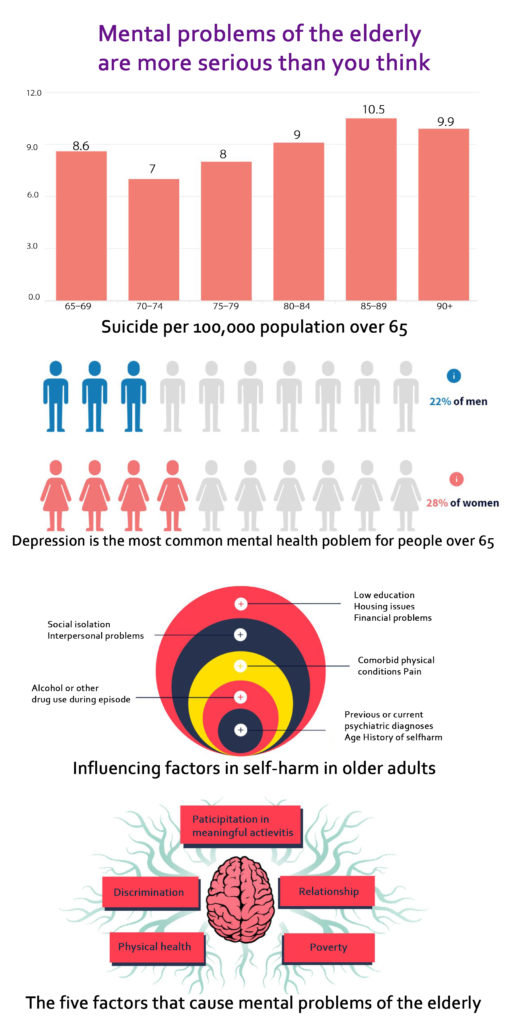 Medicine student Alishba Kashif, who's doing a placement in North Wales, said, "Patients with dementia are coping less as they are housebound and have less social contact. Loneliness can lead to low mood and cognitive decline, forgetting medication, and leading to hospitalization."
But institutions are offering their help where they can. The NHS UK provides a help program called 'Living well in older years', which includes treatment, psychological therapies, and communities-based social groups.
Yet the accessibility of those programs seems to be a barrier for people who really need them.
"We are so fed up with the government announcements. It's all, go to 'www dot'. They don't have the means; they don't even know what 'www dot' means," said Tegwen when talking about initiatives from authorities.
Charities and organisations like Merched y Wawr, Mental health UK, and Age UK are taking action to solve this.
"The hope for the future is that we do rebuild our communities to be stronger communities, to be more caring communities, but they will need to be an investment for that to happen," said Tegwen Morris.