Thousands of runners gathered in Bute Park for the yearly event-MoRunning.

The special charity run-Mo Run made the Bute Park particularly lively in this morning, with runners wearing orange and blue hair bands which represents different groups. Participants are completing their race under the guidance of arrow logos and volunteers.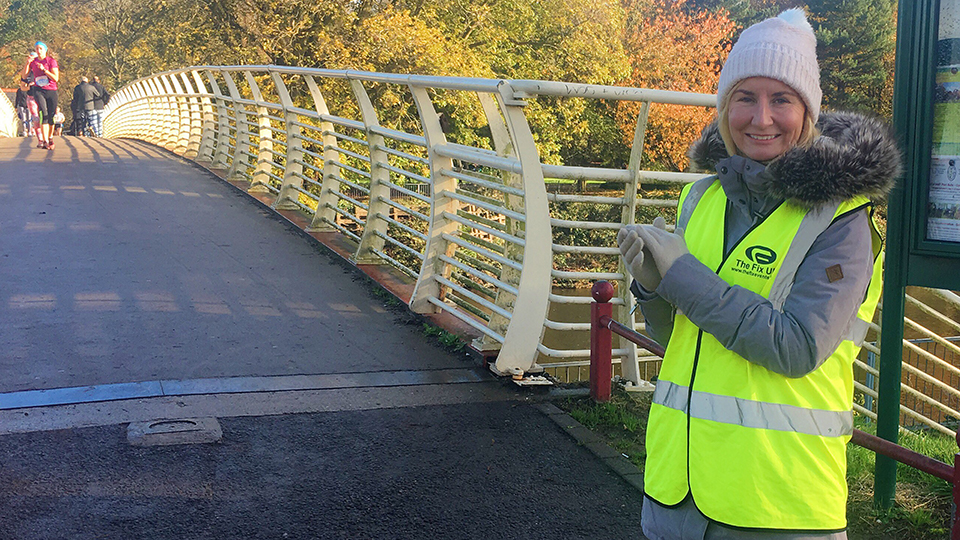 Compared to previous years that only a 5k and 10k long-distance run in this event, the organizers add a mini MoRun to encourage more young people to participate together in this year.
"2017 will be better than ever. The set-up of the Mini Morunning is one of the most exciting changes this year. This 1.5 km Mini MoRun will be held at all MoRunning locations. Because children are our future. We want to encourage them to exercise more." said the Movember Foundation, "and it's the ninth year that this event comes to Cardiff. There are around 2000 runners on the day in Cardiff and the youngest runner is around 3 years old."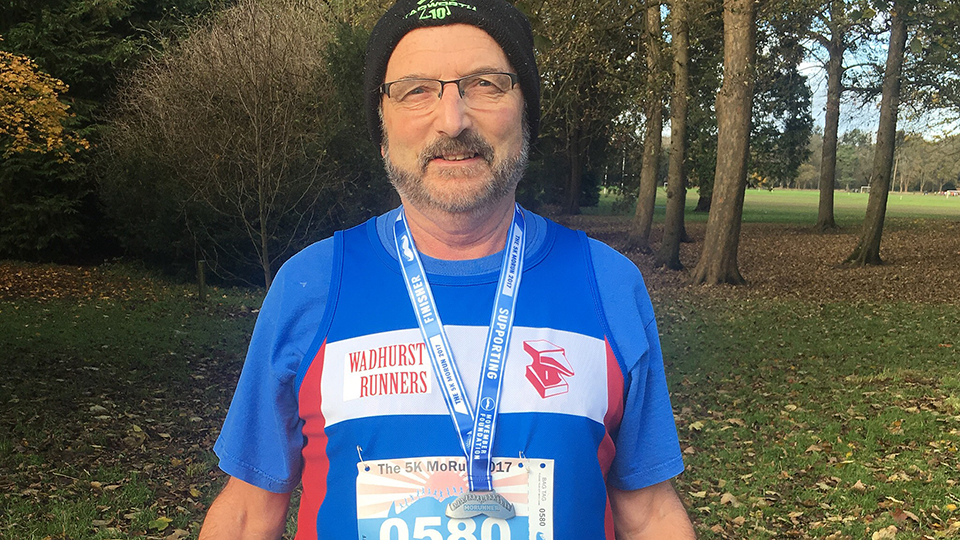 "This is my third time taking part in MoRunning. I'm not satisfied with my record today. But I ran my best record-27 minutes in yesterday's 5K race." said the runner, 71 years old, from Reading." This event is quite meaningful because it is held for donating money to charity. I'm glad to join in."
Mo Running encourages all participants (no matter the gender) to wear beards, whether drawing, growing up or stuck on as the symbol of the sponsor-Movember. Many of them are wearing fancy clothes such as a huge foot or Mario.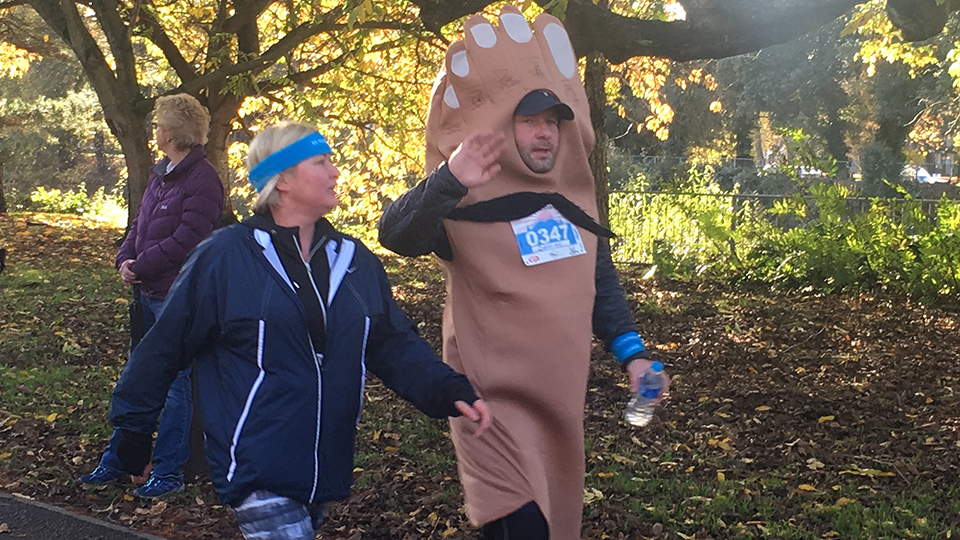 This event also attracts many running groups and companies to join in. These two ladies come from RunDivaRun which is a social running group. It is the first time they take part in the MoRun race. "We've got fun with this and we're happy to challenge ourselves."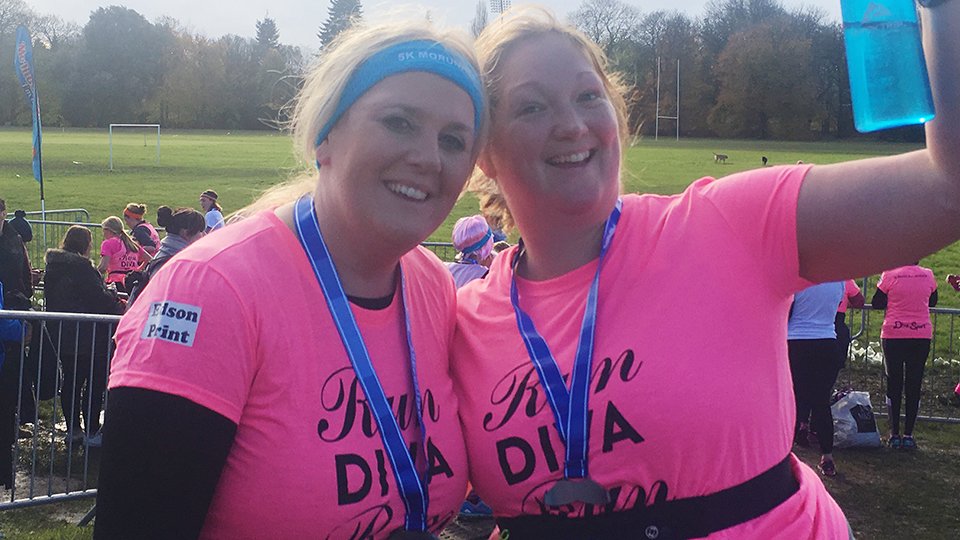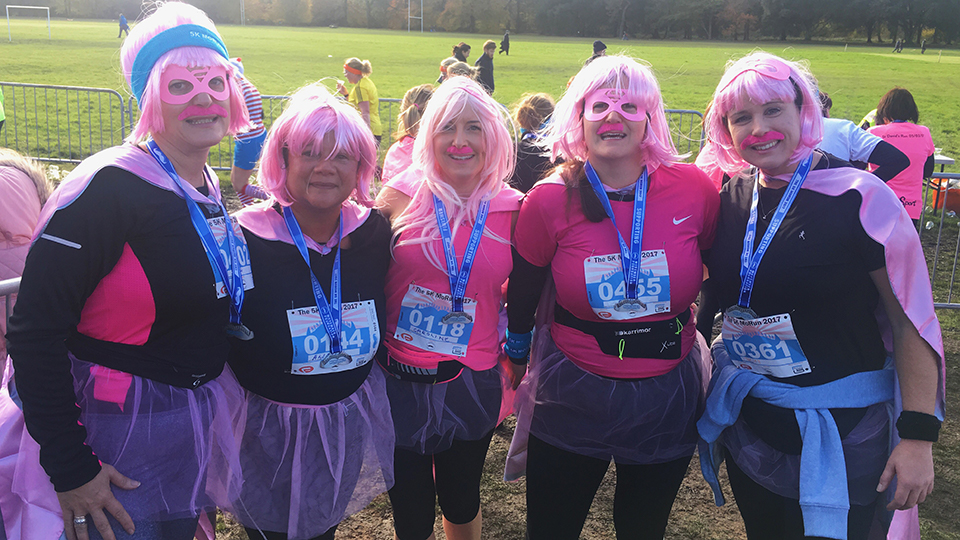 The campaign, initiated by the Movember Foundation which is a global charity, aims to raise awareness of men's health by focusing on prostate cancer, testicular cancer and lack of exercise.
10% of the entry fee (after VAT) from MoRunning will be directly donated to the Movember Foundation every year. They say that the rest of them will be spent on holding the event and on all associated fees.
MoRunning also takes place at locations around the UK including Belfast, Birmingham, Leeds and Liverpool.