Eat Sleep Footy Repeat announce event featuring Welsh football icons for an evening of sporting chat and fund raising.
A Welsh football fan channel will be hosting an evening with two international sporting icons in December with proceeds going to a local dog's charity.
Eat Sleep Footy Repeat has announced plans to welcome legendary goalkeeper, Neville Southall, and current Wales international and Liverpool star, Natasha Harding, to their Christmas party at The Yard, Cardiff on 18 December.
Laurence Mora, co-host of Eat Sleep Footy Repeat, said, "We've gone for Neville because he's a bit of a Welsh legend, he's quite controversial and he's got some great stories. And Natasha Harding obviously because Tash is a fantastic talker, a bubbly character, and a bloody good player as well. We are really looking forward to having them both."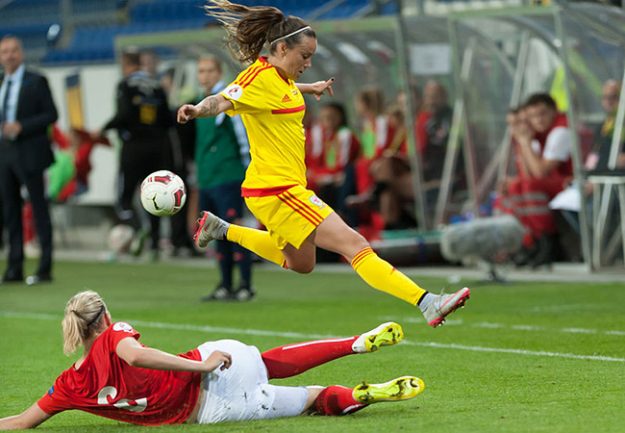 The fan channel stated they wanted to raise money for
'Friends of the Dogs'
because it was Cardiff based and due to the number of dogs that are typically abandoned after Christmas.
A wnaethoch chi ddyfalu Neville Southall? Did you guess Neville Southall? 92 cap/s #ewro2016 @S4C @NevilleSouthall https://t.co/xQa0QMOxEM

— S4C Chwaraeon 🏴󠁧󠁢󠁷󠁬󠁳󠁿 (@S4Cchwaraeon) June 9, 2016

Peter Wilks, a volunteer with 'Friends of the Dogs' charity, said, "I knew he [Laurence] was involved in sports journalism and he phoned me the other day about raising money for the charity. He has always been a good advocate of the dog's home. We're very honoured.
"This is our busiest time without a shadow of a doubt. Anything we get is a bonus, even if we raise a little bit it's nice. Everybody is a volunteer, we've got registered walkers, we just do what we can."
The event will begin at 7pm and will be an evening of Welsh football chat. Tickets for the event are priced at £10 and are available to buy from: https://www.facebook.com/events/942100475937714/.