With Wales just one win away from reaching the first World Cup since 1958 and people's passion for Welsh football has come to a climax, will it inspire more Welsh teenagers to play football?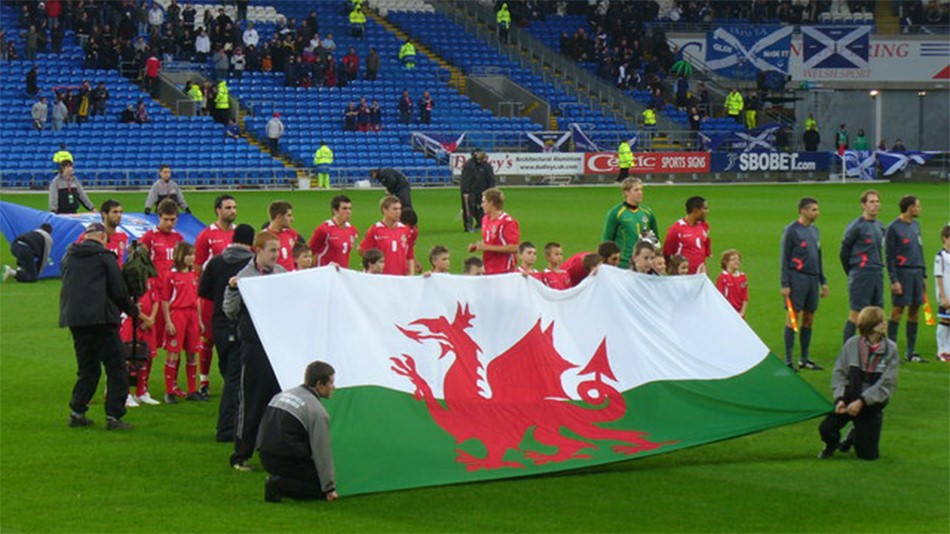 People sat around the bar in their red shirts, raising their glasses of beer and celebrating loudly for Gareth Bales' two spectacular goals: "Wales! Wales! Wales!" Rounds of chants and cheers came one after another.
Last Thursday was a crazy and memorable one for every Welsh football fan. Wales National Football Team beat Austria 2-1 and successfully reached the Quater 2022 World Cup play-off final, just one victory away from their first World Cup appearance since 1958.
One of the fans, Lewis Short, said: "I'm going to be there … I really want to see Wales for the first time in my lifetime and a lot of people's lifetime in the World Cup. And I really think it is why the next generation of people will want to play football. I really feel that this success breeds the next generation footballers and hopefully gives us more success in the future."
Now, not only are the Welsh people looking forward to their national team beating the last rival to book their place in Qatar but behind the triumph frenzy, there is also the hope that grassroots football will flourish in the near future.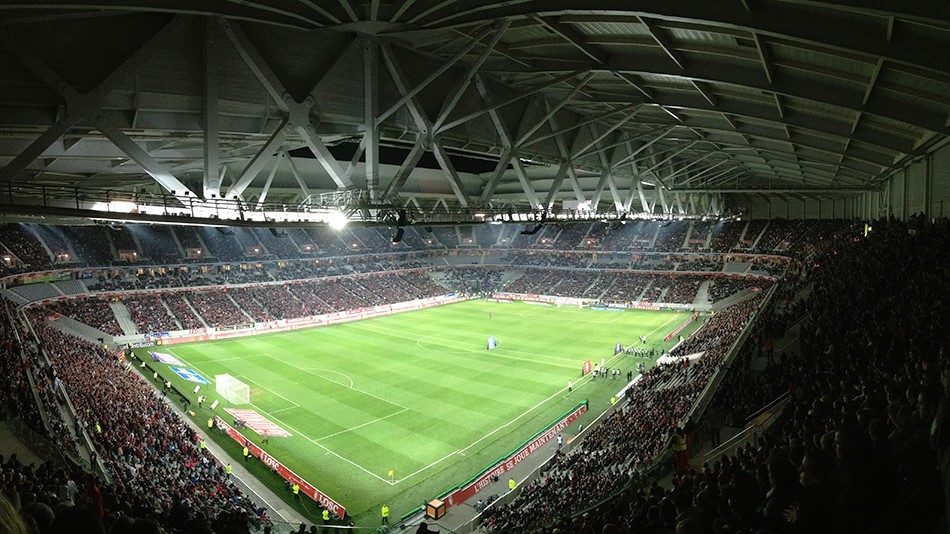 In the stands of Cardiff City Stadium, Caerau Ely Fc Juniors', a grassroots football team watched the game. Its coach and co-ordinator Gareth West with 100 kids were cheering loudly, singing the Welsh national anthem and enjoying every minute of this wonderful evening.
"Every single one of them was inspired by what he/she saw on that football pitch," said Gareth. "We definitely have to be there because it will live in the memory of these children forever. They'll never forget the time that they went to a stadium to watch Wales win against Austria and the atmosphere."
Gareth believed the big step forward Wales take in the World Cup play-off will boost the development of professional football in Wales. "I firmly believe that because of the participation level going up, the coaching standards are going up in Wales, there will be a lot more of these occasions where Wales will be trying to get to World Cup and the European Championship."
Six years ago, Wales beat one of the world's top national football teams Belgium in the quarter semi-final of Euro 2016. It made them the first British nation to advance to the semi-final of a major tournament since England did so at Euro 1996. "Back in 2016, Wales got to the semi-final of the Euro … And there was a big surge in numbers after the 2016 Euro," said Gareth, referring to the growing football enthusiasts in Wales.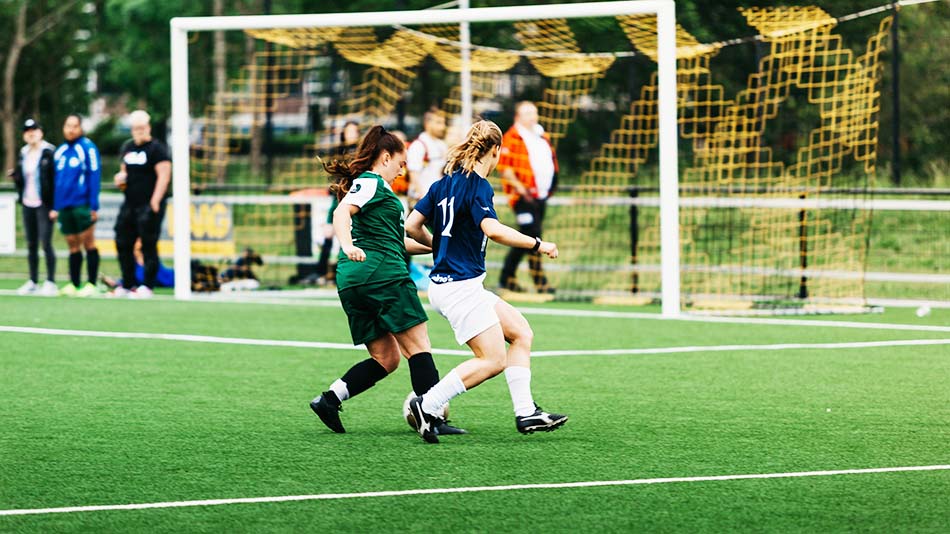 Caerau Ely Fc Juniors said they have been attracted children and adults, who hadn't played football before, to play football.
"When we set the club up we had one senior team playing at a really good standard and there was nothing in between. No kids teams, no female teams, no disability football … So we started to do a community project aimed at children in the area who couldn't access sports," said Gareth. He founded the club when he realised children in this area had few opportunities to play football.
Gareth said children have free access to this community football program which is run by the club's qualified coaches. "This is important because lots of the children particularly in Ely nearly wouldn't necessarily be able to afford to play in teams. Because when you play in teams, ultimately there's a cost involved," he said.
Gradually this community project has grown in size and more children have joined the club's U9, U8, and other teams.
Gareth thought that being involved in a football team isn't just about playing football. "It's about being part of a team, building life skills, building the confidence of young people. I've had parents say to me: 'since my son joined your football team, he's doing really well in school and he's concentrating on his schoolwork more'," he said.
While teaching children life skills, the local community football projects have greatly helped to increase football participation in Wales. "Participation levels are going up all the time. There are more and more demands for places within our club … There are so many children wanting to play now. And I see not just within our club, across Cardiff in general," said Gareth.
On the Football Association of Wales' official website, there is a map of juniors' football clubs in Wales, with more than 500 accredited clubs for people to choose from.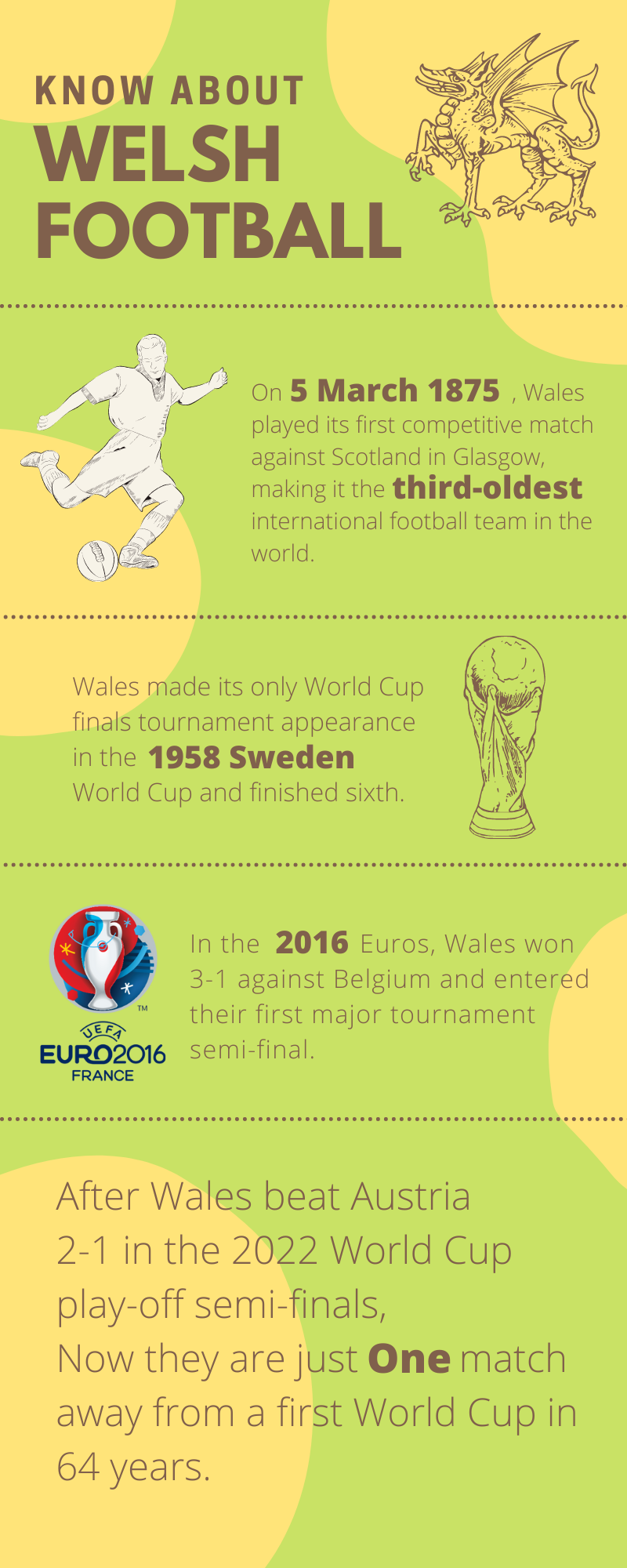 Now, the Welsh National Football Team, which has a very outstanding generation of players, accompanied by a more solid foundation of grassroots football, is on the doorstep of the World Cup.
The only time Wales reached the final stage of the World Cup was in Sweden in 1958, and they were knocked out of that tournament by eventual champion Brazil. Wales came very close to their goal in the 1994 World Cup qualifiers but missed the chance by losing 1:2 to Romania.
"I can remember as a kid going to a game of that size when Wales played against Romania for a chance to go to the World Cup. We had a penalty towards the end of the game but we hit the crossbar, we didn't win that game. But I still remember that game and I was inspired by that game as a kid. So when the chance came to go to [Thursday's] game, I was like yeah we definitely have to do it as a club," said Gareth.
The final qualifier for Wales will be against Ukraine or Scotland, which has been postponed due to the war. Fans are worrying and expressing sympathy for Ukraine as well as looking forward to the final game.