Last week saw the opening of new store Apricot in St David's Shopping Centre, Cardiff. With much other competition during the Christmas, how does this new shop measure up?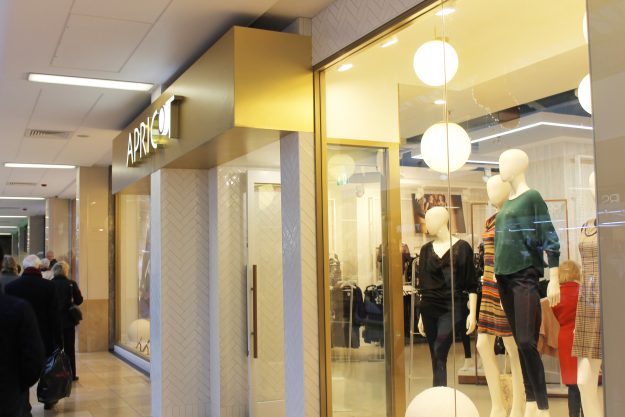 The white and gold colour scheme of the logo catches your eyes and you are tempted to walk through one of the two sets of wide open white double doors with gold handles, welcoming you in. The white walls and mahogany floorboards make you feel at home, as you bestow your eyes upon cosy knits, to the tune of Stevie Wonder's Superstitious.

The neutral colour scheme of Apricot clothing is complemented by the presence of images of models on canvases around the top of the store. This template is only lightly disturbed by a hint of Christmas sparkles from some clothes to the left of the store as you walk in. Stevie Wonder's Superstitious is playing in the background.
You will check the prices, as one does when shopping and see that they lie in the mid-range and are not synonymous with those of Primark, by any means. With a black and grey poncho going for £22, a purchase is not for everyone. You may decide to try on an item of clothing, to ensure that at such a price, your purchase is really worth the money.
The small boutique offers 4 dressing rooms. A member of staff will show you to a free fitting room and if you need any help, they will be there to offer this, asking at reasonable intervals if you are OK. You are made to feel comfortable with a stool available and somewhere to hang your clothes. You can rest assured there is no need to rush through trying on your clothes, to free up the room for someone from a massive queue of people. You will be asked upon exit, how the clothes were for you.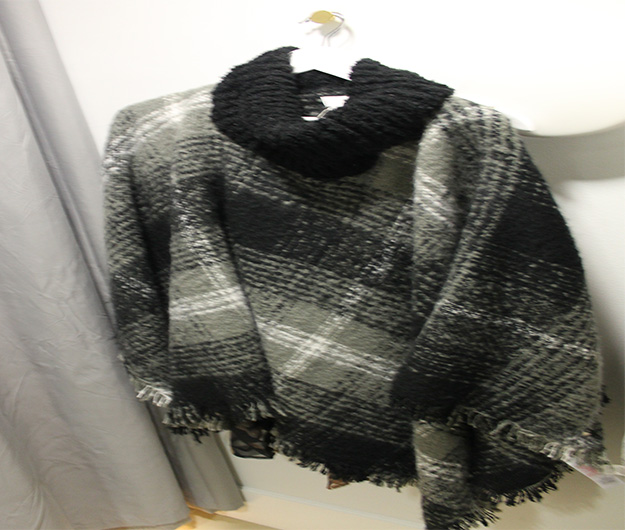 If you do decide to purchase the clothes, you will make your way to a counter hosting 2 tills, restoring the homely feel. A sign explains refunds and exchanges are accepted within 14 days of purchase, except on Boxing Day.
Your calm shopping experience will have fooled you into thinking it is not Christmas shopping season.