More than 250 residents sign petition to help end anti-social behaviour
GATED lanes could solve the problems of fly-tipping, burglaries and anti-social behaviour, according to two Llandaff councillors.
Sean Driscoll and Philippa Hill-John have submitted a report to the Cardiff Council Regeneration Team asking for gated lanes to be installed.
The problem was "a blight on our community", said Coun Driscoll who thanked council enforcement officers for their work clearing the rubbish, but emphasised that there was "more to do".
The report includes 18 pictures of fly-tipping incidents along Fairwater Grove East and West, and Bishop's Walk.
It also details police reports of burglaries and letter of support from South Wales Police.
A petition calling for gated lanes in Llandaff has gained 256 signatures – for those living along the lanes, the issue is particularly acute.
"My children, husband and I use the lane multiple times a day," said Sarah Pryor, 45, of Fairwater Grove East.
"We see rubbish, cans, smashed glass and dog excrement on a daily basis. I've also felt uneasy having to pass people hanging round the lane after dark."
"Gates would not only reduce or eliminate these problems, but could increase the sense of community … allowing us to take ownership of the space, tidy it up and let the children have a space to place safely."
Mrs Pryor suggested that the new gate on Fairwater Grove West had reduced incidents of fly-tipping and anti-social behaviour "to nothing". She is hopeful that a gate on Fairwater Grove East would have a similar effect.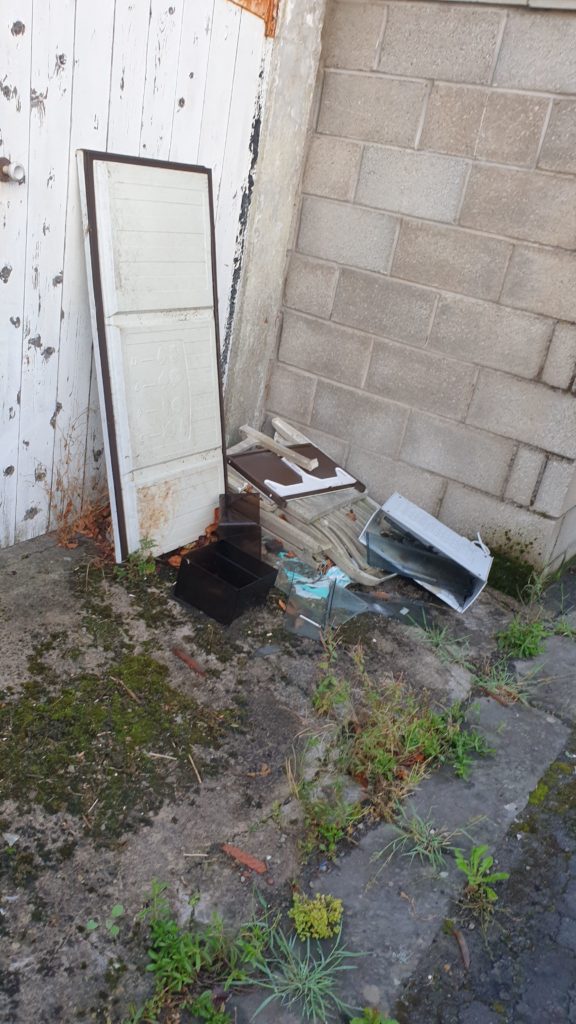 However, not everyone is in favour of introducing gated lanes. A Facebook user who lives along Fairwater Grove said that despite the fly-tipping, they "really don't want gates" .
They feared that "the lane will be used much less if gated, problems won't be spotted, and it will feel less safe as a result," and described a "mountain of rubbish" by gates in other parts of the city.
There are currently two active gating orders in Llandaff and 76 across the whole of Cardiff.
Earlier this year, St. Mellons' volunteers collected 63 bags of rubbish from Train Park in just two hours.