William Williams wanted to honour his fallen comrades but was only expecting his family to attend
A local veteran led an impromptu Remembrance service last Sunday after his grandson rallied residents to come out in support. William Williams, 90, informed his family on Saturday that he "was on parade tomorrow", inspiring grandson Matthew, 32, and his wife Jemma, 33, to put out an appeal on Facebook.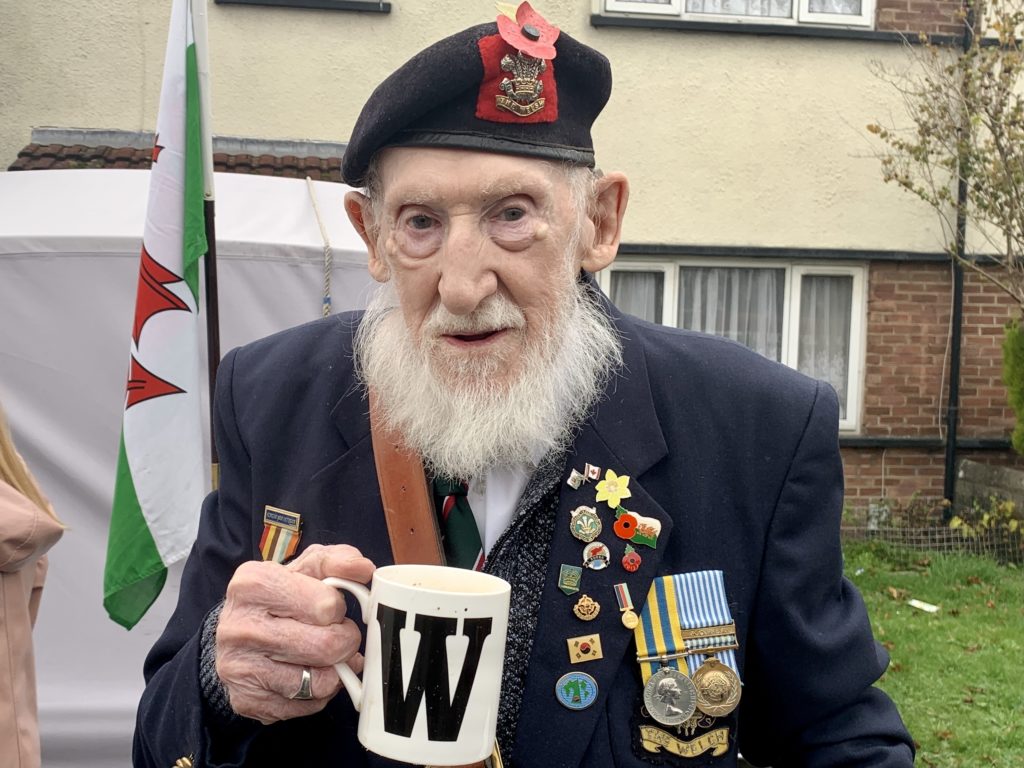 Matthew said: "I just thought he deserved some recognition and appreciation for his service. He's given up most of his life, he fought in Korea and is still using his time to honour the fallen and current service soldiers of her majesty's forces."
Following the overnight Facebook campaign, a huge number of people came out to support William at the end of his driveway on Bishopston Road. Firefighters from Ely Fire Station even joined the socially distanced tribute.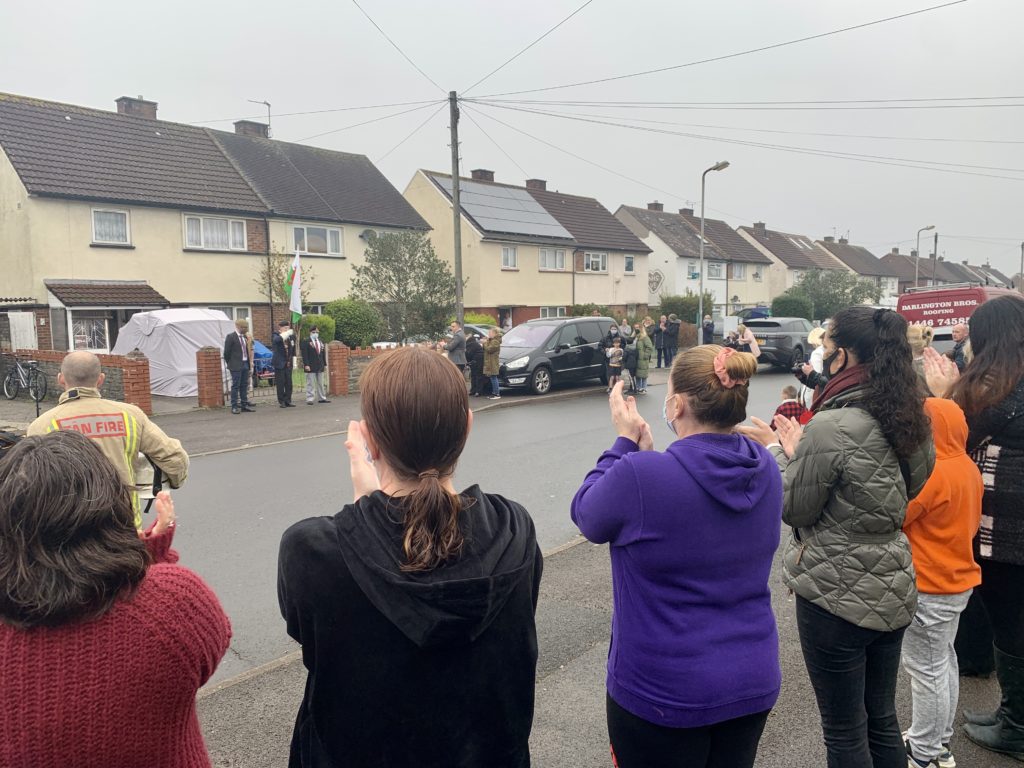 "It was a big surprise," William said after seeing how many people came out to support him. His wife Gloria, 84, said: "We've been delighted that we've had so much support from neighbours and friends. For the fire brigade to turn up has been the icing on the cake."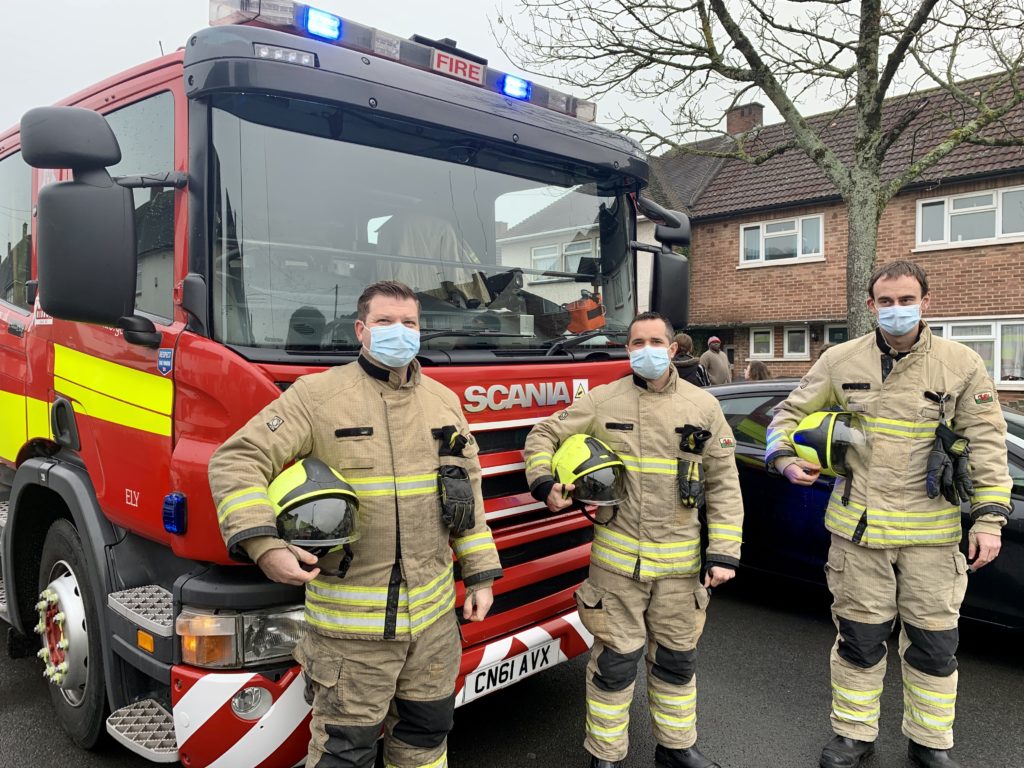 At 11am, William stood to attention at the end of his driveway, bearing the welsh standard. The Last Post was sounded and a two-minute silence was observed.
Being a standard-bearer is considered an honour in the military, especially when on parade. William has been a standard-bearer at the Wales National War Memorial for the last 30 years, only missing it three times when he was on duty protecting the Queen in London.
Originally from Whitchurch, William is a veteran of the Korean War 1950 – 53, where he was a wireless operator in the Welch Regiment. 33 men from William's regiment died in the war.
William actively supports his former comrades and has standard-borne in services held for Korea-veterans on the island of Crete.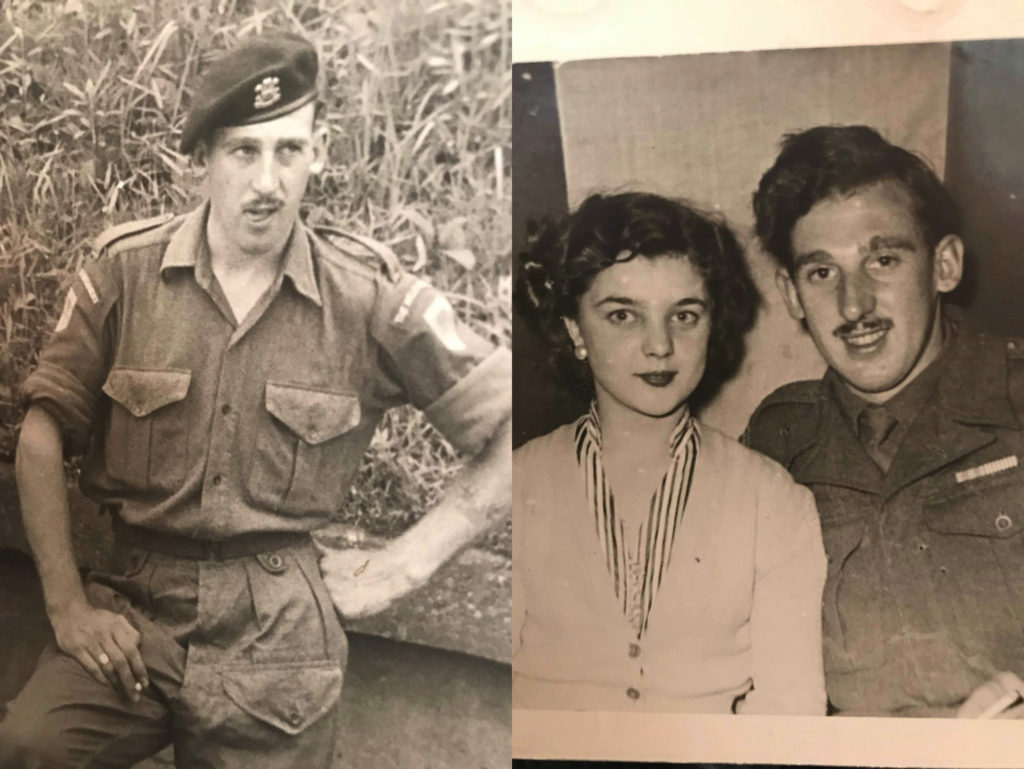 William and Gloria's last living son, Matthew's father, passed away earlier this year and the couple have outlived all of their four children. William was surrounded by family on Sunday though, with three of his grandchildren and his seven great-grandchildren attending the parade.
William's parade raised £200 for charity, which has been donated to Help for Heroes and The Royal British Legion Poppy Appeal.