2020 has been a tough, uncertain year and everyone has had to adapt in one way or another. But, one group in Penarth has stood out in their effort to bring their community together and help those in need.
Helping Hands is a community support group that was called to action when the coronavirus pandemic swept across Wales.
The work they have done this year, and the growth of the organisation in such a short amount of time is amazing and demonstrates how a local community help one another in dark times.
Humble beginnings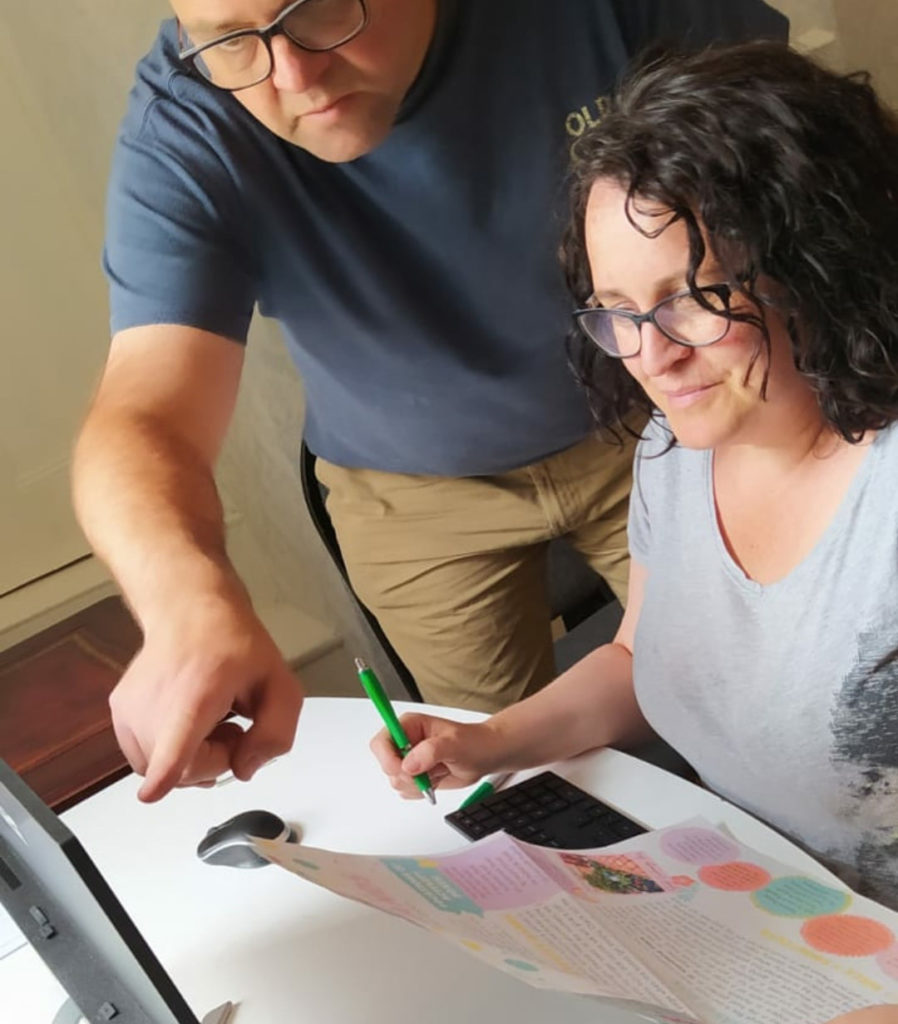 "It's been really nice to do something within the community and get to know people that I would never have met."
Kathryn Easthope founded Helping Hands by starting a Facebook group asking if anybody needed help in Penarth during lockdown. Nobody could anticipate how this would then grow to become a group with 450 active volunteers, or the extent of the work which Helping Hands would go on to do.
"I thought although I look after my mum, I was thinking it would be awful if she didn't have anyone, I just thought I'll make a group on Facebook and just see if anybody wants to help within their street and that was all my intention and within 24 hours, I was like I've started something, but I don't quite know what I'm going to do."
After the overwhelming response, Kathryn needed a base of operations and Rowley's Jewellers in Penarth were willing to accommodate.
"It was wonderful when Petra [the owner] said we could use the shop and I thought just a few would come by, well it was just queues and queues of people, it was constant throughout the day."
Details were taken from each volunteer to see where they lived and which area of Penarth they could help, Helping Hands hoped to cover the whole of Penarth. Leaflets were distributed all across the town with details of how vulnerable people could get in touch.
Within three weeks Helping Hands did exactly what they intended by covering the whole of Penarth, with the exception of areas that already had similar groups established.
The work that volunteers carried out ranged from delivering shopping and prescriptions, returning library books, dog walking and also a befriending service where anyone who felt lonely could speak to a volunteer about anything they wanted.
"Now and again, I put out a call to volunteers and ask if anyone has any really nice experiences and I think the most touching one was a volunteer was talking via phone to a neighbour, and the neighbour had just heard that he got all clear from cancer, but he had nobody to talk to and being able to speak to this volunteer and he was crying, and the volunteer was crying, and I just thought that has made such an impact."
Helping Hands don't only help their neighbours, but they have also made care packages for hospitals, hospices, care homes and unpaid carers all across Penarth.
"It's just an expression…,of you are thought of because they do get overlooked."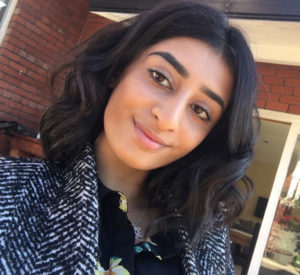 "I finished school early and had nothing else to do so I was like let me know what I can do and then it actually worked out I ended up speaking to Kathryn more than any of my family"
Zoya is an 18 year old law student, she has worked very closely with Kathryn in Helping Hands.
Zoya handled most of the social media by controlling the Facebook group and messaging volunteers, she also wrote a newsletter for the group and helped create activity boxes with books and boardgames like this one: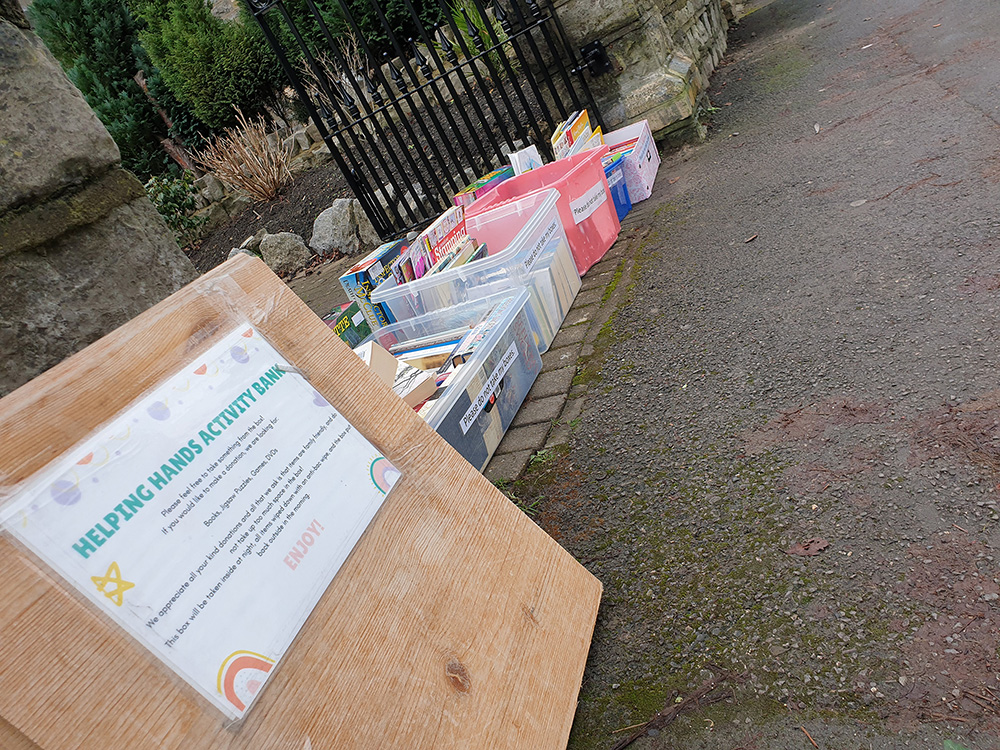 "During summer we had over 20 actually in Penarth with books, boardgames things like that."
Like most, Zoya was also blown away by the growth of Helping Hands over the past year.
"It was crazy because I'd come out the house and there would be people just waiting there getting books, and people would come every other day to get books from our house or to collect the newsletter every three weeks it was crazy," she said.
When speaking to the rest of the Helping Hands team they stated the importance of having a young person as part of the team, especially when it came to managing social media.
Post lockdown beach cleans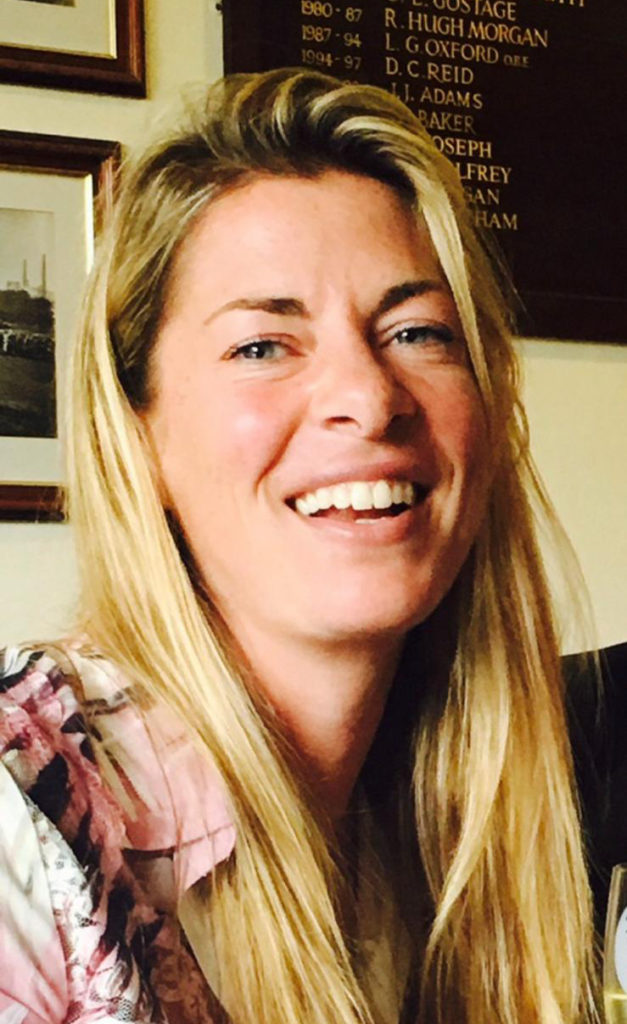 "I was really interested in what they were doing for the community in very difficult times, I thought what a great thing to be involved with."
Kath Fisher is a police officer who organised three beach cleans in the summer after the initial lockdown, when we were allowed to enjoy some time outside.
"I saw a notice that they were speaking about doing a beach clean, I know a bit about the coastline and the tides, so I volunteered to organise the beach clean.
"In the summer the weather was getting better, we could be outside and be socially distanced whilst we were doing it.
"We were never in despair of how awful it was, there was glasses and plates and that's inevitable really, but it was nice to see that some of those were biodegradable anyway and there wasn't a vast amount."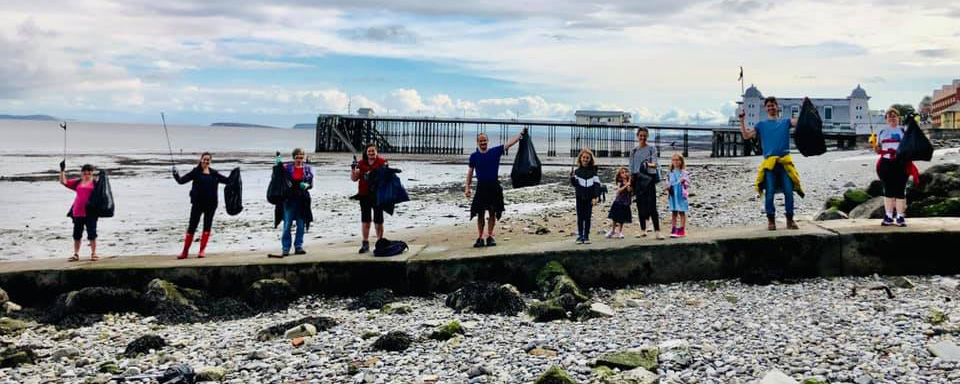 The social side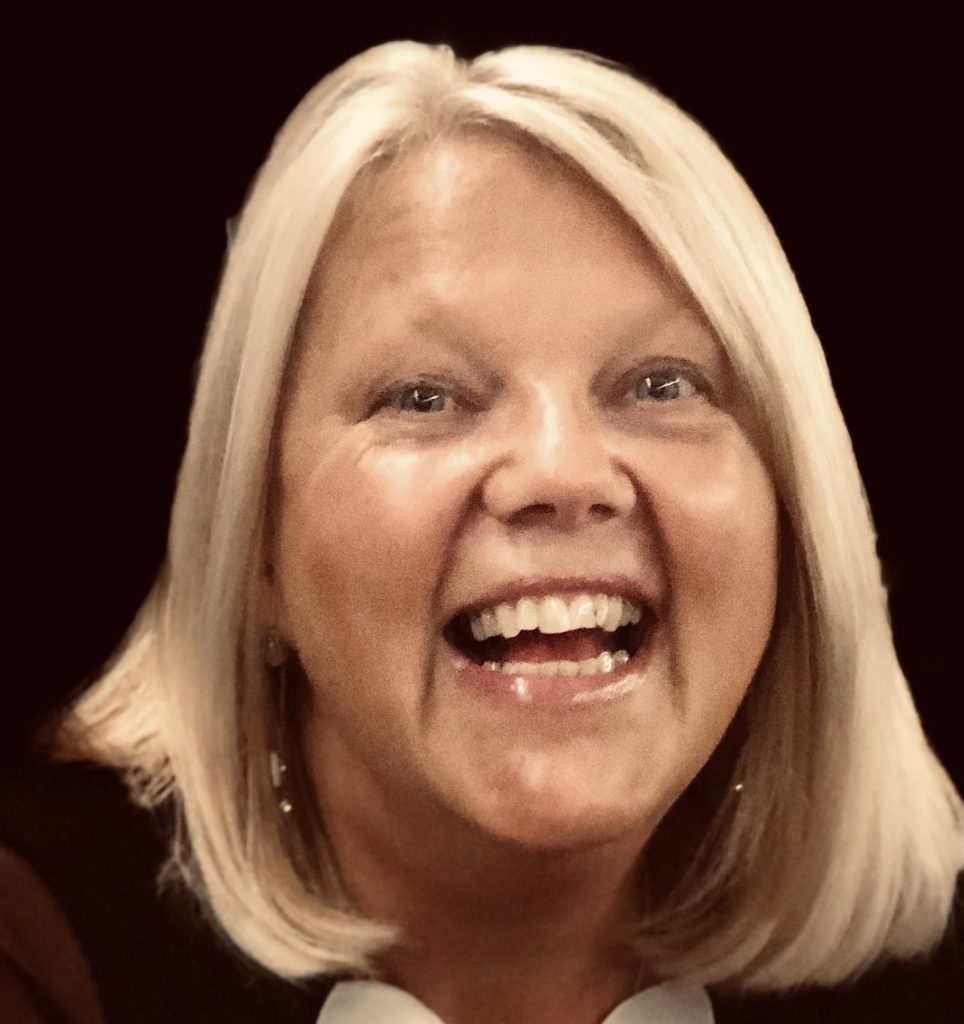 "It's nice to think you can make a difference and how appreciative people are of the help that you give them, that for me is the real sort of buzz of it. Even if you're only helping one person for that one person it makes a big difference."
Caroline mostly spoke about the befriending service that Helping Hands provides and how the group feels social requirements are just as important as delivering essential items.
The service entails volunteers calling people who have to isolate and may feel a bit lonely, more often than not it is people who may be a bit older and not be as connected through social media as others.
"A lot of the requests that are coming through at the moment are about that as much as helping with shopping or prescriptions.
"I know we've put a couple of them in touch with each other as well so not only do they talk to a volunteer, but we also know where there are a couple of people who perhaps have similar interests or similar things in common.
"We are very much driven by what people want to do rather than what we think we ought to do."
This statement really highlights what Helping Hands do, it's not just about delivering essentials but it's about community, and the social element is just as important as making sure people have food and medicine.
The future of Helpings Hands
Kathryn has some big ideas for the future. Helping Hands are well on their way to becoming a constituted group, which means they can then apply for grants and Kathryn is very excited for the potential that this has.
She hopes to set up a meeting place for the elderly people in the community once the pandemic is behind us.
"Although we have some places in Penarth all of them, that I'm aware of are religiously affiliated and it would be nice to just have somewhere where they can go once a week."
Additionally, she wishes to organise classes for people with additional needs as she believes Penarth is lacking such an institution.
"It would also be lovely if there was something for them to do, be it an art session once a week or learning to do something, my sons got loads of additional needs so it's something I'm passionate about."
The growth of Helping Hands and the work they have managed to do this past year is truly inspiring, and this is just a snapshot of all the projects they have undertaken. For something as simple as a Facebook group to snowball into a network of 450 volunteers who have helped their neighbours, hospitals, hospices and carers across the whole of Penarth is incredible.
"All I can say is, honestly now it is not down to me, the people in Penarth have been amazing, it sounds like we've done a lot, but none of this would be possible without the volunteers, so they are the ones that have been amazing."

-Kathryn Easthope