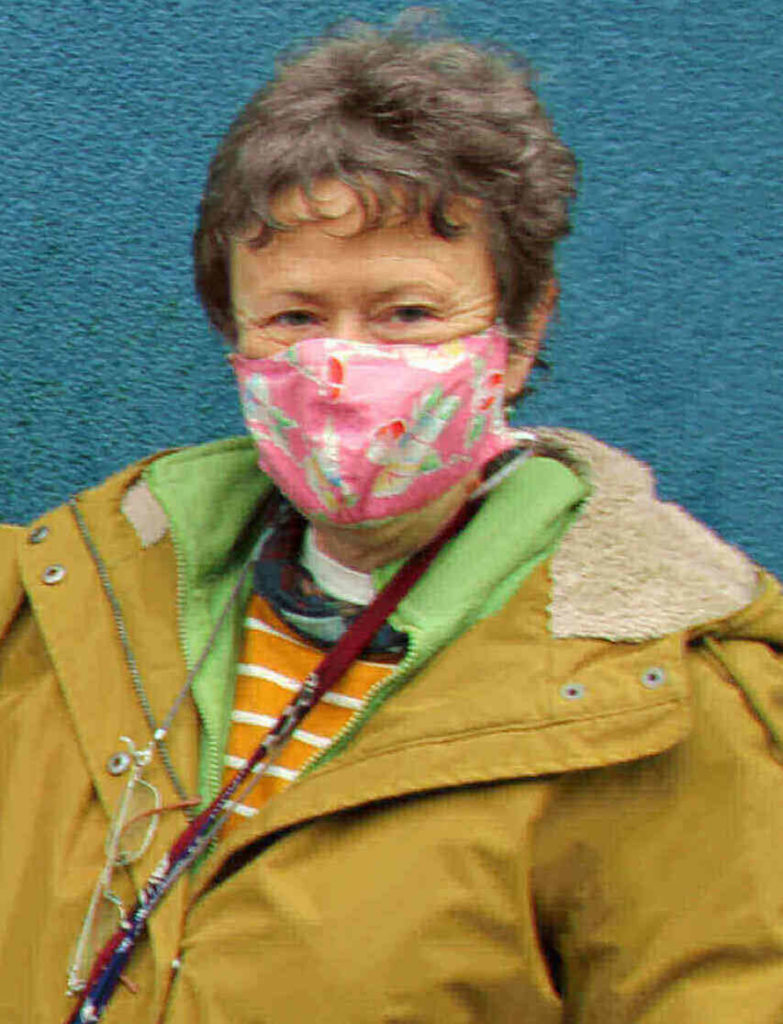 There are three layers in a quilt.
A base layer. Fluffy wadding. And a beautiful top layer, sewn with love and dedication. To 64-year-old Alison Holmquist, the founder of the Cwtch Quilt group, the gift of a quilt is precious and personal. It provides comfort to children at the Noah's Ark Children's Hospital (CHfW). "It's a very special mix of skill and care and time put in to making something beautiful, but it's also about connection," she tells me over Zoom, whilst I ironically experience WiFi issues. Just as the stitches connect and the three layers rely on each other to make a whole, the act of quilting itself is all about forming bonds, according to Alison.
For 23 years, she has taught patchwork and quilting at independent classes and for Cardiff Adult Education. Countless students have come and gone, taking solace in sewing. Two women bonded over the diagnoses of their terminally ill husbands, citing quilting as their therapy. As students learned the art of quilting and left the classes, Alison realised there was more that could be done. "It gets to a point where they've made quilts for all their family and relatives but still want to keep on making them," and so, Cwtch Quilts was born. Alison's neighbour, Avril, who worked at the hospital, facilitated the group, delivering handmade quilts to hospitalised children, from babies in the Neonatal Intensive Care Unit to teenagers suffering with cancer.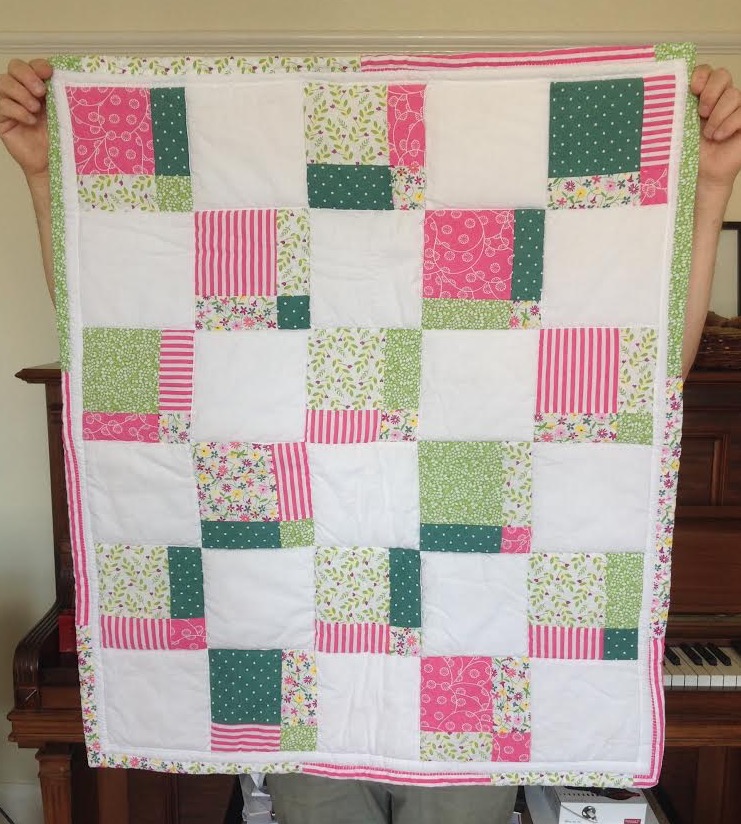 Another use of the quilts relies on the magic of science, and Alison lights up when she speaks about the surprising effect of putting blankets over incubators. "It's totally amazing," she gushes. "Babies who are sheltered from light and noise in incubators actually grow faster. Having a quilt helps them grow. Incredible." Studies have shown that excessive light and noise can stilt a premature baby's growth. By placing a large quilt over the top of the incubator, with arm holes for the nurses to access the babies, they can grow faster.
She tells me countless stories about children who have received the quilts. "You think of children in hospital and you think of little children who have had surgery and they're going to get better. Teenagers with mental health problems are a whole other story." Early in the interview, we both shed an unexpected tear when she tells me about a boy who received a quilt whilst severely mentally ill. "The quilts can be for those who are physically ill but there's also the idea that they can provide some sort of comfort."
Comfort is a key theme. Alison talks about children who were scared of the hospital until they received a quilt. One child, who was gifted a custom-made quilt (a rarity for the Cwtch Quilters) changed almost overnight after receiving one. "They gave her the quilt and it enabled them to talk to her about going to hospital and they said that the quilt would keep her safe. It made a big difference. The child's mother said it helped her come to terms with it and accept it."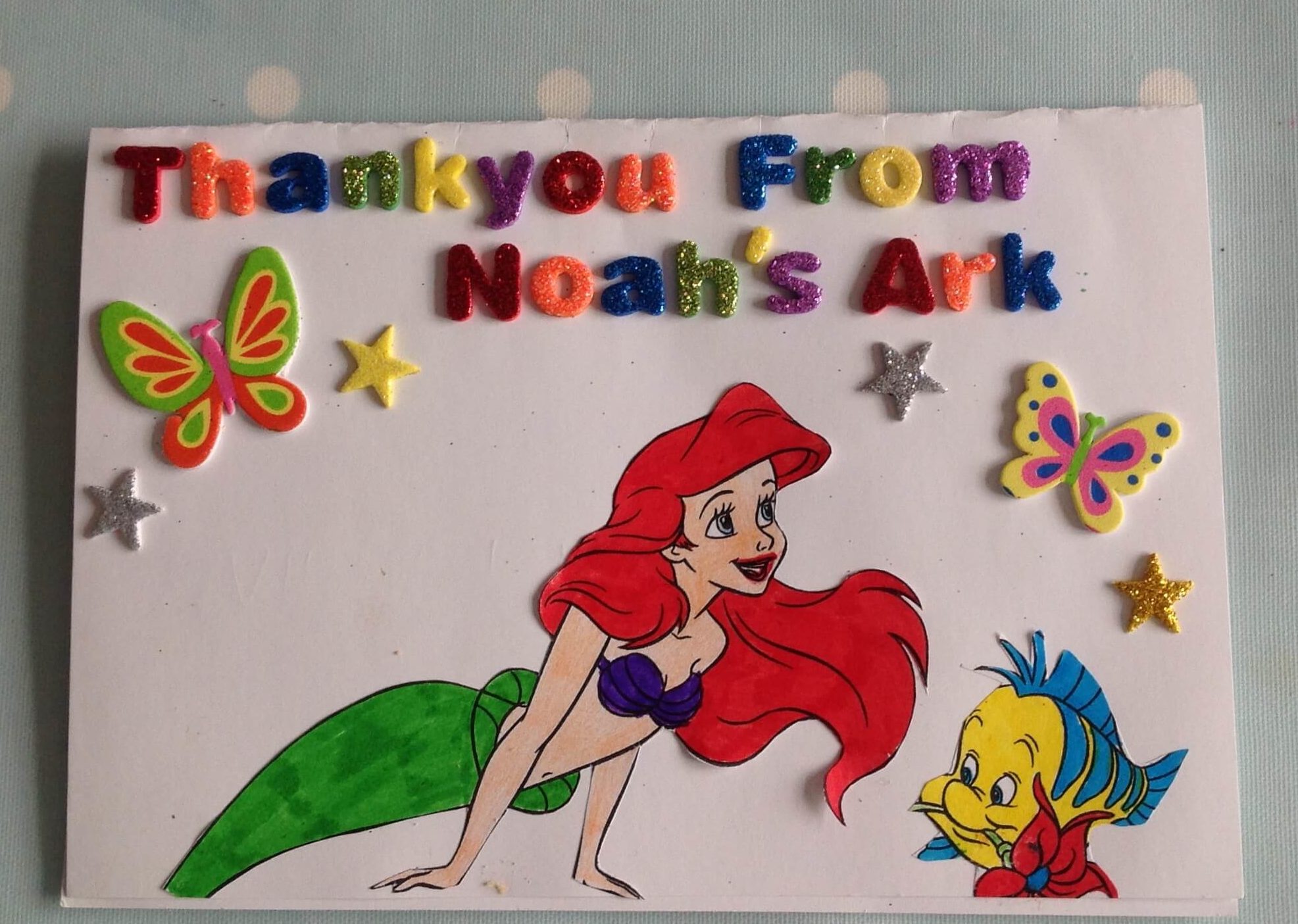 Generally, the quilters don't meet the children, but Alison has countless stories of parents who have contacted her to thank the quilter. I was initially disappointed to hear that she hadn't had any emotional reunions with the patients, but she explained that the children's privacy is the most important thing. The quilters have, however, been on tours of the hospital therapy rooms prior to the pandemic. "We don't actually see the children, but we've seen the quilts on the beds, we've seen that they are used and that's all the proof we need."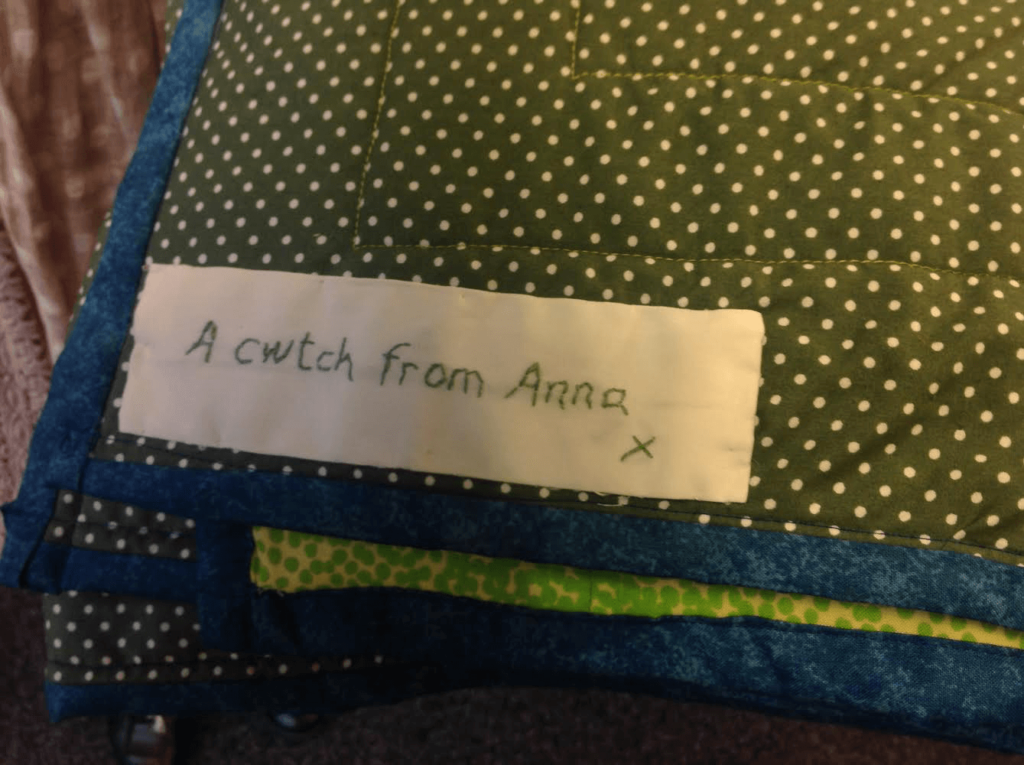 Every quilt has the quilter's name hand-stitched for that personal touch so, if a parent wanted to, they could track one of the many volunteers down. Jacky Miles, 62, one of the most proficient Cwtch Quilters, was contacted by a patient's parent only a few weeks ago. Jacky is very reluctant to brag but, when pressed, she reveals: "I must have made over 100 quilts and no-one has ever contacted me before. If I can bring a little bit of comfort with what they're going through, it's nothing really, is it?" She tells me how emotional it was speaking to the parent. There is an element of distance between the quilters and the patients so to be reminded that they make quilts for very sick children was bittersweet. "I've got two grown up children, and I realised how lucky I was not to have any issues like that. It's just nice knowing they go to such a deserving cause." Speaking to Jacky, it is clear that making the Cwtch Quilts had a positive effect, not only on the patients but also on the quilters themselves, who range in age from twenty-somethings to late 80s. "It's been a pretty depressing year. But whatever sort of day you've had, you just forget everything else that's going on because you have to concentrate."
---
This year, the process of delivering the quilts has changed and with it, the quilters have had to adapt. For 20 years, Alison has delivered quilts to the Children's Hospital and a global pandemic wasn't going to stop her. Before the first national lockdown, JMB Textiles donated a roll of wadding to the quilters. Alison describes how she frantically ran around to houses the day before it commenced, delivering sections of wadding so that the quilters could continue their hobby through months of isolation.
The process continues to this very day: the volunteers spend hours sewing beautiful quilts, some even adorned with interesting textures for special needs children who have a heightened sense of touch. The result? Pastel-coloured patchworks, bright blankets and occasionally, intricate patterns of animals, tractors or flowers. Alison walks to collect the quilts as part of her daily exercise: "I collect them, and we have these funny conversations on the doorstep wearing our masks and everything." She then sorts them into groups: a bag full of quilts for the NICU babies, one for the teenagers and so on. Once they are labelled and bagged, she delivers them. "At the hospital there's a little spot where we pull in and my husband drives with all of the quilts in bags in the back and we run across the road and hand them all the bags!" She laughs at the absurdity of the situation, then she's serious once more. "You see the faces of the nurses at the hospital or you hear some stories, and you think my goodness it is absolutely worth it."
So long as the quilts are in a bag for three days prior to use, they are not a Covid risk, according to Alison, and she was relieved to hear that they could adapt and continue making quilts throughout the pandemic. Even without Alison's in-person quilting classes, the therapeutic nature of sewing has been particularly helpful to the quilters this year. "So many people said it kept them sane," she says with a smile.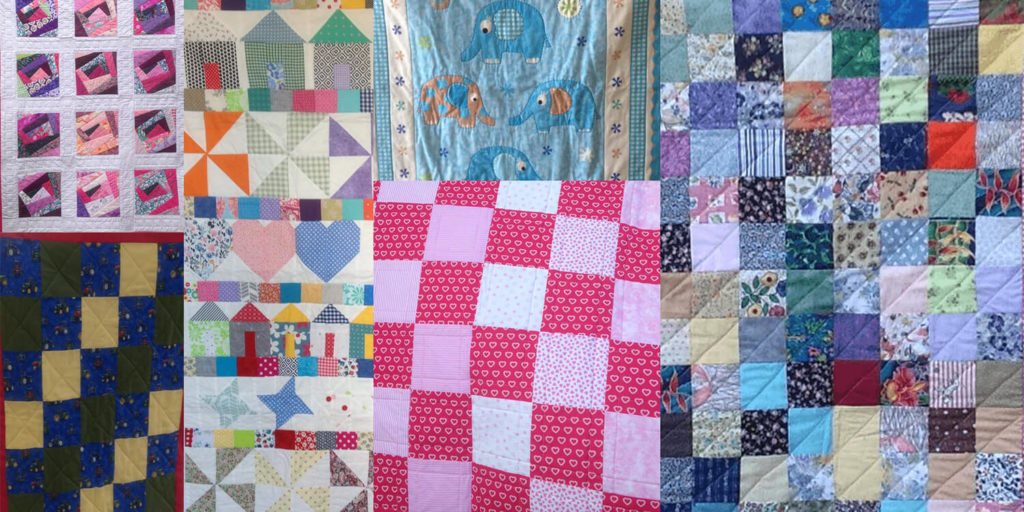 It's easy to see why the quilts are treasured. Often, the children receive them during tragic circumstances. The quilts therefore represent a semblance of comfort, something to cling to during hospital visits and, if the worst should happen, the parents have another keepsake to cherish.
Joanne Clements, a Senior Nurse at CHfW, knows first-hand how effective the quilts can be:
"We are absolutely overwhelmed by the beauty, care and love that goes into every stitch of our Cwtch quilts which are appreciated by all our families. We use them on NICU as Incubator covers and on the wards of the CHfW for individual children as a gift, these are mainly our long stay patients with complex medical needs. They are a symbol for our families of home, comfort and care and I can't reiterate how much our families appreciate not only the quilts but the quilters that have spent their time before and during Covid-19 making them with the children in mind."

Joanne Clements, a Senior Nurse at the Noah's Ark Children's Hospital.
After an hour and a half of anecdotes and emotional conversation, it is clear that the quilters sew streams of affection into their cosy masterpieces. Every stitch, every thread is laced with love for the children of Wales; a comforting embrace from afar for those who need it most.
Finally, I ask Alison if there is anything else that she'd like to tell me about what the Cwtch Quilts mean to her. She reflects and then wonders aloud what she would do if she didn't teach quilting. Recently, rooting through her attic, she found the results of a career assessment at age 19 which she dismissed as "absolute rubbish" at the time.
The result?
Community Education.
All those years ago and yet…
"They were spot on. I've absolutely loved it."
If you would like more information about making a quilt, contact Alison Holmquist via her Facebook page: 'Sewing with Alison.'
It's important that no one, however well-intentioned, should arrive at the hospital with a quilt particularly during the pandemic. Any quilts that are not made via the Cwtch Quilts cannot be used. People are urged to stay at home and protect the NHS.