The cat who came back from the dead, a hedgehog who got her owner through lockdown and why one family couldn't let go of Lucifer
In February 2020, 51% of UK adults owned a pet. They have played an important role in our lives this year, and many people have taken a pet home for the first time.
A survey by the universities of York and Lincoln revealed that more than 90 per cent of respondents said their pet helped them cope emotionally with the lockdown and 96 per cent said their pet helped keep them fit and active.
Here are some of the pets in Cardiff who have helped make their owners lives better this year:
Mr K is a five-year-old cat who went missing two years ago. He made a surprising return this year to cheer up his owner Gregory Hind.
Gregory got Mr K as a kitten, when he was living in a flat with his friend Steve in Teignmouth, Devon. Gregory and Mr K later moved in with Gregory's Dad, as Gregory was trying to save money while doing a college course. When Gregory moved to Cardiff to attend university he couldn't bring Mr K as he was staying in student halls. Gregory's Dad agreed that Mr K could stay with him.
"Mr K hated my Dad, even though my Dad loved him. Soon after I left he kept disappearing and then coming back, and then he just disappeared," said Gregory.
Gregory heard on Facebook that a cat matching Mr K's description had been run over, so assumed Mr K was dead.
In November this year Gregory's friend Steve, who still lives in the flat he used to share with Gregory in Teignmouth, was shopping at Lidl when he saw a cat he recognised as Mr K. The cat followed Steve back to his flat. Steve called Gregory, and they noticed that the cat had a mark on his paw the same as in photos of Mr K, and were then sure it was him.
Gregory drove down to Devon that night to collect Mr K: "At first he didn't recognise me, he just darted straight past me. Then I picked him up and he sniffed me a bit and then turned his head sharp to look at me and was pushing his face into my face.
"He'd obviously been living feral, but I think someone had been feeding him cause he was really beefy, his coat was really glossy and he was in a good mood.
"When I first got him I'd always take him on walks to Dartmoor. He's used to going on big adventures, so I think he just had one of his own for a couple of years."
Gregory now lives in a house in Adamstown with two housemates and Mr K has come to live with them. Mr K has brought a whole new dynamic to the house, and Gregory's housemates love him.
After a weird time during Covid, Mr K's return has cheered Gregory up: "I was actually getting sort of bitter and cynical with general life and stuff, and since he's turned up my mood has improved so much, it's amazing."
Mr K is now fitted with a tracker in case he wanders off again.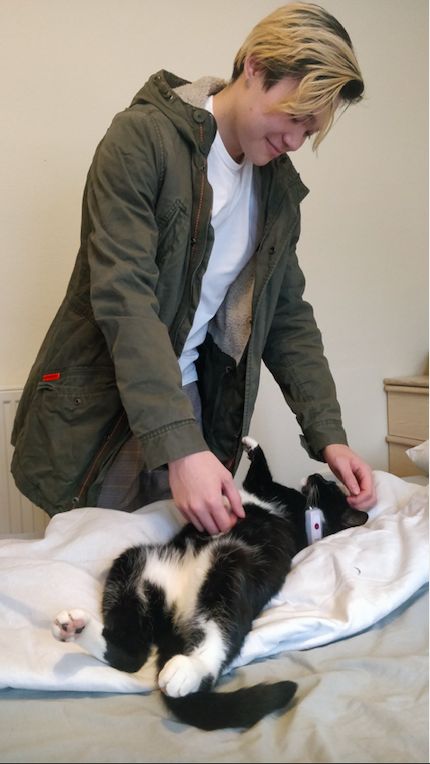 "The other day he wandered off and his tracker died shortly after and he was missing for a day. I panicked and posted on loads of lost cat groups on Facebook. Then I woke up at 3am and he was climbing on me."
Rusty is a three-year-old Cavapoo who has helped his owner Bethan Linbourn get through a lonely year. Bethan lives alone, and has been isolated for much of the year to keep her grandparents safe, who she has been doing shopping for.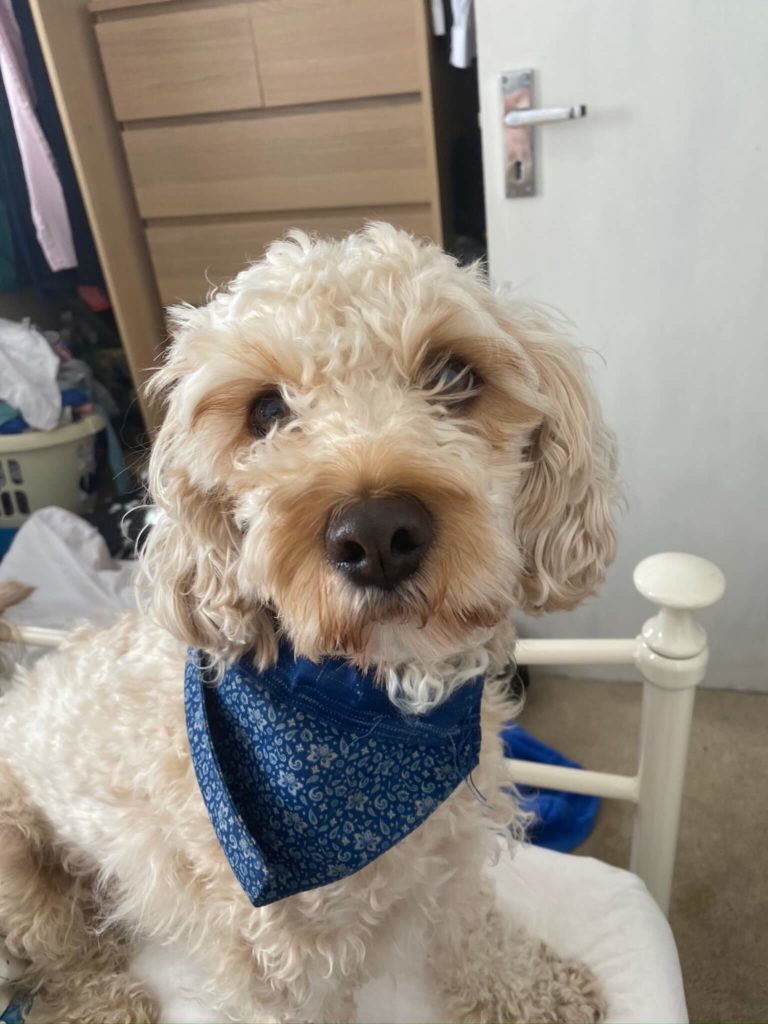 "Rusty likes to cuddle a lot so it's nice when you're feeling a bit lonely to have him there. I've gone through a lot emotionally over lockdown and he's just been such a good boy."
Walking Rusty also gave Bethan a chance to get some fresh air.
"I don't think I would have been able to get through lockdown if it hadn't have been for him. A lot of my friends were saying they were struggling to get up in the morning because there was no reason."
"Rusty was the reason that I was getting up every morning because I had to feed him, I had to let him out to the toilet, I had to take him out for a walk. He was the only reason I was looking after myself."
"This whole thing has helped me to understand Rusty in a different way because before it was like 'yeah okay he's the dog, he's the one that you cuddle and that you play with', but at this point it feels like I can't be without him. He's like my baby."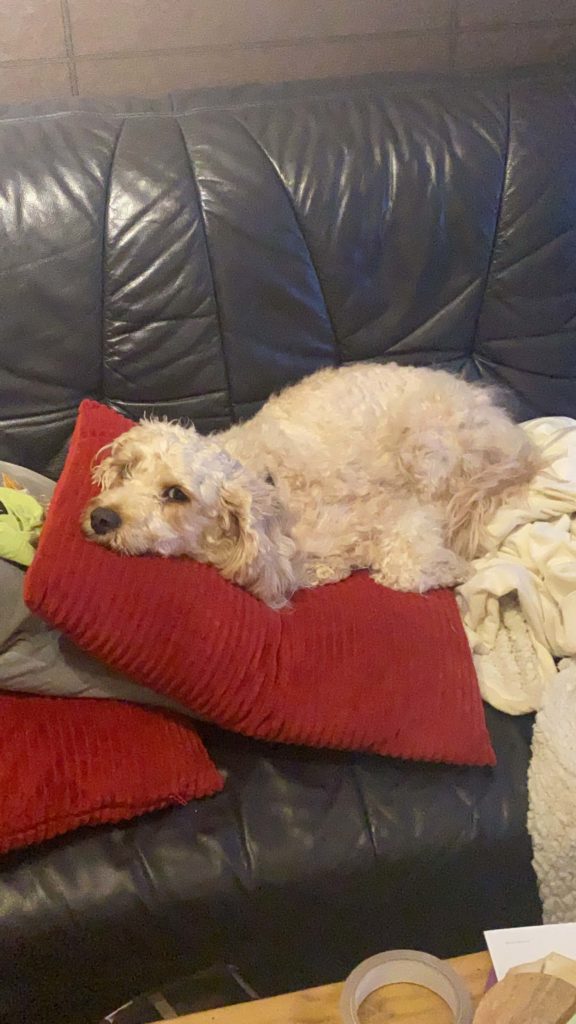 Bandit, 6, and Techies, 5, are two cats who moved to Cardiff from South Africa on 1st March this year, with Sarah-Jane Klue, her husband, and their two young daughters.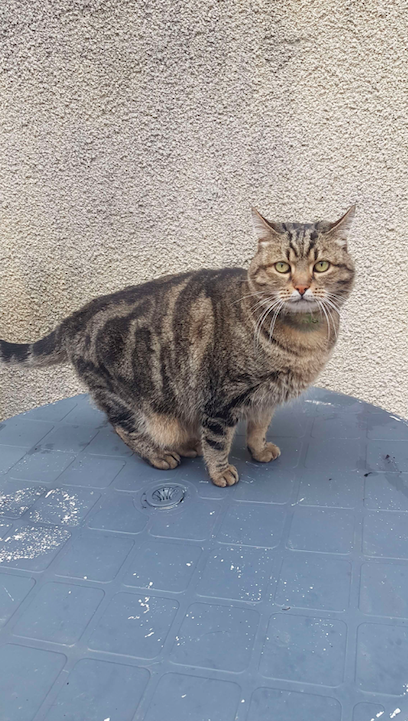 Sarah-Jane said having the cats with them helped the family get through the move, especially for her daughters: "It's been their only sense of normal. We came with four suitcases and two cats, and for the kids the cats sleep on them at night and when they get home they're waiting for them. It's that comfort of knowing that, okay, not everything is different".
"And even for me in a completely new place where everything's strange it's nice to have that grounding where they're here with us and when you're having a bad day they're very affectionate, it helps a lot."
The family moved because they felt South Africa was becoming too unsafe: "It got to the point here we had to put electric fencing all around the property so the cats were stuck indoors or in the garden."
The cats are not enjoying the Cardiff weather: "The male especially doesn't like the cold, he's used to going out all night and exploring but since we moved he's more of an indoor cat. When he comes inside the kids will get blankets, dry him and fuss over him."
It was a struggle for the family when lockdown happened soon after they arrived in Cardiff: "It didn't give us much of an opportunity to go out and explore and meet people so we were essentially in our small confined space, and all we had was the cats."
However they have now settled in well: "We really are happy here, it's such a nice community where we're living , we're quite lucky. We had a scare where Techies went for a bit of a wander and we couldn't find him and everyone was so helpful with sharing his picture and helping us locate him and we were lucky enough to find him a day later."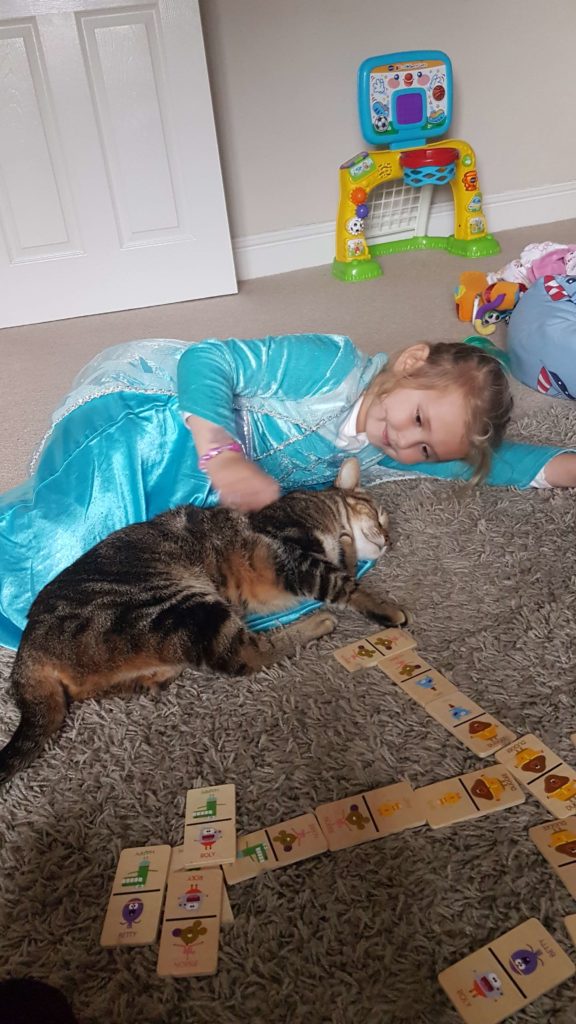 Pepper is an African pygmy hedgehog who came to live with her owner Phoebe Baker-Howell in July. Pepper lives in Phoebe's room in a five-bed student house. Phoebe was alone for much of lockdown as her housemates went home.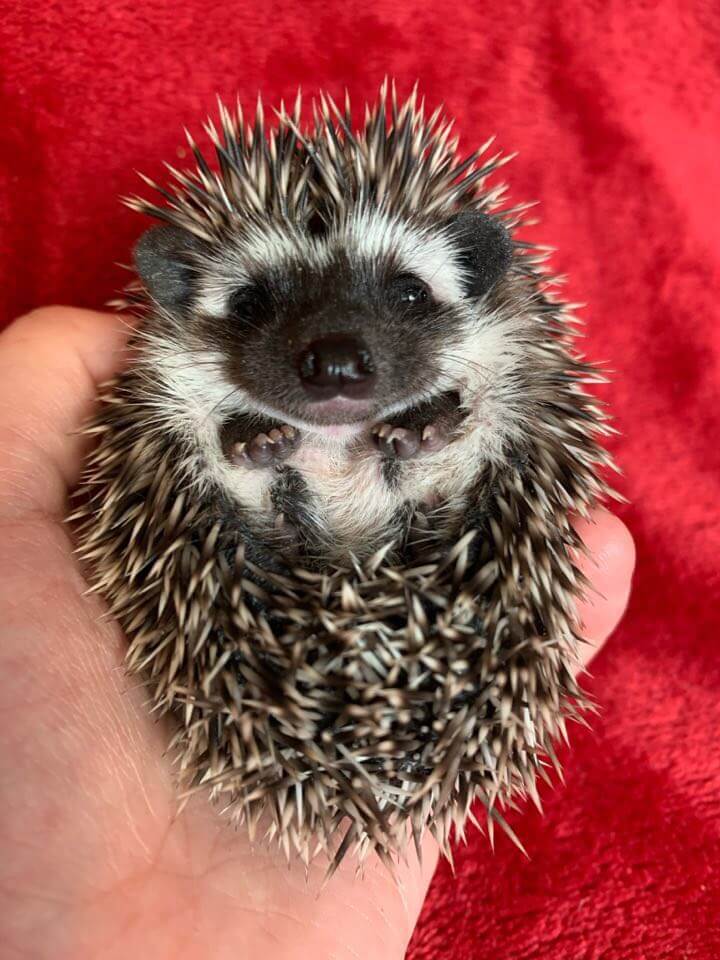 "Lockdown brought a lot of my pre-existing mental health issues to the surface. To have the responsibility of caring for Pepper gave me more of a purpose because I was like okay I've got to get up now, I can't just sit around I've got to deep clean her tank, give her a bath. It gave me a lot more to do and made me feel like I could handle those responsibilities."
Phoebe felt this was a good time to get Pepper because she had more time to learn to care for her: "I did about six months of research because they are considered exotic pets so you have to know how to care for them".
Pepper lives in a vivarium, the same as a snake or lizard would live in, and eats a mixture of kitten food and mealworms.
Phoebe has also found that Pepper's company has helped with loneliness: "The fact that she is absolutely calm with me and is more than happy to come and chill with me is so heart-warming because hedgehogs are not always the most social of animals.
"Sometimes when I'm watching TV or something she'll like burrow into my arm. Sometimes she'll nestle in on my shoulder under my hair or she'll climb underneath my jumper and have a cuddle."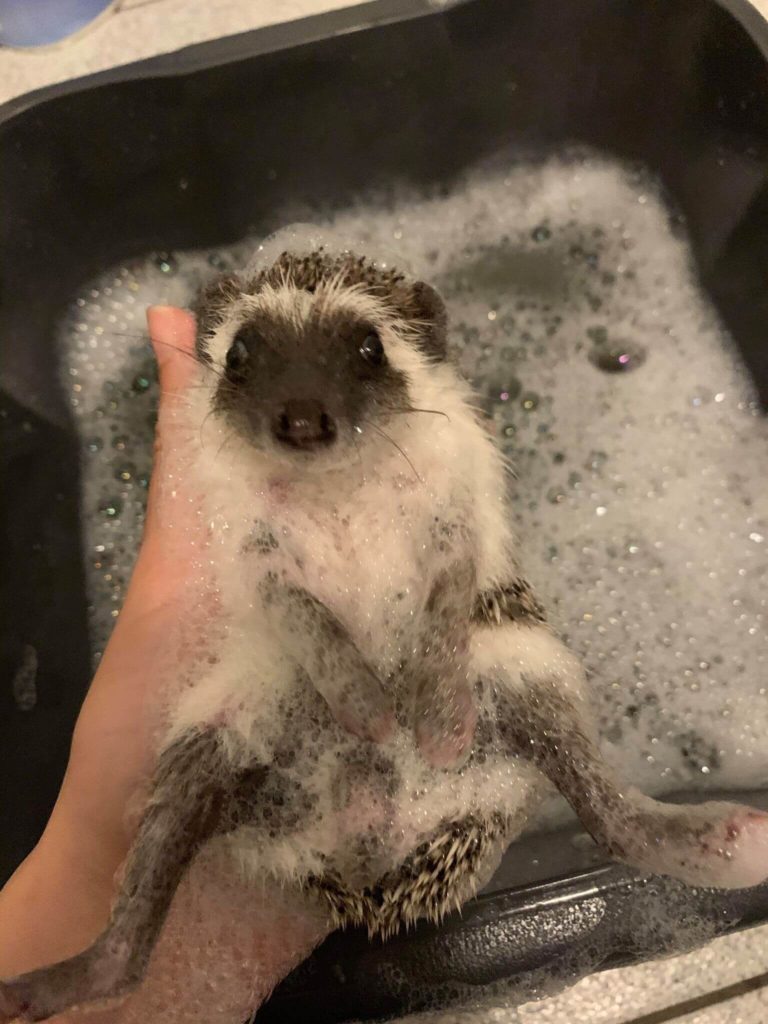 Six cats have come to live with Rhiannon Davis and her family over the course of this year. The family started fostering cats during lockdown for charity RozMogz Reborn Cat Rescue.
"We wanted to be able to do something useful while we were locked down and not able to do much. My son was furloughed from work, he's 20 so was finding it a bit hard to have nothing to do."
"Fostering them was lovely, just fussing them and taking care of them every day, and getting in touch with people who could offer them a permanent home."
The family fostered six cats altogether: "One was simply lost and thankfully we reunited it with its owner, and obviously with COVID a lot of people went to hospital and never came back so their cats had to be taken in."
The family then ended up adopting one of the kittens they had fostered themselves, and have named him Lucifer.
"It wasn't the plan at all, but the charity said there's been many 'failed foster mums', the intention is to foster and then you just fall in love."
"We've got a cat already called Tabby who's 15 so she's not over the moon to say the least, but she's coming around slowly."